Eastward
A three-day voyage to follow threads of tradition through Setouchi
(Summer – Autumn 2024)
This route introduces traditional Setouchi culture and technology passed down over generations. After departing Bella Vista Marina, guntû passes beneath the Great Seto Bridge en route to an anchorage off the coast of Tamano. On the second day, experience some of the region's treasured crafts, from bonsai cultivation in Takamatsu, Bizen pottery, and decorative temari balls. From there, sail westward into the slowly setting sun before anchoring on the final night in Takuma Bay. We will take you to experiences of local cultural traditions best for the time of year and conditions.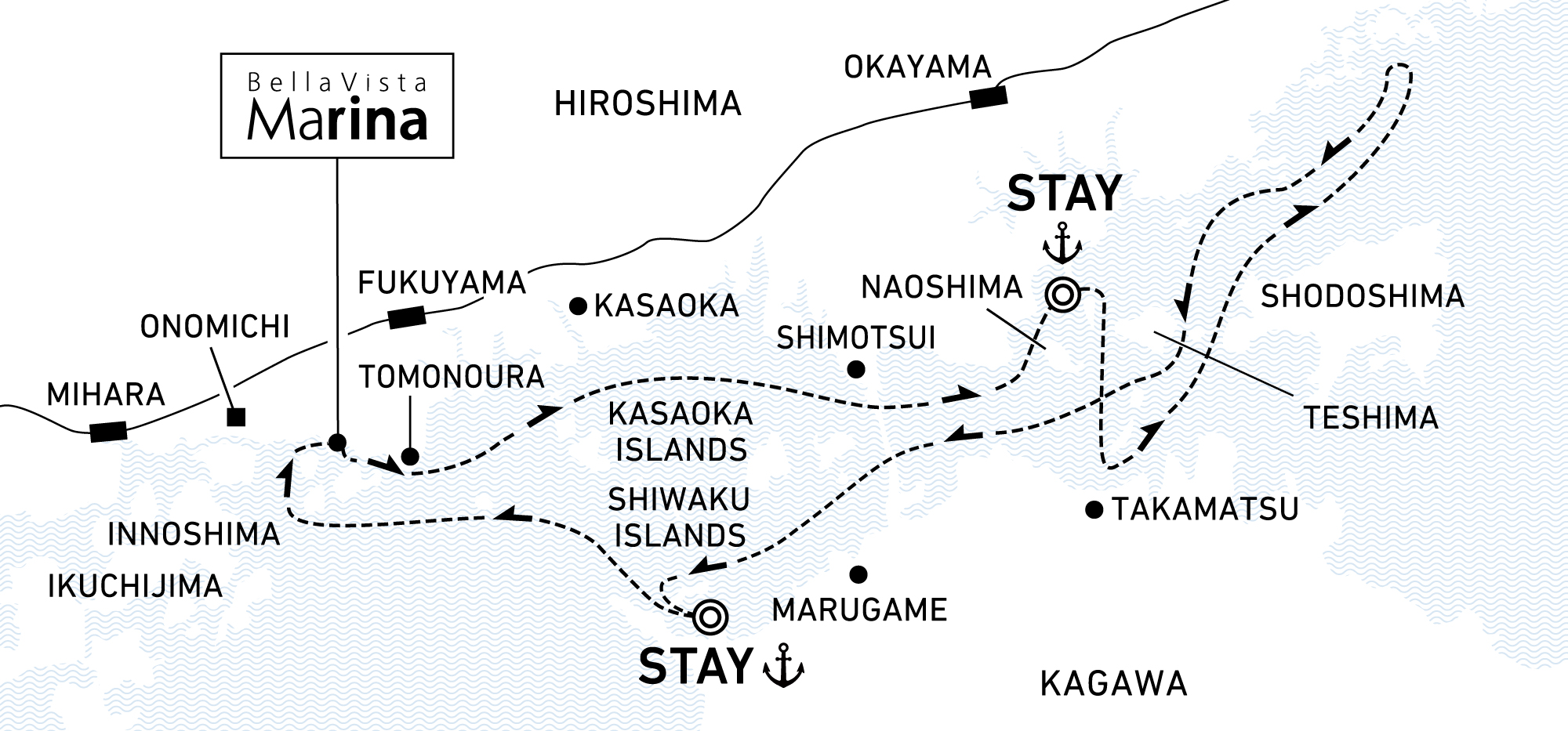 1st Day
Departure from Bella Vista Marina
Anchor offshore at Tamano, Kagawa
2nd Day
Departure from off the coast of Tamano
Anchor offshore at Takuma Bay, Kagawa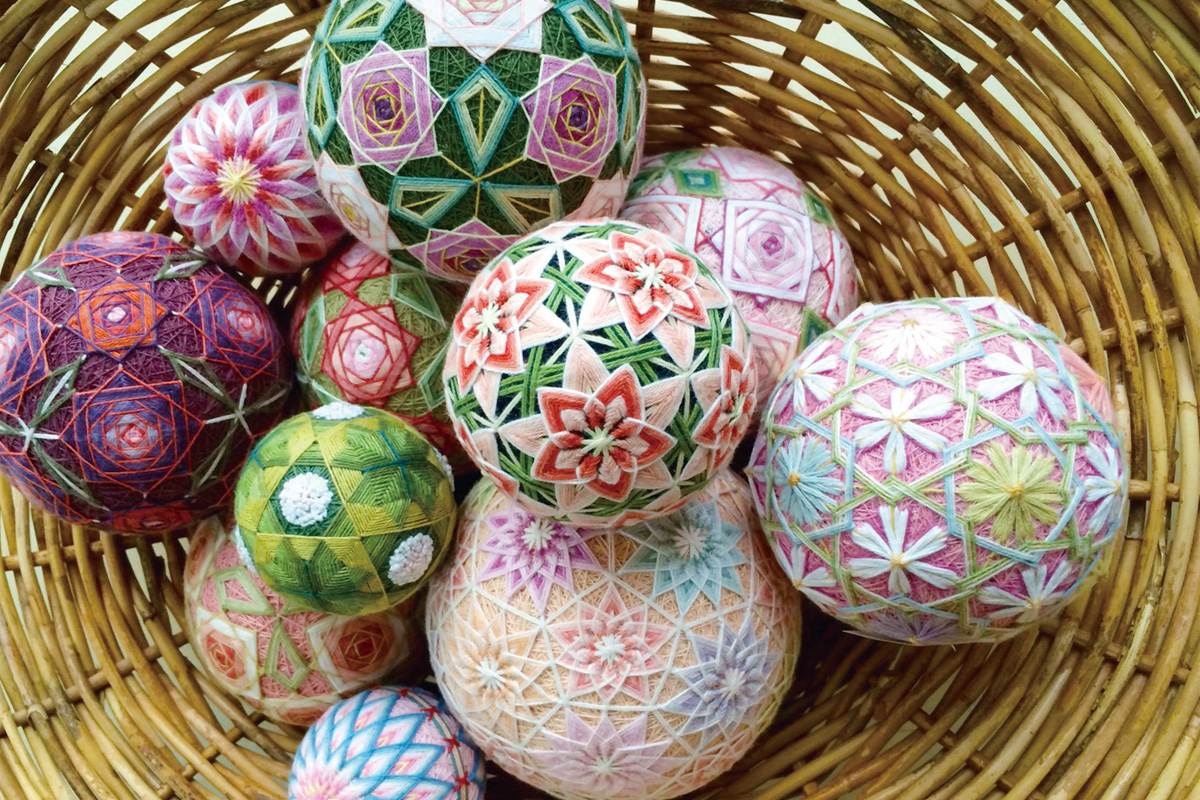 3rd Day
Departure from off the coast of Takuma Bay
Arrival at Bella Vista Marina
The content and schedule change depending on the boarding date, and will be announced after getting onboard.
*On the second day, excursions are planned for both the morning and afternoon.
Reservations
Please download the brochure and the price list from here.