WELLNESS
Soak in the scenery of Setouchi as you unwind in the hinoki cypress bath, or practice yoga on the Open Deck whenever you please. Enjoy the special relaxation only possible during a guntû journey on the sea.
The spa area features treatment rooms, communal baths with saunas, a salon and a gym with Technogym® equipment. For relaxation, original treatment and massage menus have been prepared to meet the mood and physical condition of each and every individual.

Choukoku-Lymph® treatment
This treatment approaches the deep lymph nodes slowly by correcting distortions in the body and pelvis while the body is warmed on a bedrock mat. The original treatment combines chiropractic methods, body & pelvic correction, fascia release and lymphatic massage to contribute to a sculpturesque body ("Choukoku" means sculpture in Japanese).

Japanese-Style "Nentai" Massage
This method of body massage and adjustment was created specifically for guntû. It nurtures a healthy state by identifying unnoticed distortions and stress in the body. The tailor-made treatment best suited to you works deep into muscles and organs, removes energy blockages, and relieves tension and fatigue.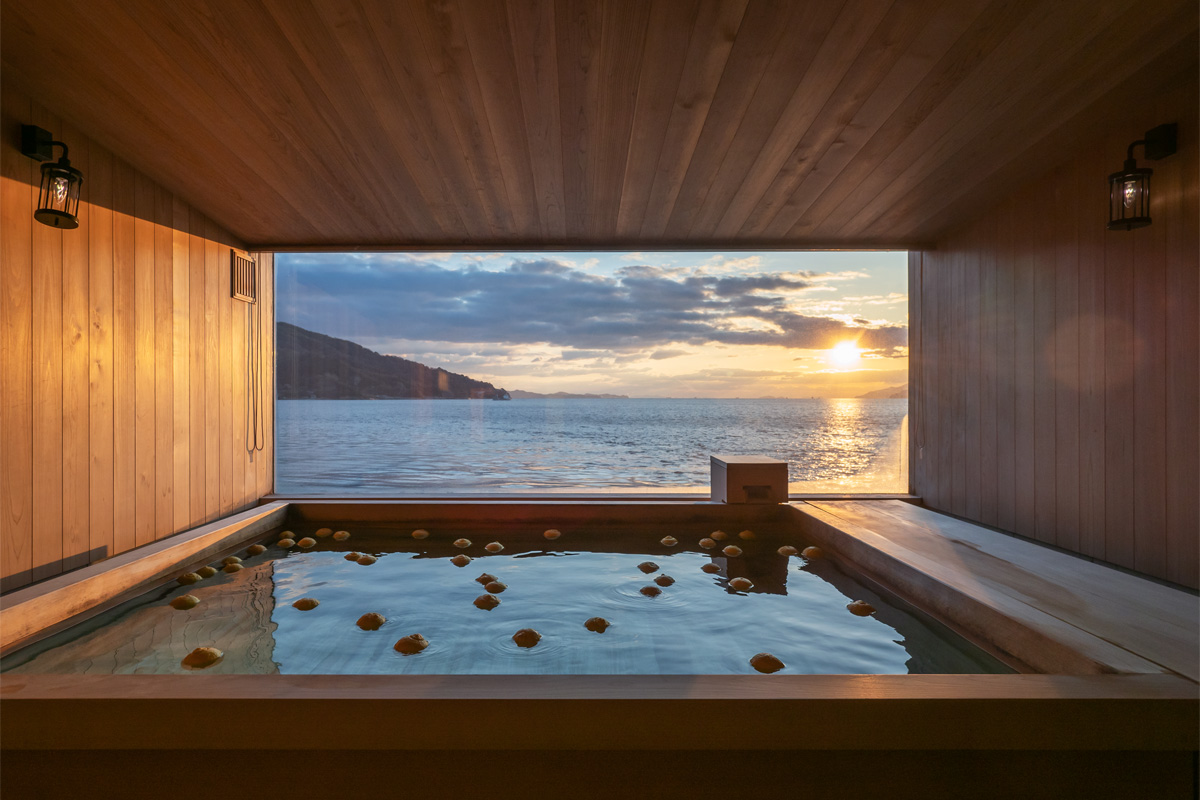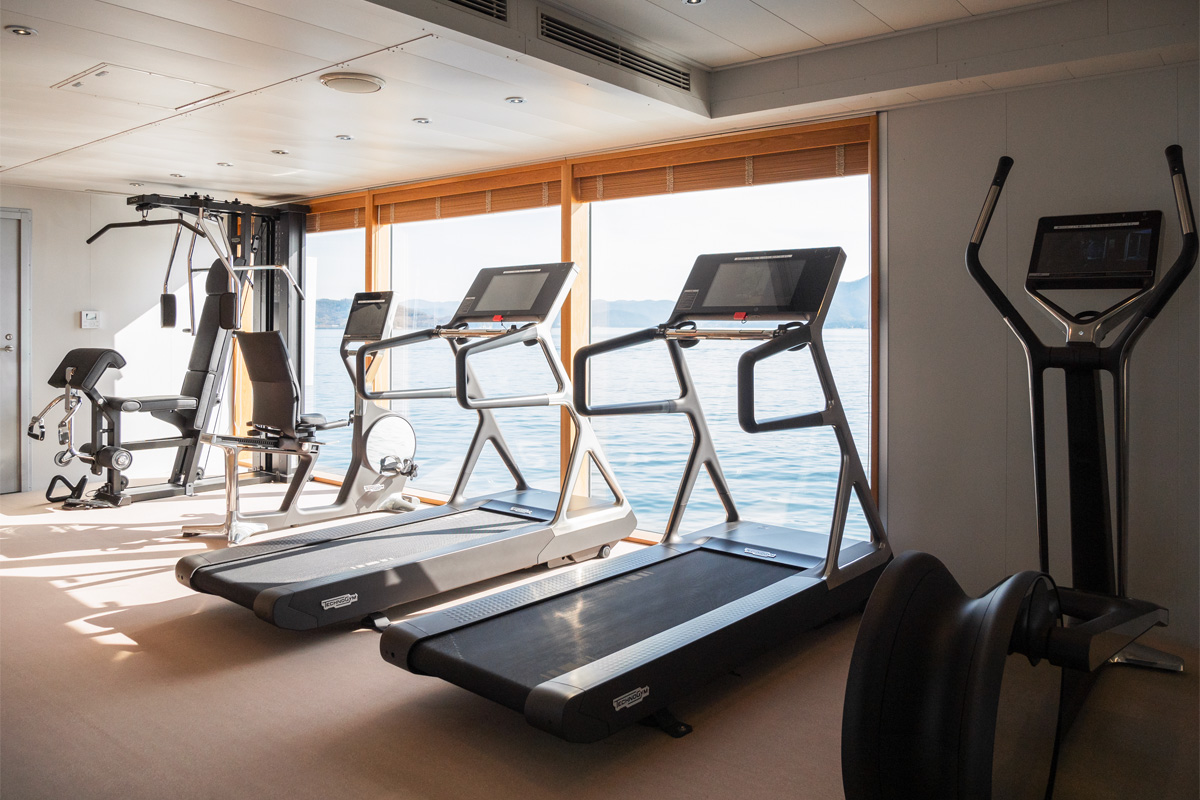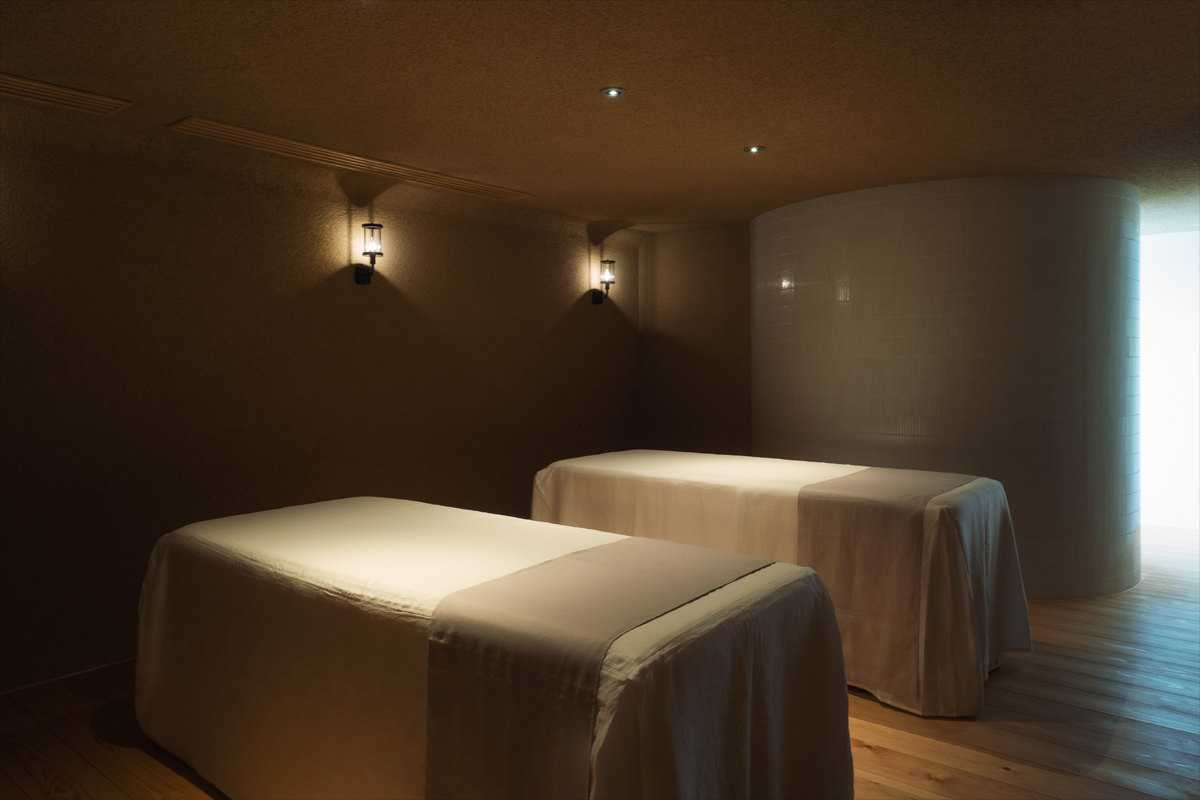 The Open Deck is the best place to enjoy the scenery of Setouchi as guntû passes under the Great Seto Bridge or through the Ondo-no-Seto Strait, and to savor the first rays of sunrise or the moonlight when the ship is anchored. Yoga and tai-chi can also be enjoyed for early morning physical exercise.
*We lend passengers yoga mats.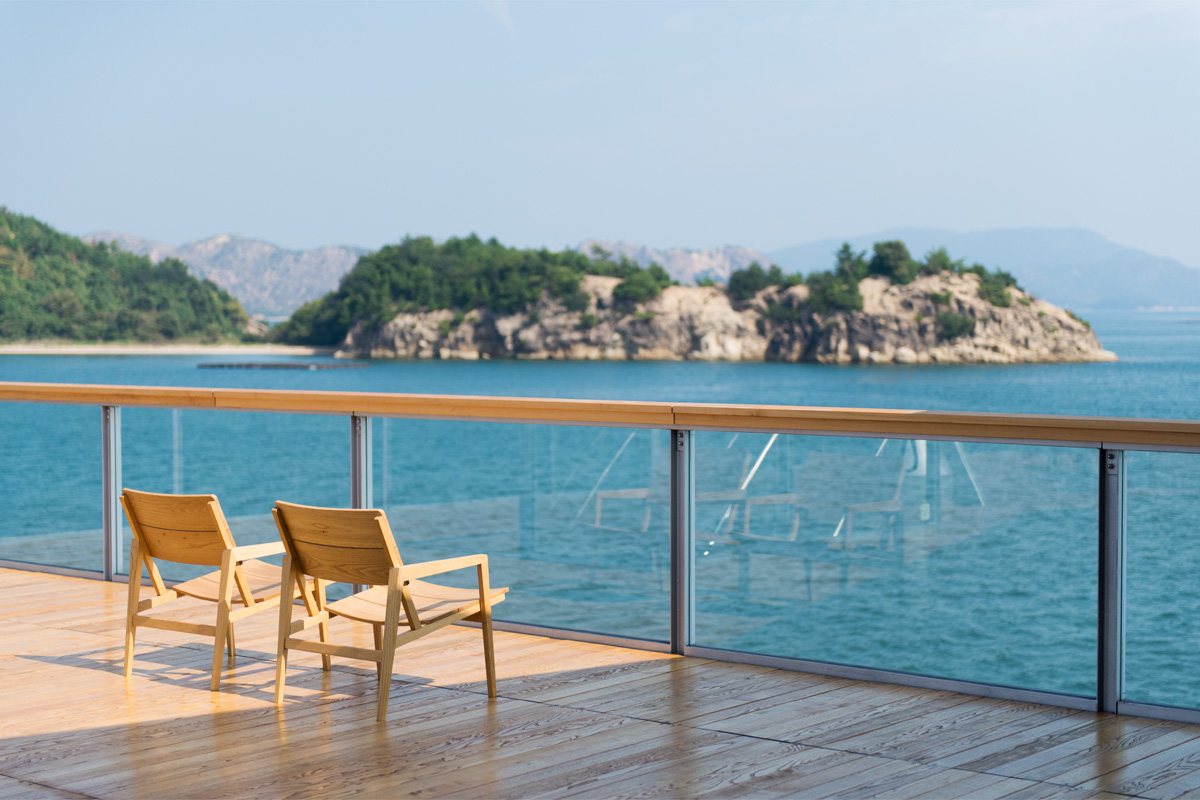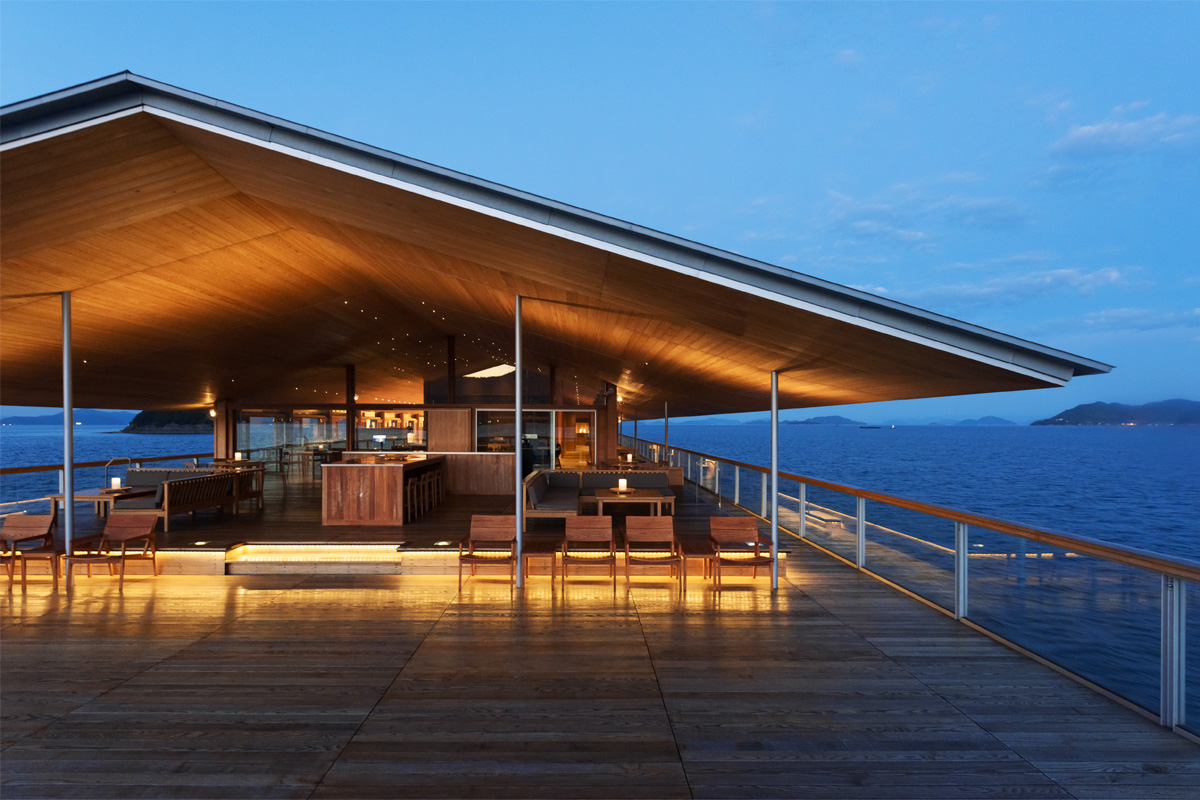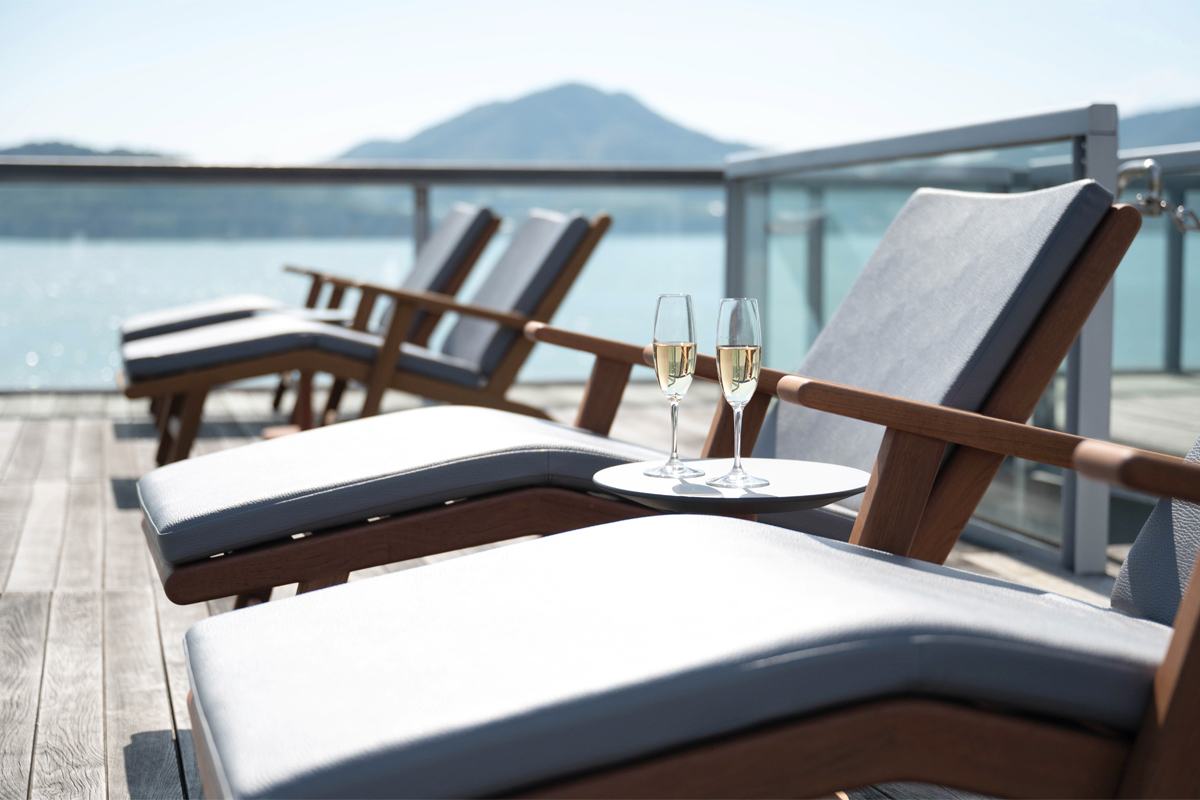 Engawa terraces are a common feature of gardens in traditional Japanese homes, and also a part of our floating hotel. At the Engawa on guntû, relax on the hinoki bench as you observe the shifting scenery of the Seto Inland Sea. The experience is just like viewing a Zen rock garden, said to represent water and islands as sand and stone. Wear your yukata as you try seasonal sweets and Japanese sake and snacks on this Japanese-style Engawa.