DINING
Enjoy what you want, as much as you want. This is the essential concept of guntû hospitality. Take pleasure in the luxury of exceptional dining as you float across the sea.
Kenzo Sato from Shigeyoshi, a venerable restaurant in Tokyo, supervises Japanese cuisine. Select your favorite ingredients from a selection of fresh fish and meat from the Setouchi region, and it will be cooked as you wish – anything from sashimi to broiled fish. The head chef will present his special of the day for your selection.
Breakfast : 7:00 a.m. - 10:00 a.m.
Lunch : 12:00 p.m. - 2:00 p.m.
Dinner : 5:30 p.m. - 8:30 p.m.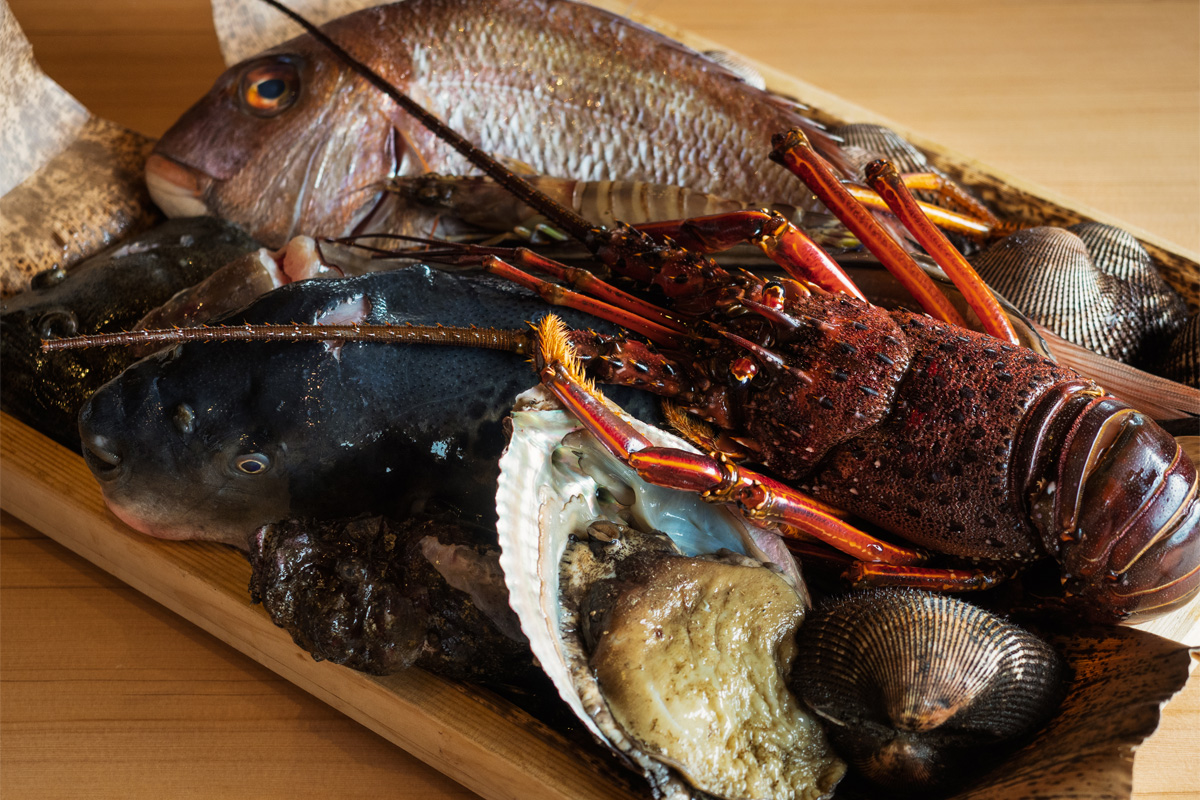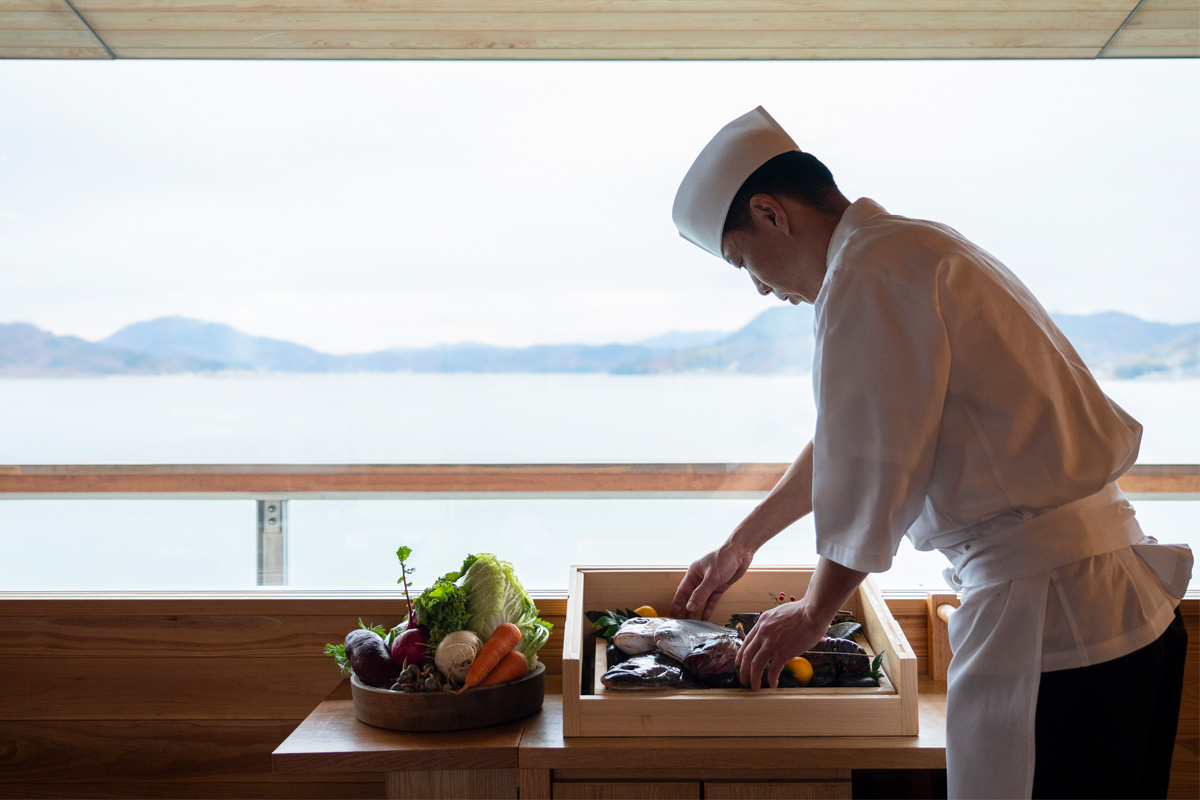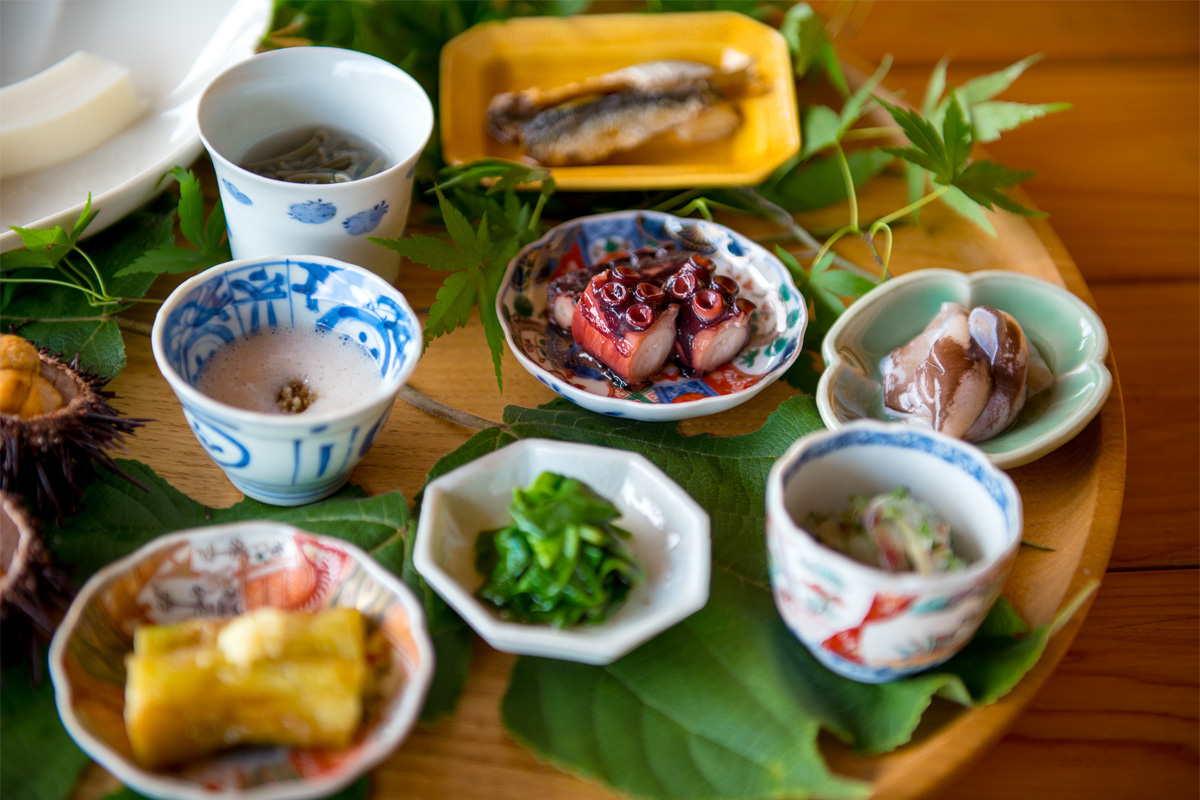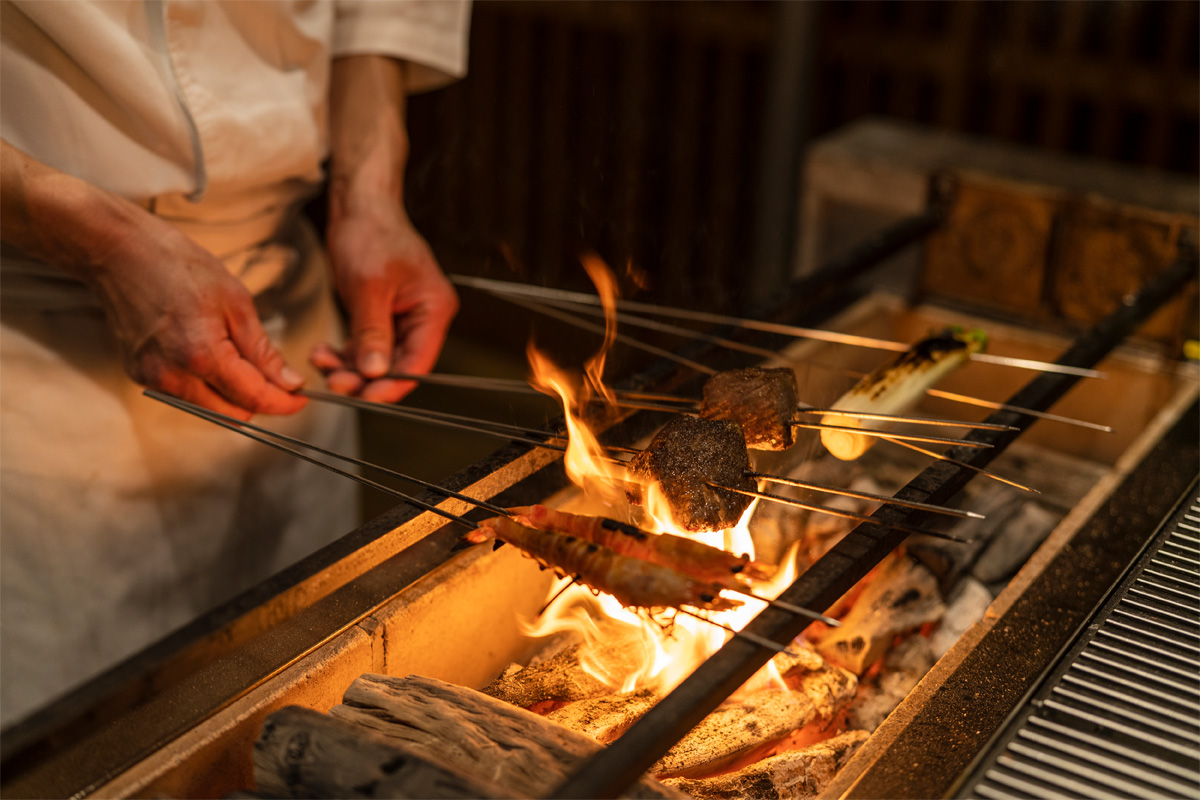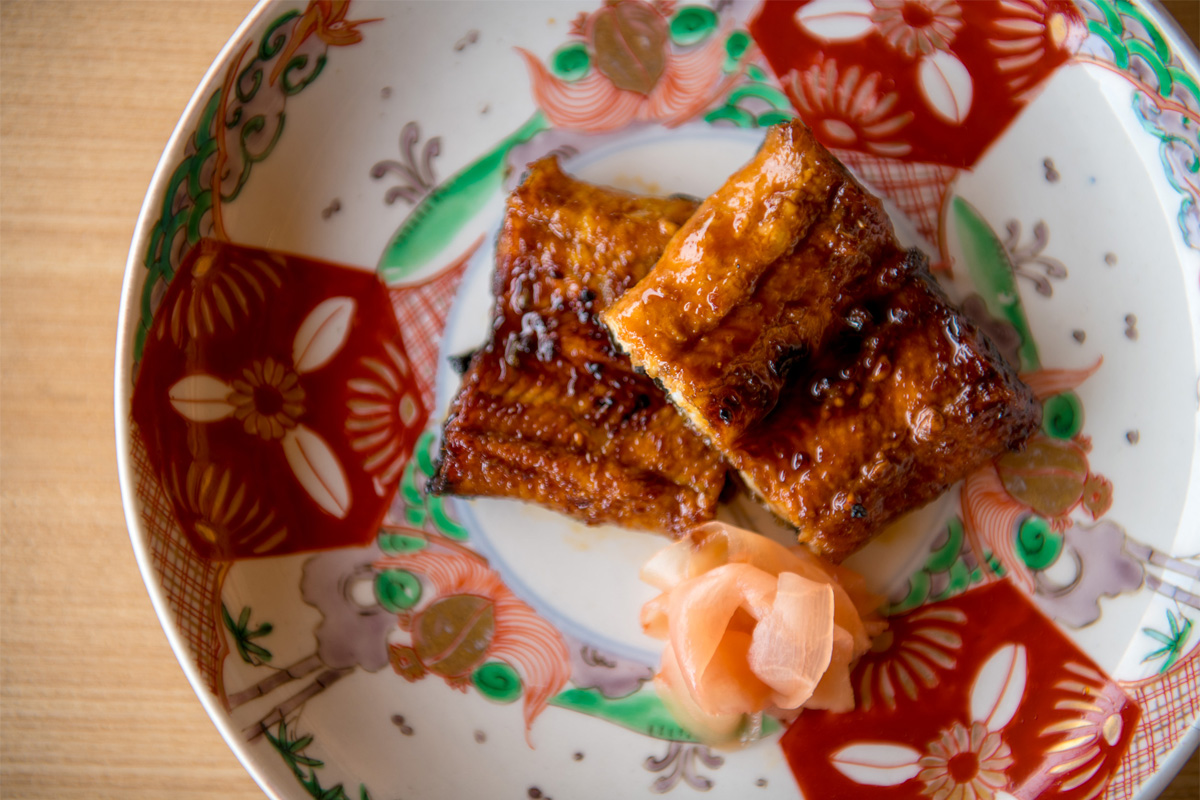 Supervised by Nobuo Sakamoto of the sushi restaurant Nobu at Awajishima, the cozy six-seat sushi bar features a view of the ever-changing scenery outside. Delight in the delicate yet profound flavor of the local fish served with citrus, and savor subtle differences resulting from the location and season of the catch.
Availability : 6 Seats
Lunch : 12:00 p.m. - 2:00 p.m.
Dinner : 5:30 p.m. - 8:30 p.m.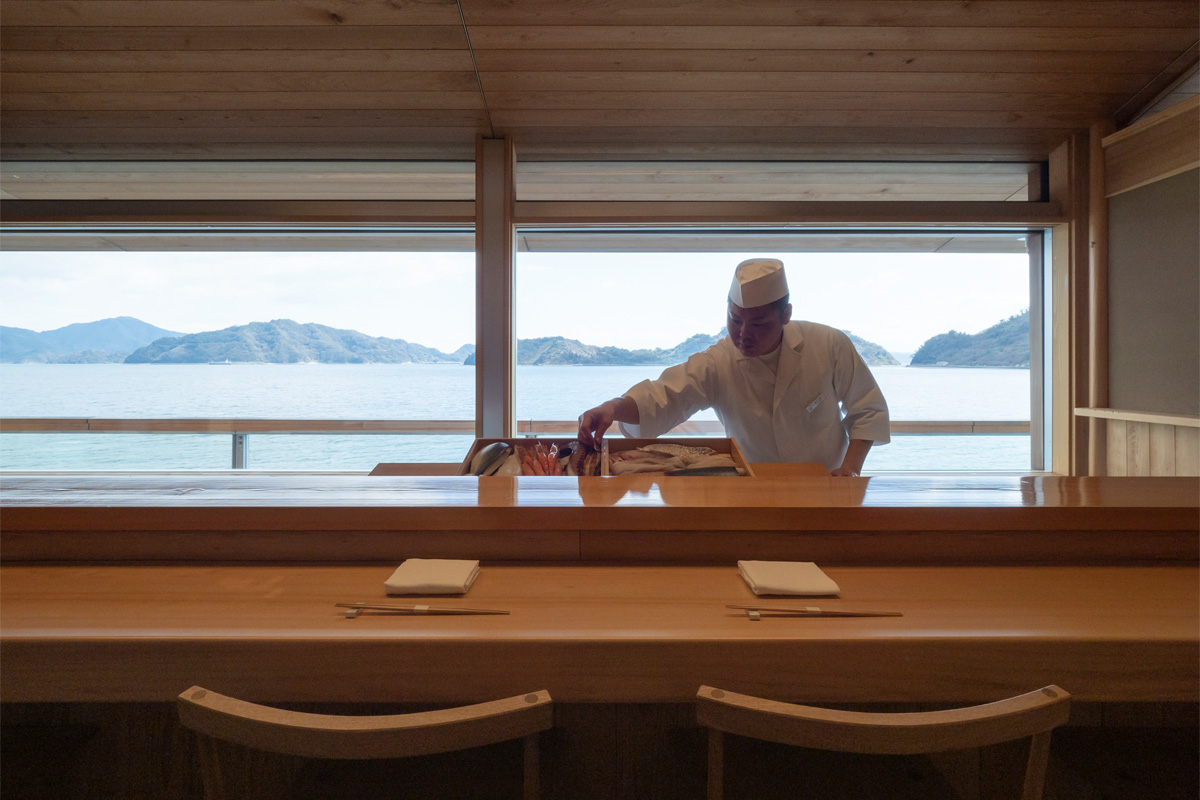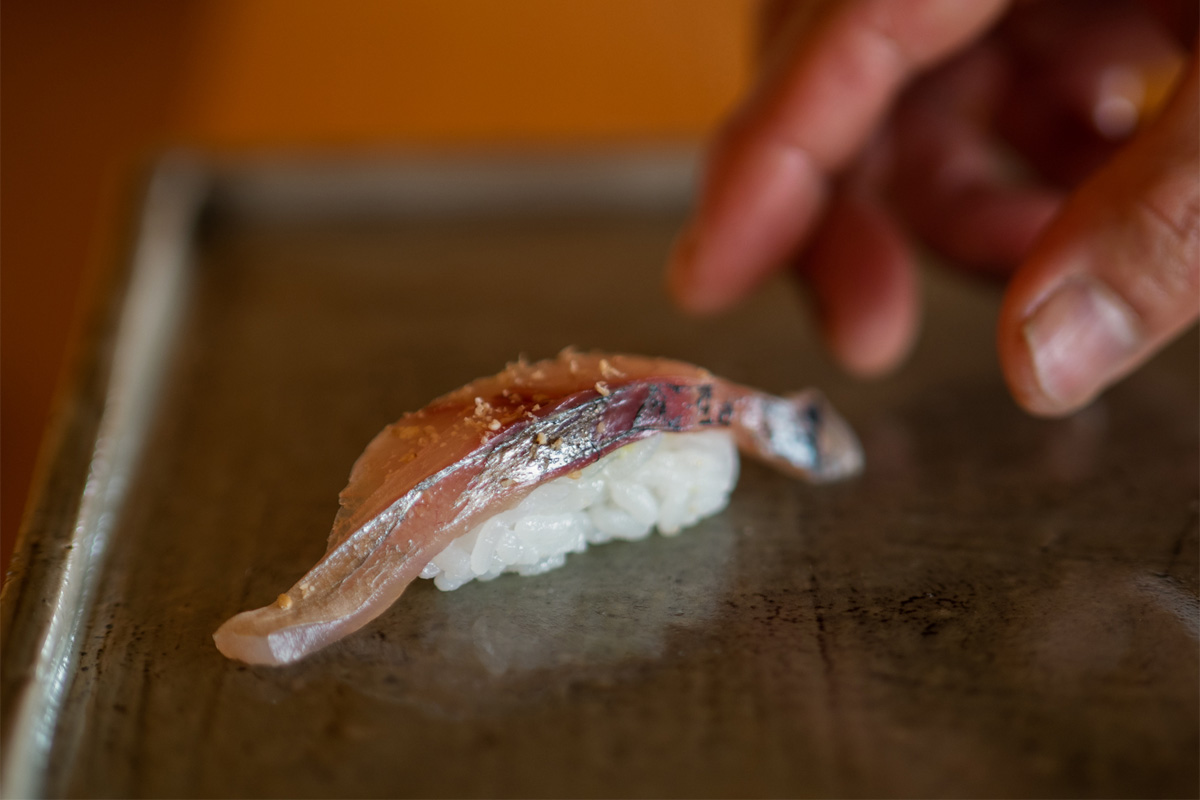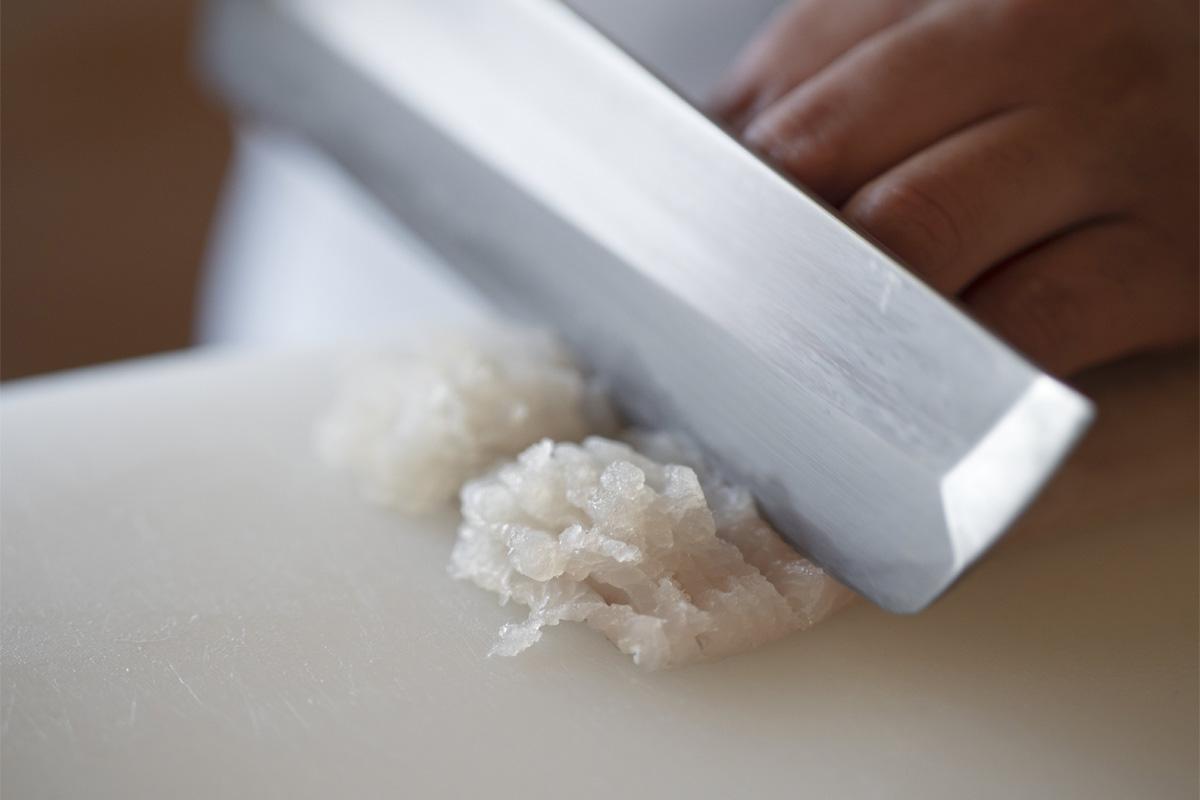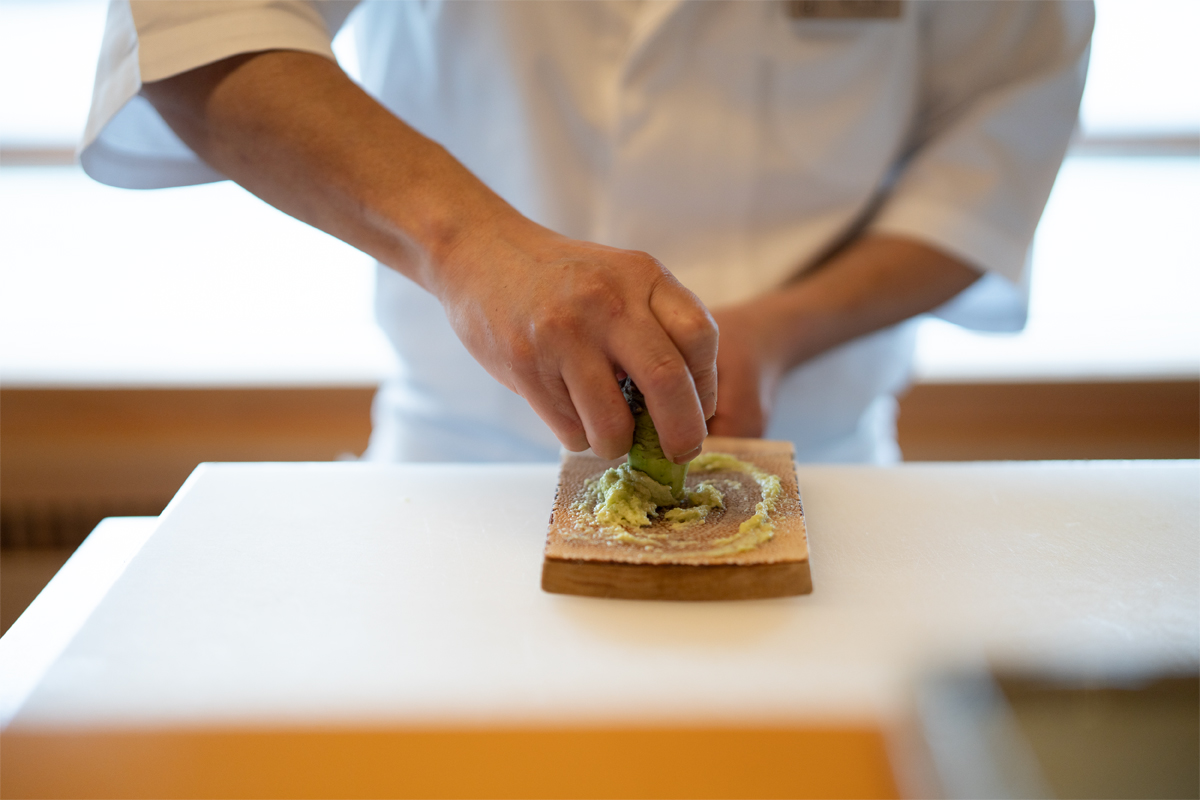 Guntû's Western cuisine is based on the nostalgic Japanese style of Western dishes known as yoshoku, prepared simply but with great care. Enjoy guntû's original yoshoku dishes such as seafood croquettes and stew made from Setouchi ingredients. You may order small portions from this menu along with Japanese cuisine.
Breakfast : 7:00 a.m. - 10:00 a.m.
Lunch : 12:00 p.m. - 2:00 p.m.
Dinner : 5:30 p.m. - 8:30 p.m.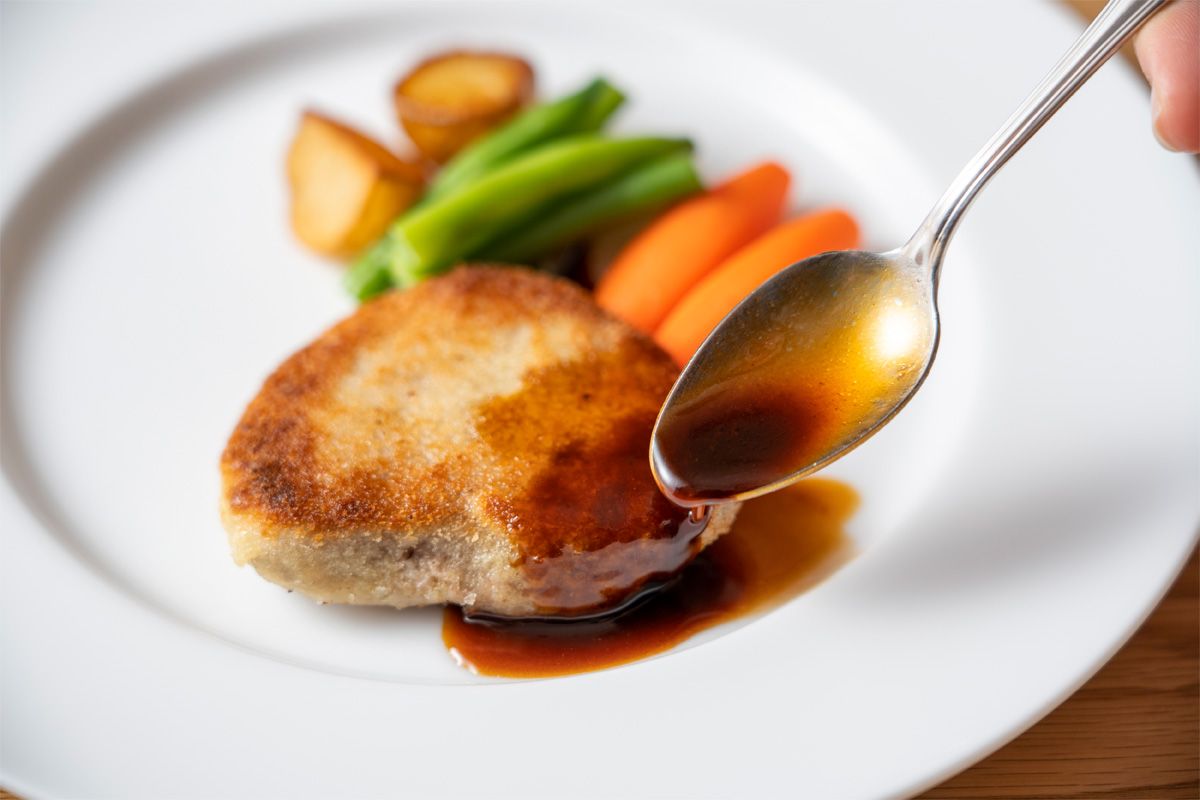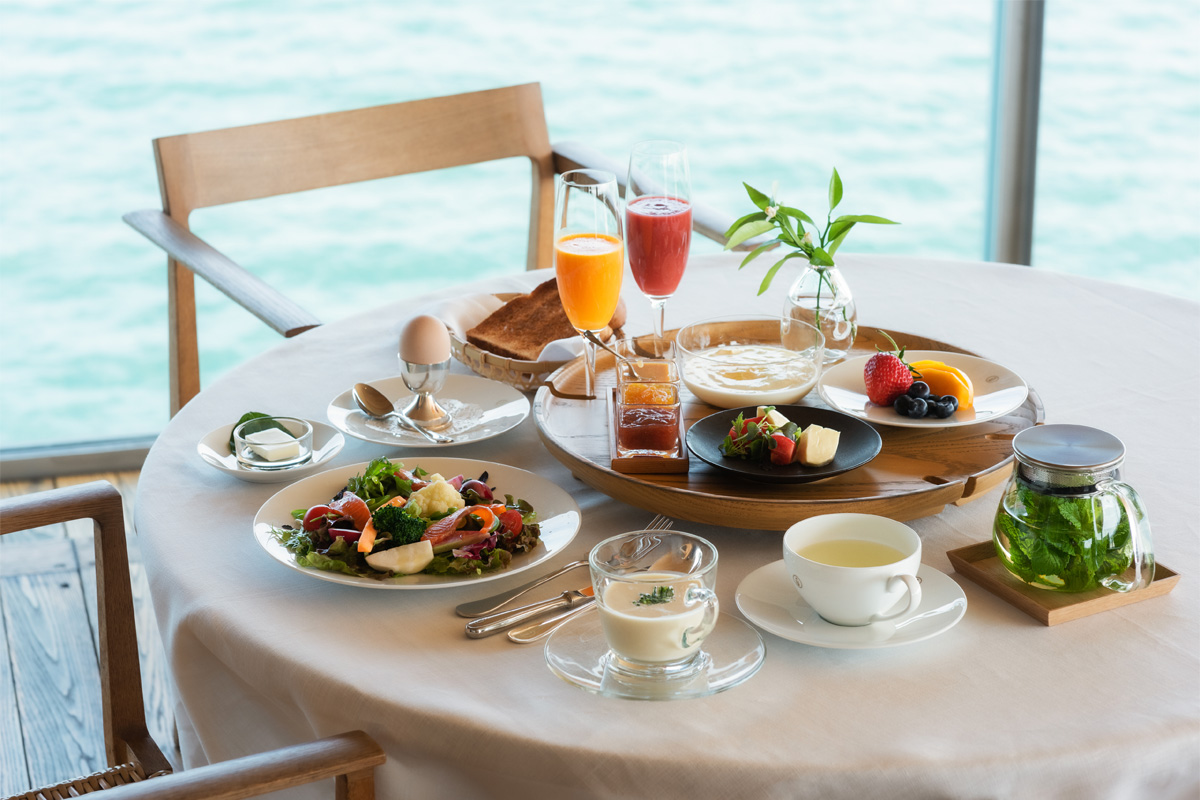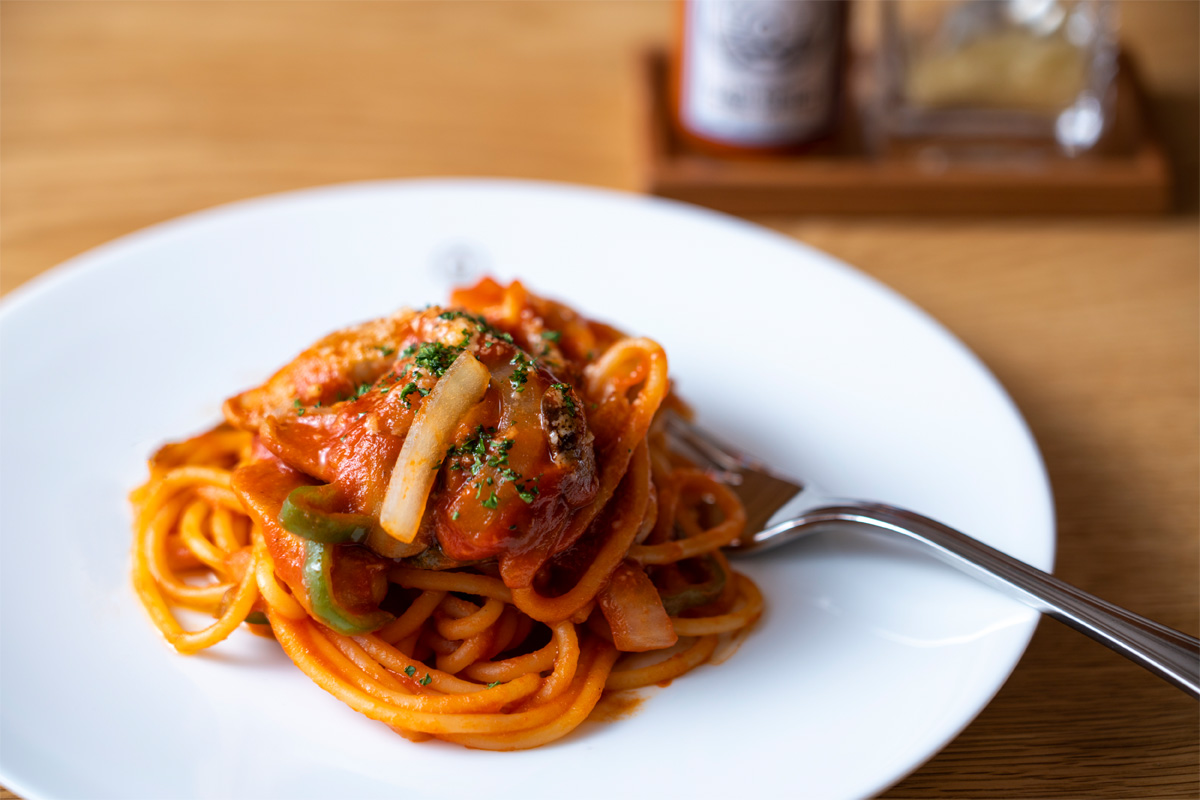 At the Café & Bar, you can enjoy original cocktails inspired by impressions of various islands while soaking in the scenery ahead on the Open Deck under guntû's unique gable roof.
Availability : 10 Seats
Open : 7:00 a.m. - 11:00 p.m.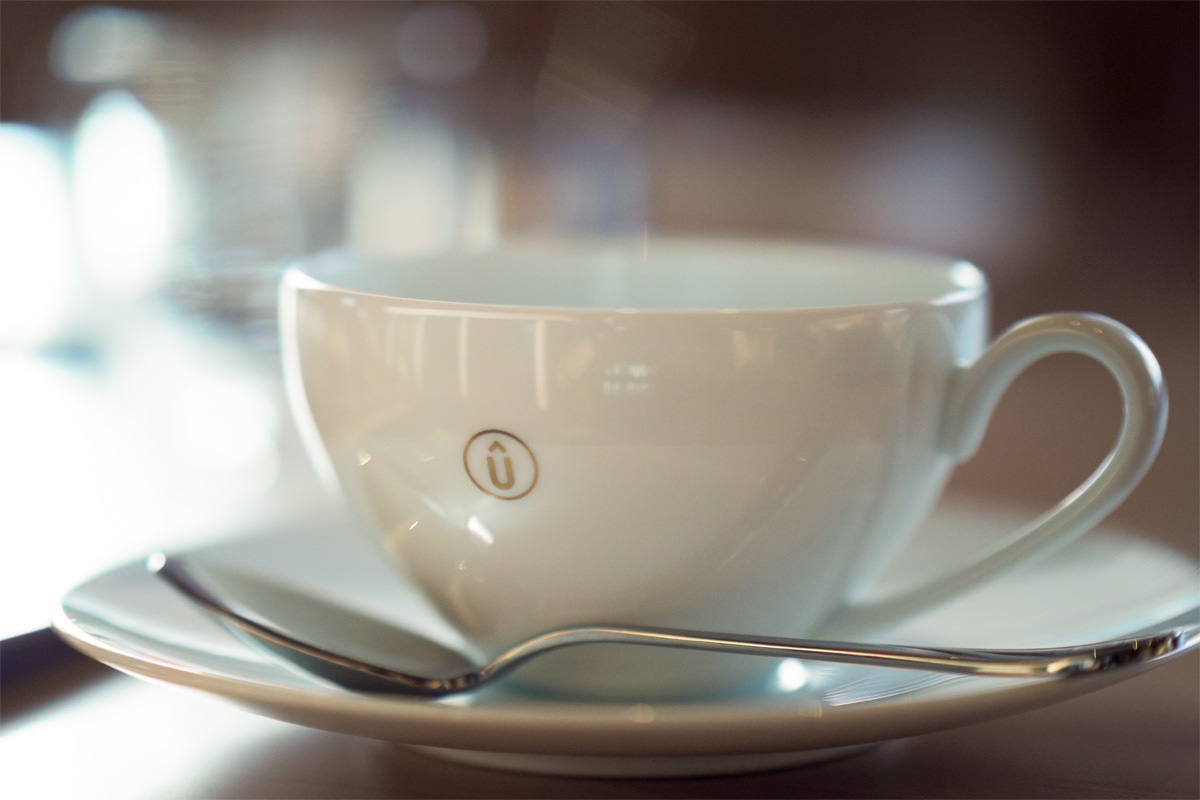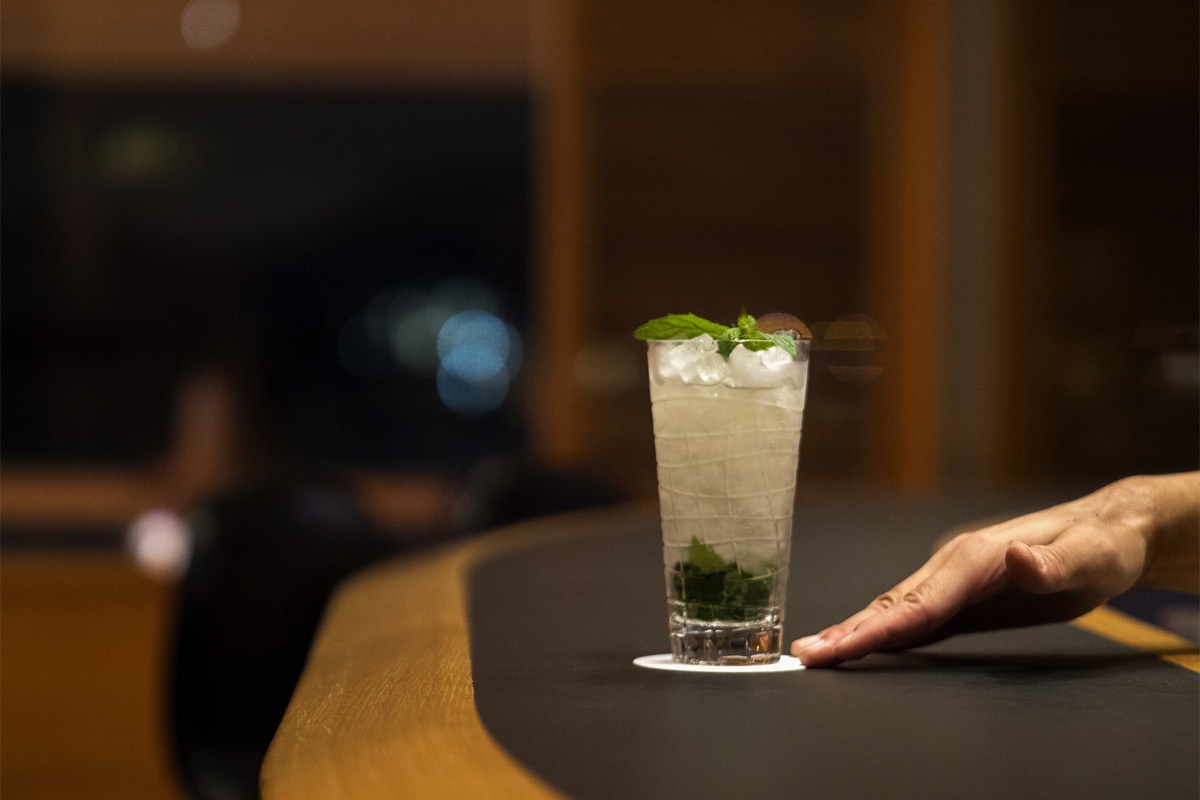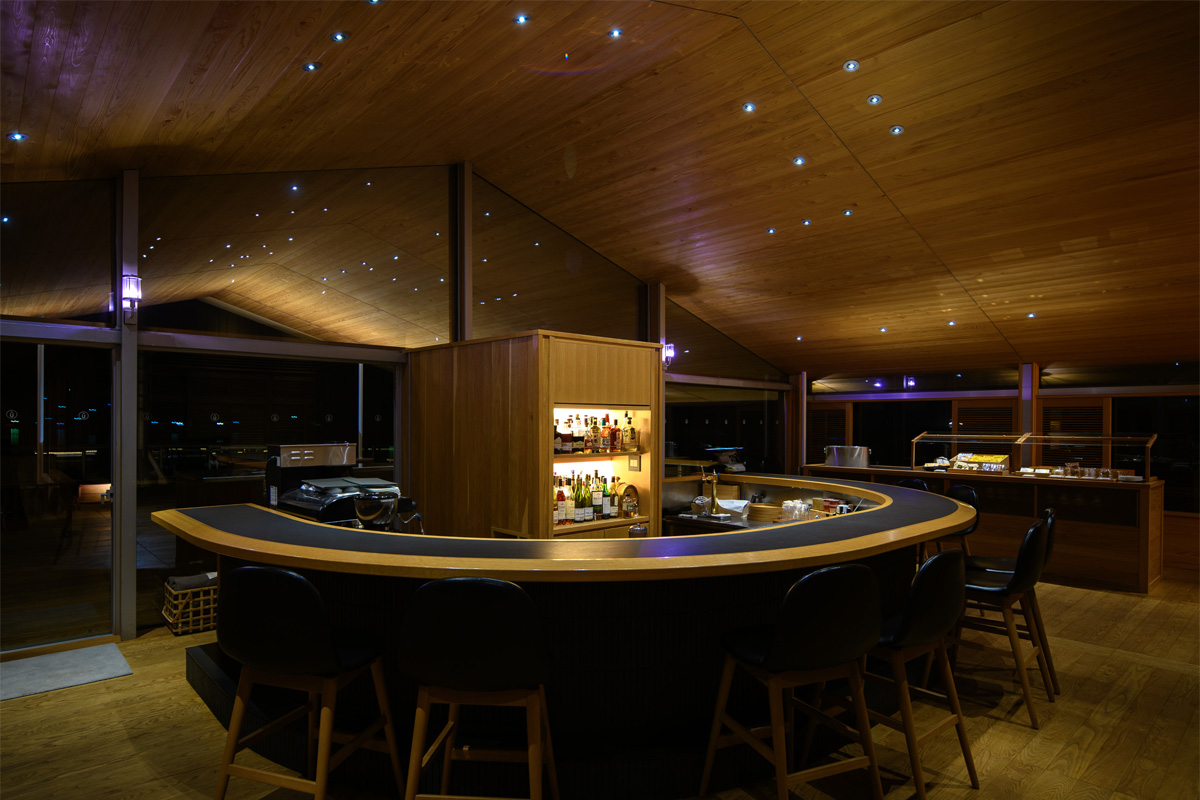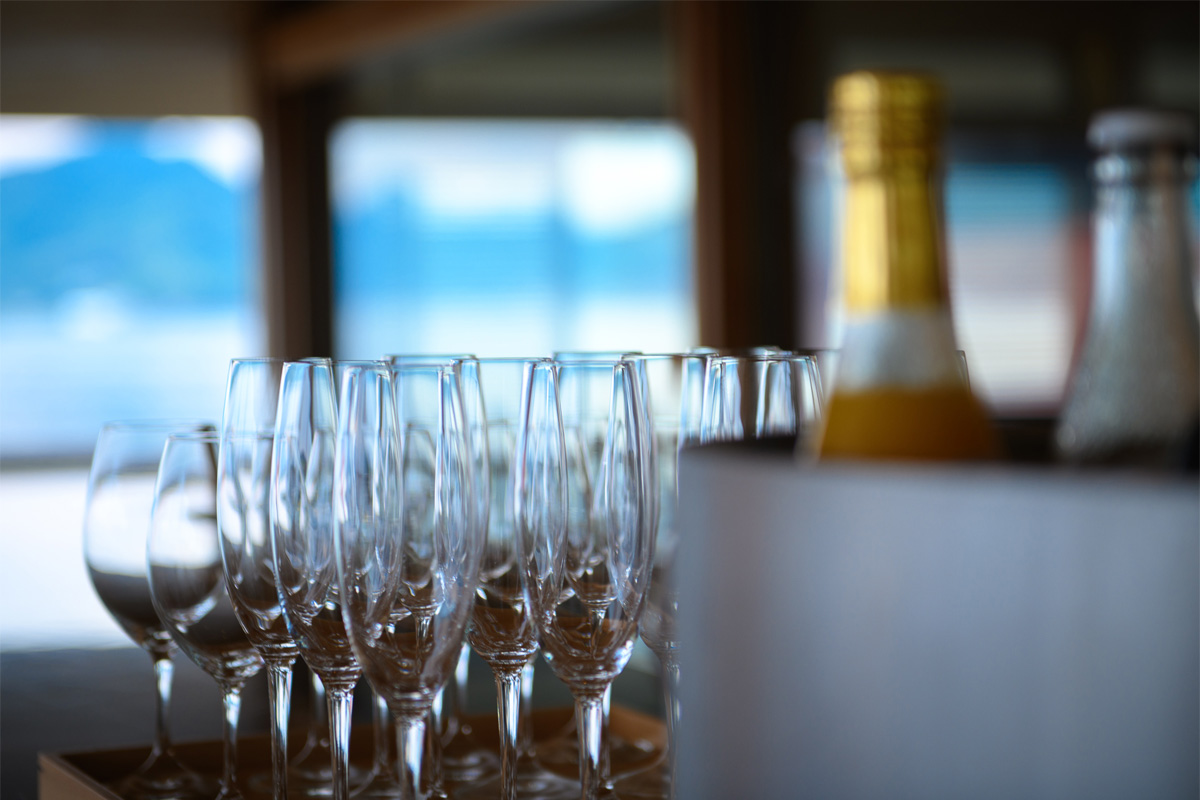 Engawa terraces are a common feature of gardens in traditional Japanese homes, and also a part of our floating hotel. At the Engawa on guntû, relax on the hinoki bench as you observe the shifting scenery of the Seto Inland Sea. The experience is just like viewing a Zen rock garden, said to represent water and islands as sand and stone. Wear your yukata as you try seasonal sweets and Japanese sake and snacks on this Japanese-style Engawa.
Sweets : 11:00 a.m. - 5:00 p.m.
Sake and Japanese dries fishes : 5:00 p.m. - 8:30 p.m.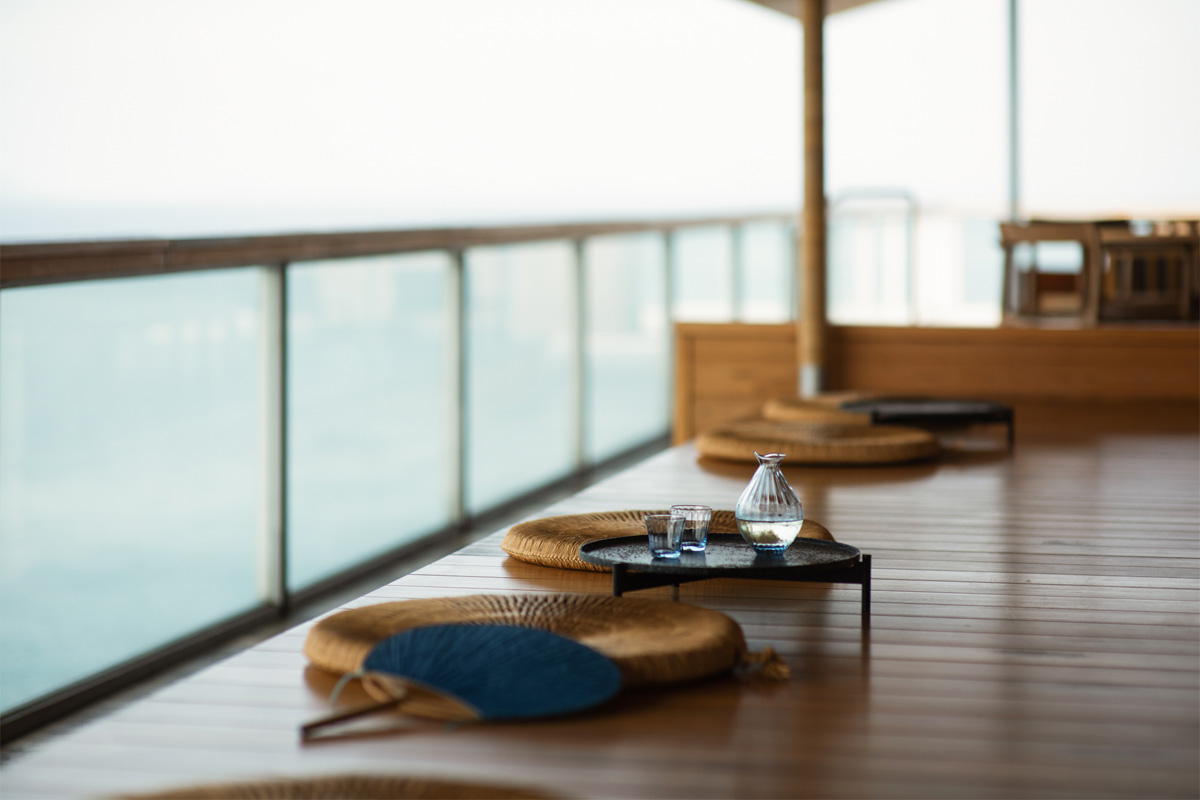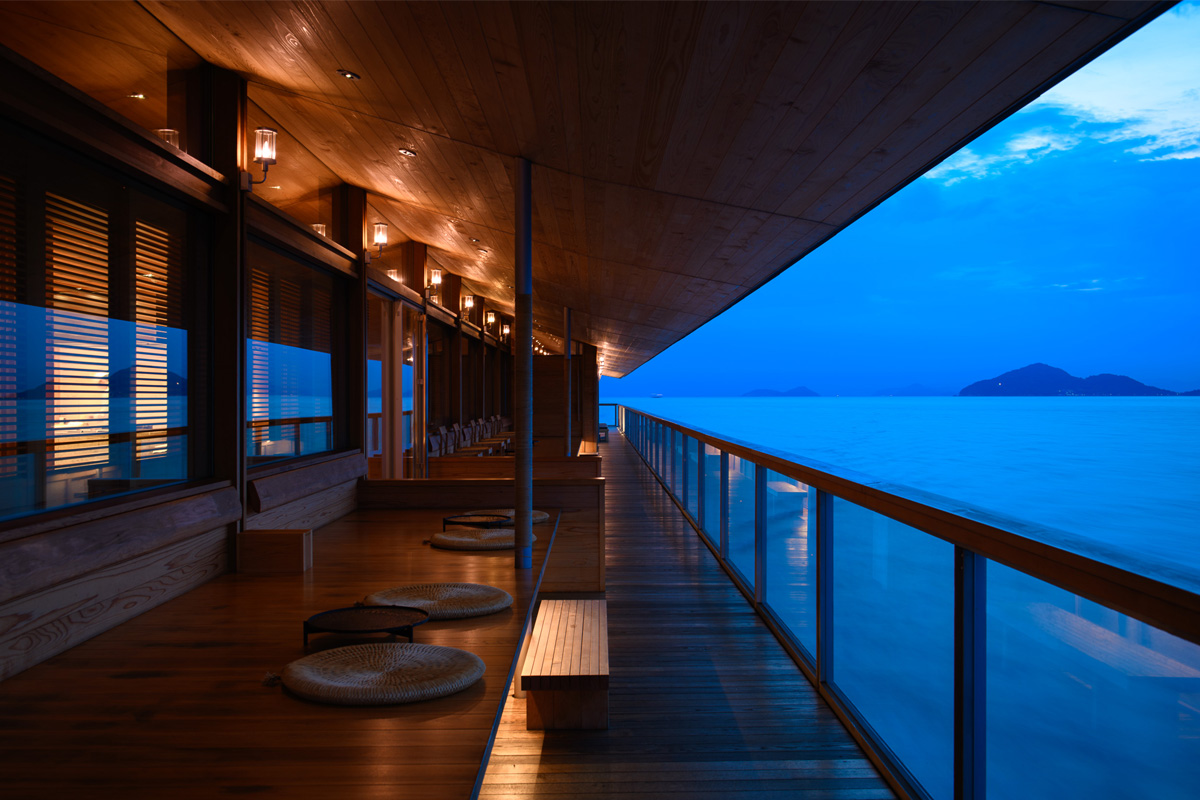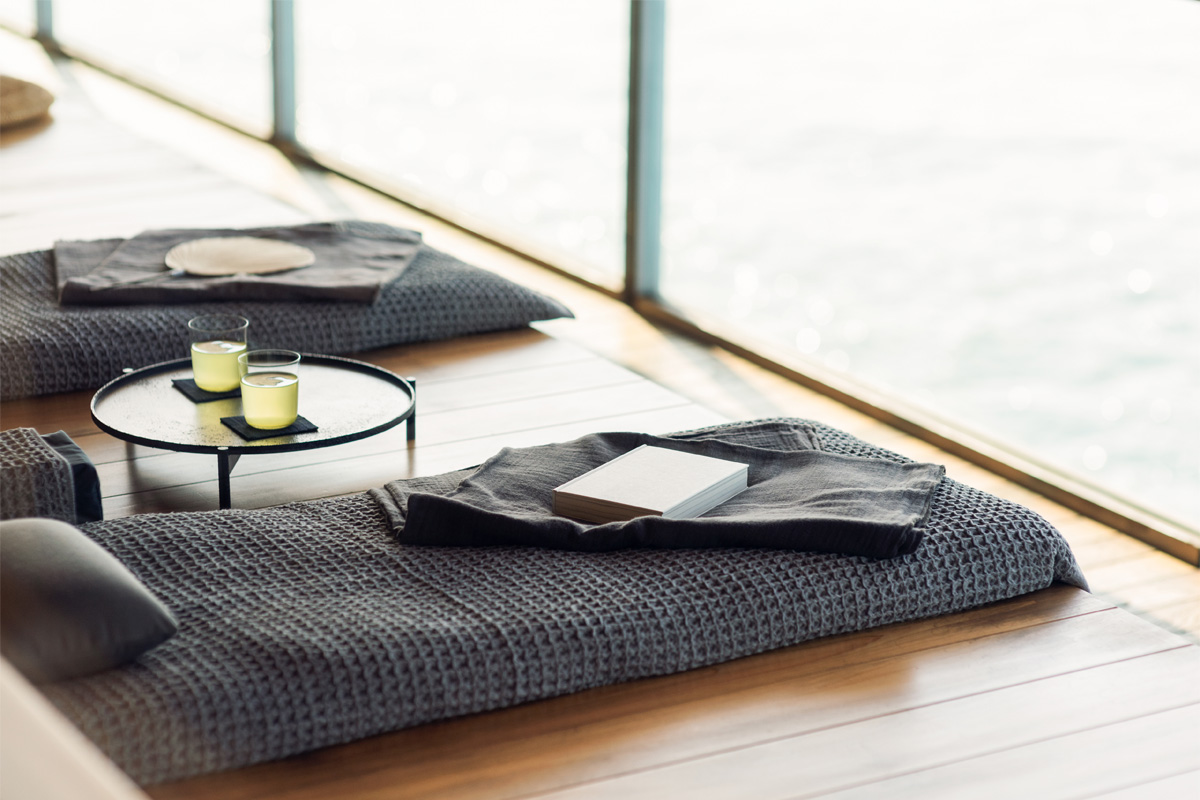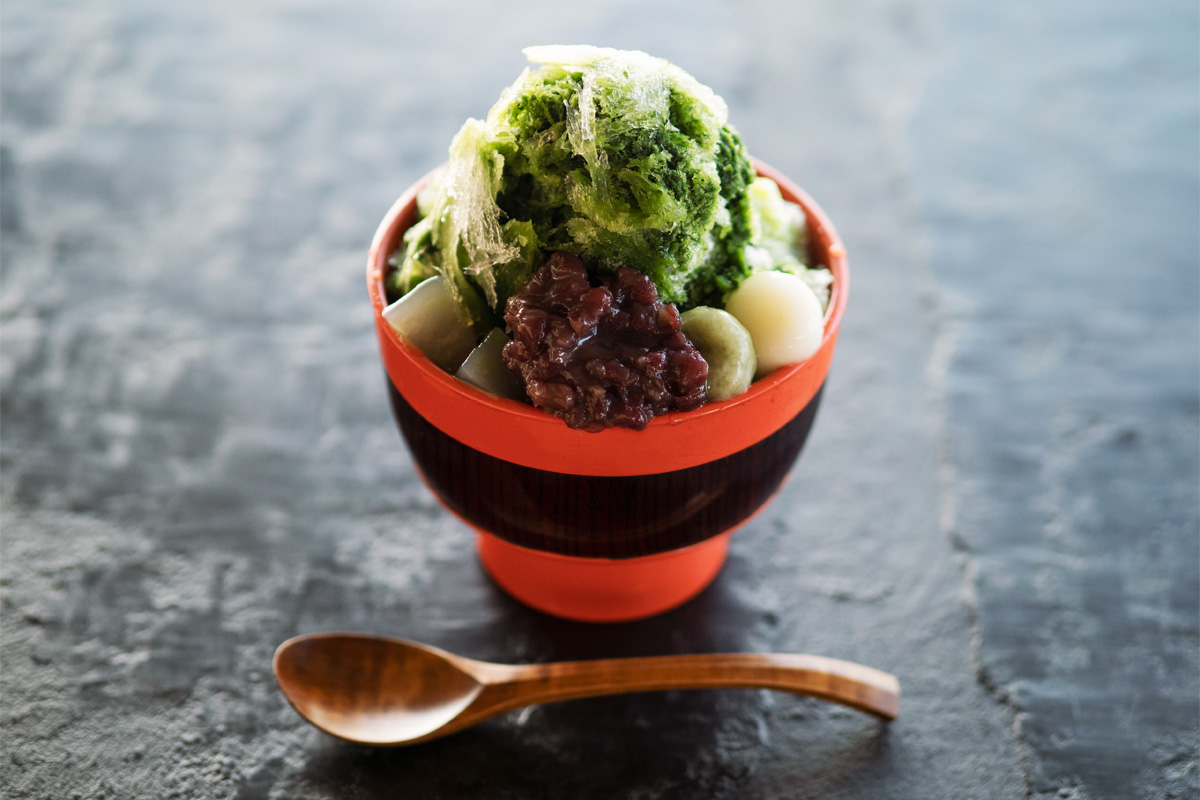 At the Lounge located in the stern, the tea master serves you matcha green tea and Japanese sweets at a table with chairs. The sweets are supervised by Joichiro Kita from Nara's Kashiya, and use ingredients carefully grown from scratch. You can also spend quiet time reading books from the library while enjoying a drink of your choice.
Availability : 18 Seats
Open : 7:00 a.m. - 10:00 p.m.