Central
A three-day voyage to explore old pirate sites and navigate their routes
(Summer – Autumn 2024)
The Geiyo Islands around the Shimanami Kaido bridge network are famed for some of the world's fastest currents, a result of the complex topography of the closely clustered archipelago. In times when shipbuilding and maneuvering technology was far less advanced, seafarers knew this island chain as a daunting obstacle that was exceptionally difficult to navigate. They relied on the Murakami Suigun for their expert knowledge of the tides and skills as ship pilots. A powerful local group sometimes called pirates or a navy, the Murakami Suigun ensured safe passage, maintained order, and facilitated trade through these waters. On this route, guntû sails between islands these legendary sailors called home.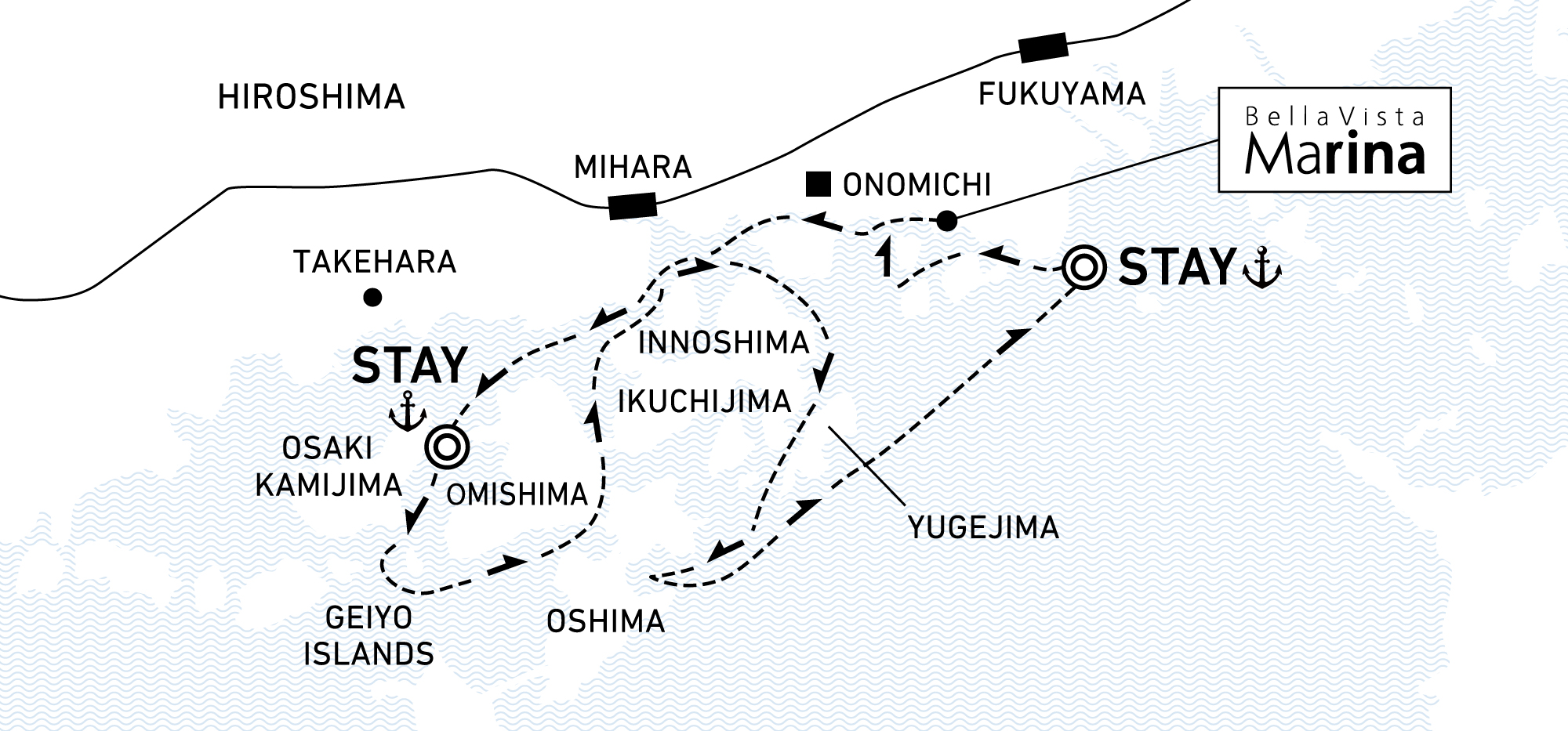 1st Day
Departure from Bella Vista Marina
Anchor offshore at Omishima, Ehime
2nd Day
Departure from off the coast Omishima
Anchor offshore at Tomonoura, Hiroshima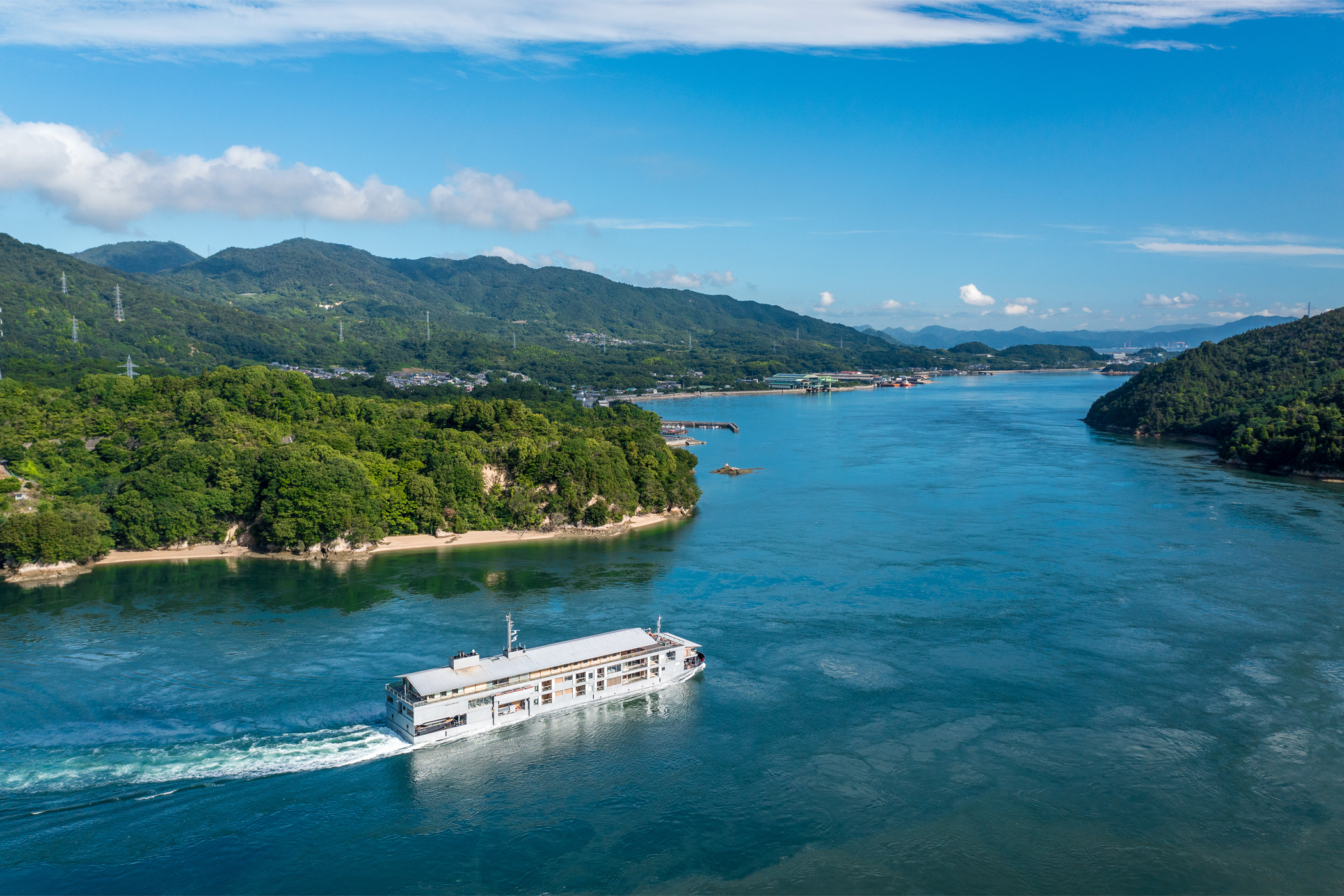 3rd Day
Departure from off the coast of Tomonoura
Arrival at Bella Vista Marina
The content and schedule change depending on the boarding date, and will be announced after getting onboard.
*On the second day, off-ship excursions are planned for both the morning and afternoon.
Reservations
Please download the brochure and the price list from here.