Westward
A four-day voyage to relax amid historical landscapes and island vistas
(Summer – Autumn 2024)
From our home port of Bella Vista Marina in Onomichi, guntû travels slowly westward towards Kaminoseki in Yamaguchi Prefecture. In these quintessential Setouchi waters, you can enjoy a unique combination of the Inland Sea's beautiful island chains, temples and shrines, and modern industry. For centuries before overland travel improved, travelers and merchants sailed along vital sea routes through Setouchi that carried products from Kyushu and across Asia to the capitals of Japan's emperors and shoguns. Glimpses of this old Setouchi can still be seen in the local culture passed down on Iwaishima, the prosperous merchant houses of Yanai, and the lifestyle of islanders on Kashima.
1st Day
Departure from Bella Vista Marina
Anchor offshore at Suooshima, Yamaguchi
2nd Day
Departure from off the coast of Suooshima
Anchor offshore at Miyajima, Hiroshima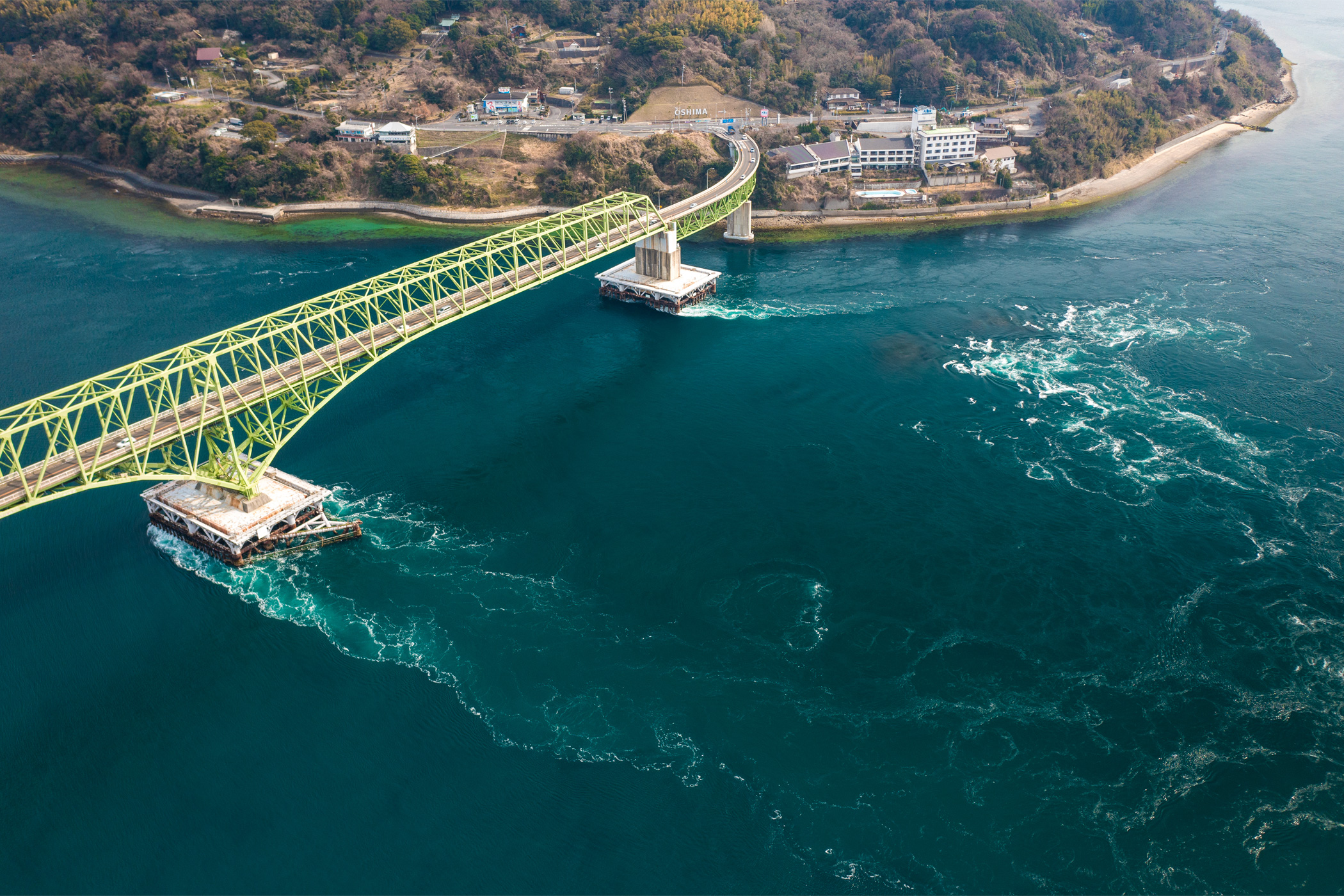 3rd Day
Departure from off the coast of Miyajima
Anchor offshore at Omishima, Ehime
4th Day
Departure from off the coast of Omishima
Arrival at Bella Vista Marina
The content and schedule change depending on the boarding date, and will be announced after getting onboard.
*On both the second and third days, an off-ship excursion is planned for either the morning or afternoon.
*On this route, we provide Japanese sweets made in front of guests as an on-ship activity.
Reservations
Please download the brochure and the price list from here.