Central
A four-day voyage to rejoice in Setouchi roaming
(Summer – Autumn 2023)
This one-of-a-kind journey distills the essence of "Setouchi roaming," guntû's signature style of travel. You can enjoy the best of summer and autumn in Setouchi on board as guntû slips between closely spaced islands and sails across the open seas, carrying you through a vibrant tapestry of scenic beauty. Relax and spend time however you wish as you sway across the Seto Inland Sea on a quintessential four-day guntû journey.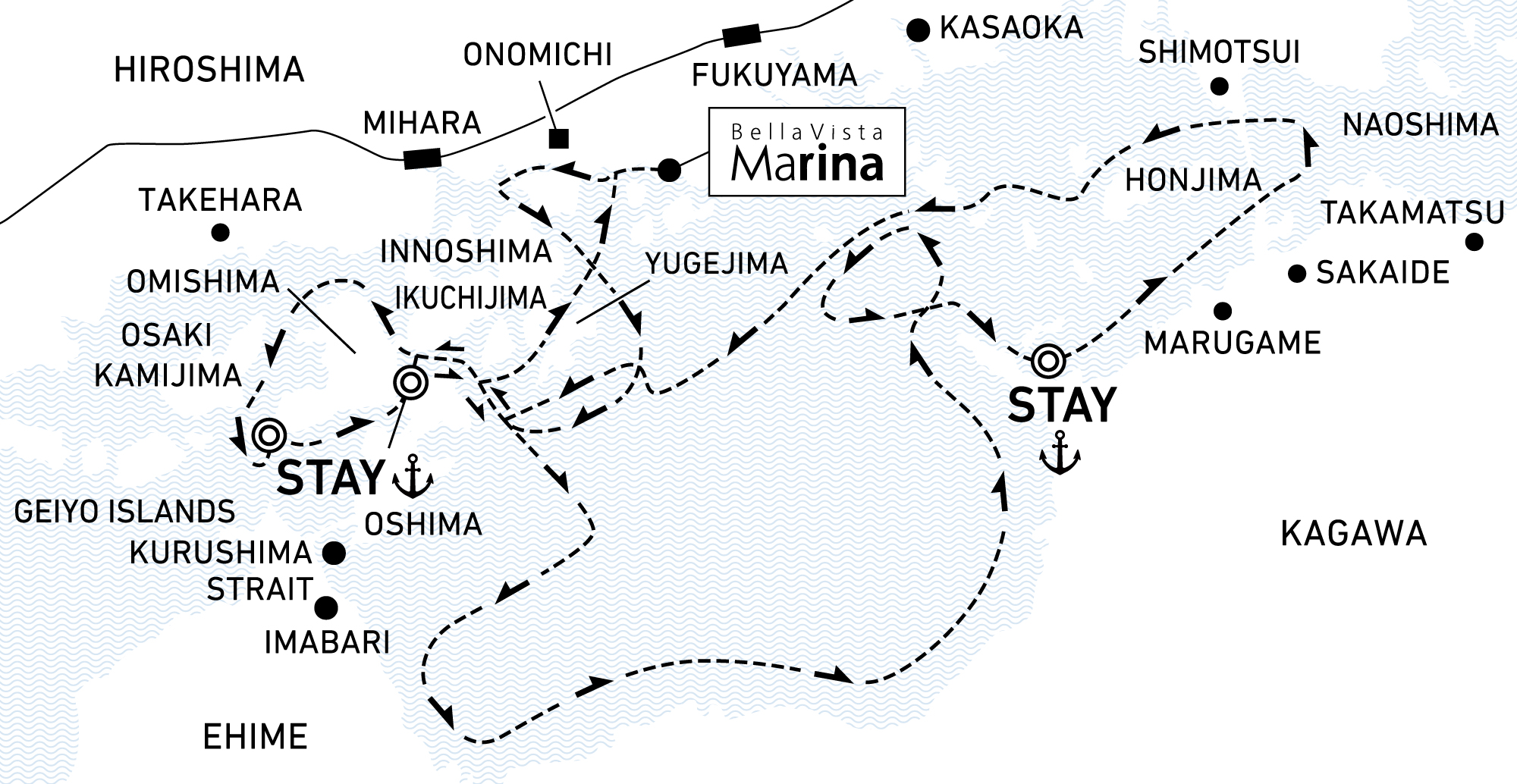 1st Day
4:30 p.m. Departure from Bella Vista Marina
Anchor offshore at Hakatajima, Ehime
2nd Day
Departure from off the coast of Hakatajima
Anchor offshore at Takuma Bay, Kagawa
3rd Day
Departure from off the coast of Takuma Bay
Anchor offshore at Omishima, Ehime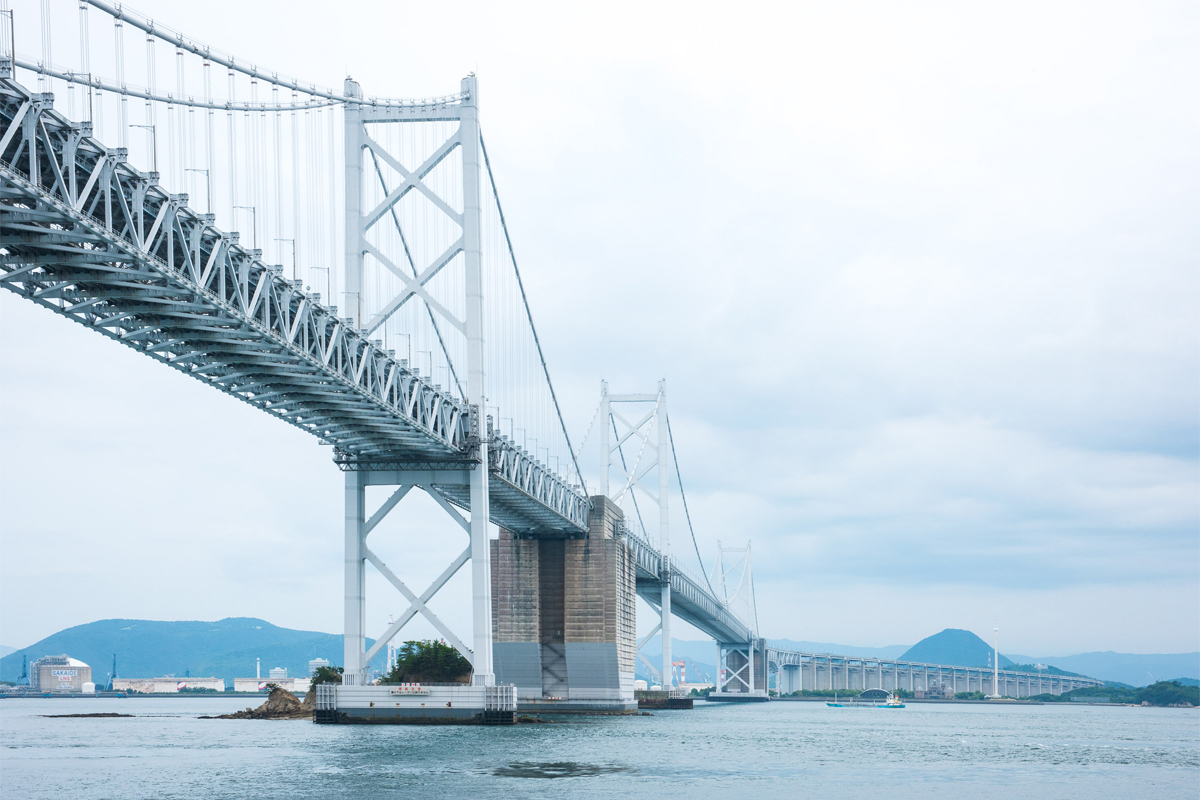 4th Day
Departure from off the coast of Omishima
11:00 a.m. Arrival at Bella Vista Marina
The content and schedule change depending on the boarding date, and will be announced after getting onboard.
*The destinations of off-ship excursions change depending on day of departure. Details will be shared after boarding.
Reservations
Please download the brochure and the price list from here.