Eastward
A four-day voyage to enjoy Setouchi art island-hopping
(Summer – Autumn 2024)
Beginning in 1985, the island of Naoshima has been reimagined as a cultural village where visitors can reflect on the human world in spaces where nature, history, and contemporary art intersect. The transformation of Naoshima led many islands and locales in the eastern Setouchi region to welcome and support artists from across Japan and overseas, with more than ten significant art islands today. This route will visit Naoshima and Teshima, two of the islands emblematic of the Inland Sea's art culture, as well as other islands such as Shodoshima, Megijima, and Ogijima. Over two days, we will explore the best art sites of the season for a fulfilling artistic experience of Setouchi.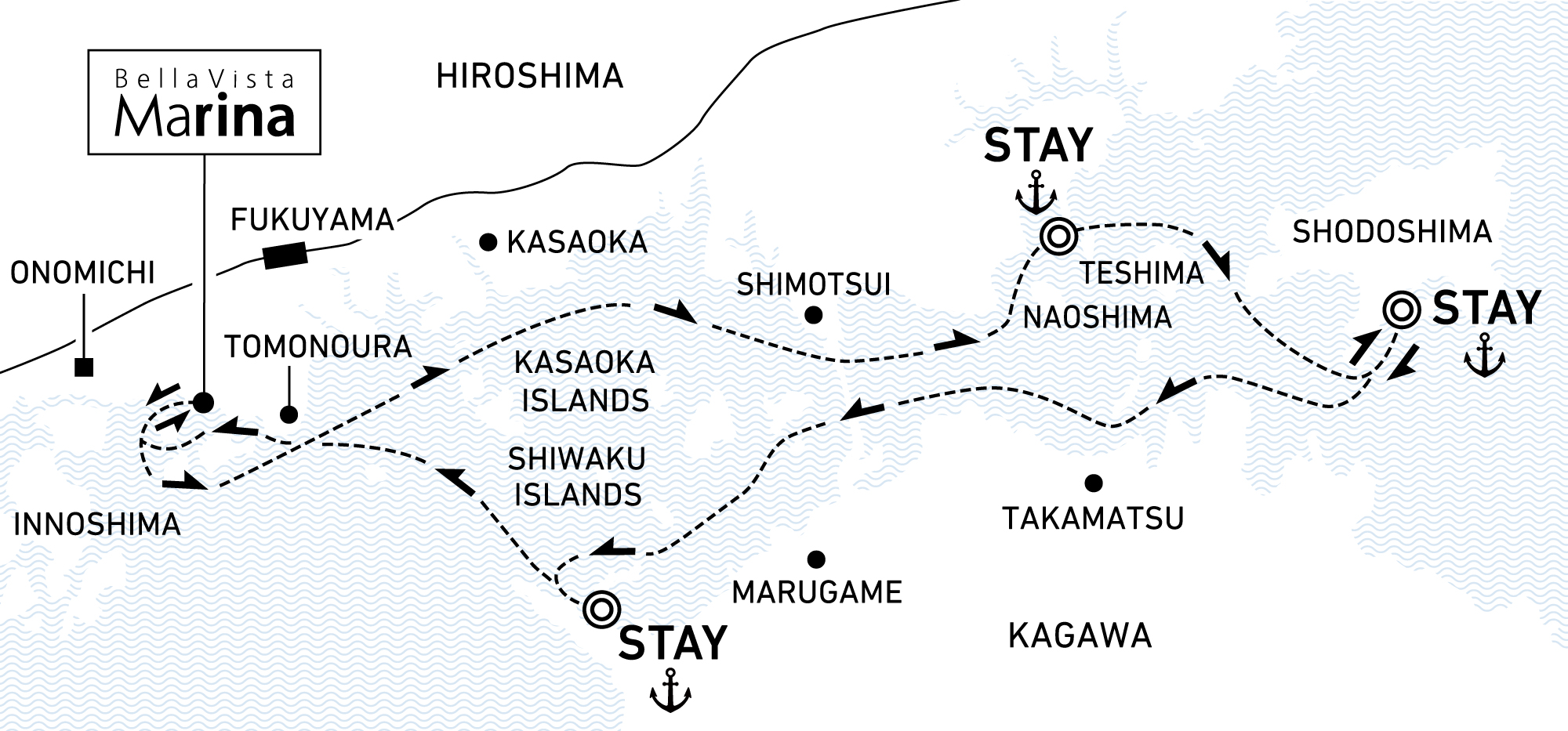 1st Day
Departure from Bella Vista Marina
Anchor offshore at Tamano, Okayama
2nd Day
Departure from off the coast of Tamano
Anchor offshore at Shodoshima, Kagawa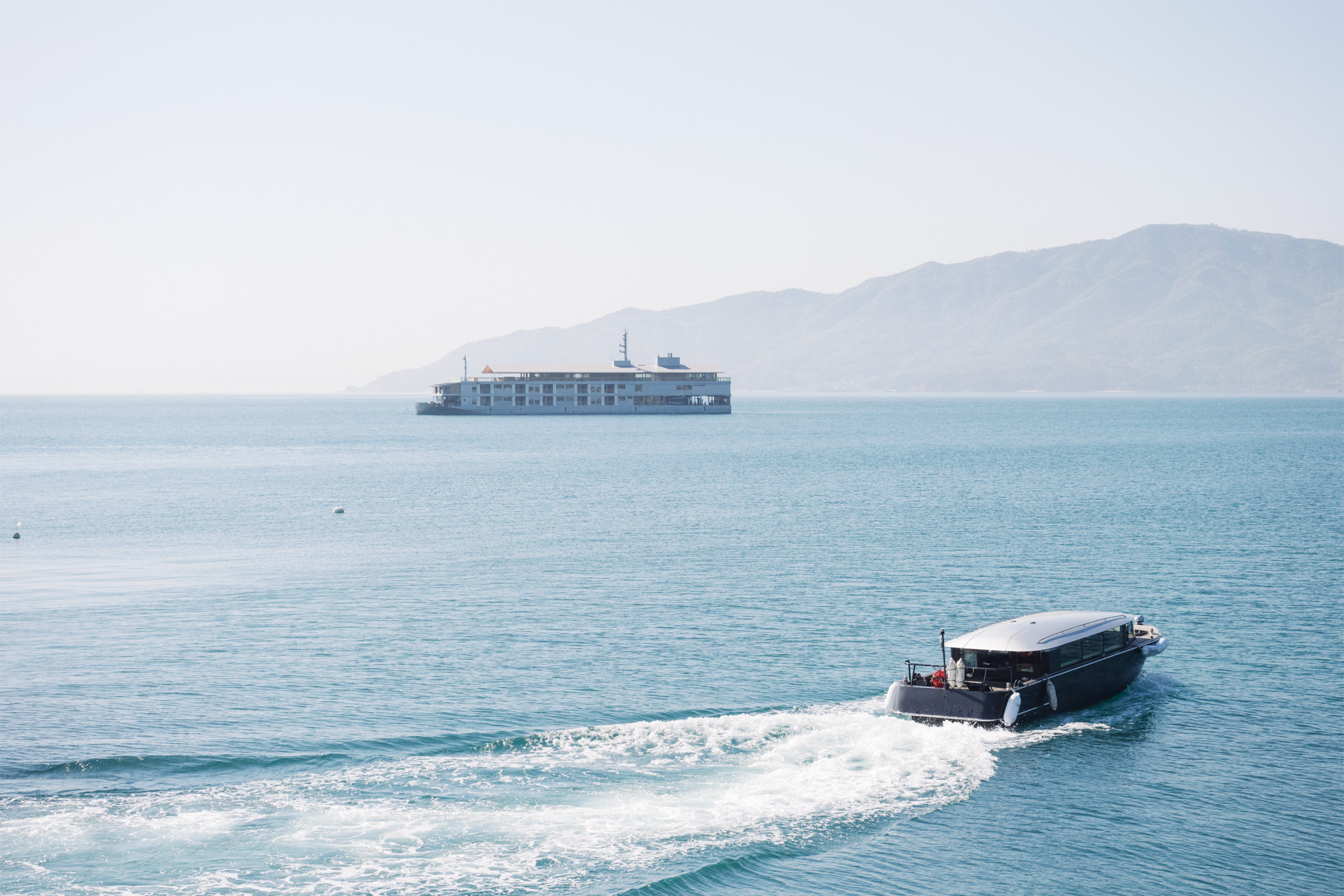 3rd Day
Departure from off the coast of Shodoshima
Anchor offshore at Takuma Bay, Kagawa
4th Day
Departure from off the coast of Takuma Bay
Arrival at Bella Vista Marina
The content and schedule change depending on the boarding date, and will be announced after getting onboard.
*On the second and third days, off-ship excursions are planned for both the morning and afternoon.
Reservations
Please download the brochure and the price list from here.