Westward
A three-day voyage that drifts between the islands of the Shimanami Kaido
2 nights / anchor offshore at Omishima and Hakatajima
On the first day, pass between the islands of the Shimanami Kaido, a 60-kilometer long expressway that connects six islands between the mainland of Japan and Shikoku across seven distinctive bridges.
Anchor off Omishima, known as an island of deities and an island of national treasures. The second day features a visit to Oyamazumi Shrine, established in 594, or a tour of a soy sauce brewery on Osakikamijima.
In the evening, anchor off the coast of Hakatajima, another of the islands of the Shimanami Kaido.
The cruising speed of 5 knots on this voyage gives time to appreciate the scenery of this quintessential Setouchi seascape.
*Contents are subject to change without prior notice depending on the reservation date, the weather and sea conditions on the day.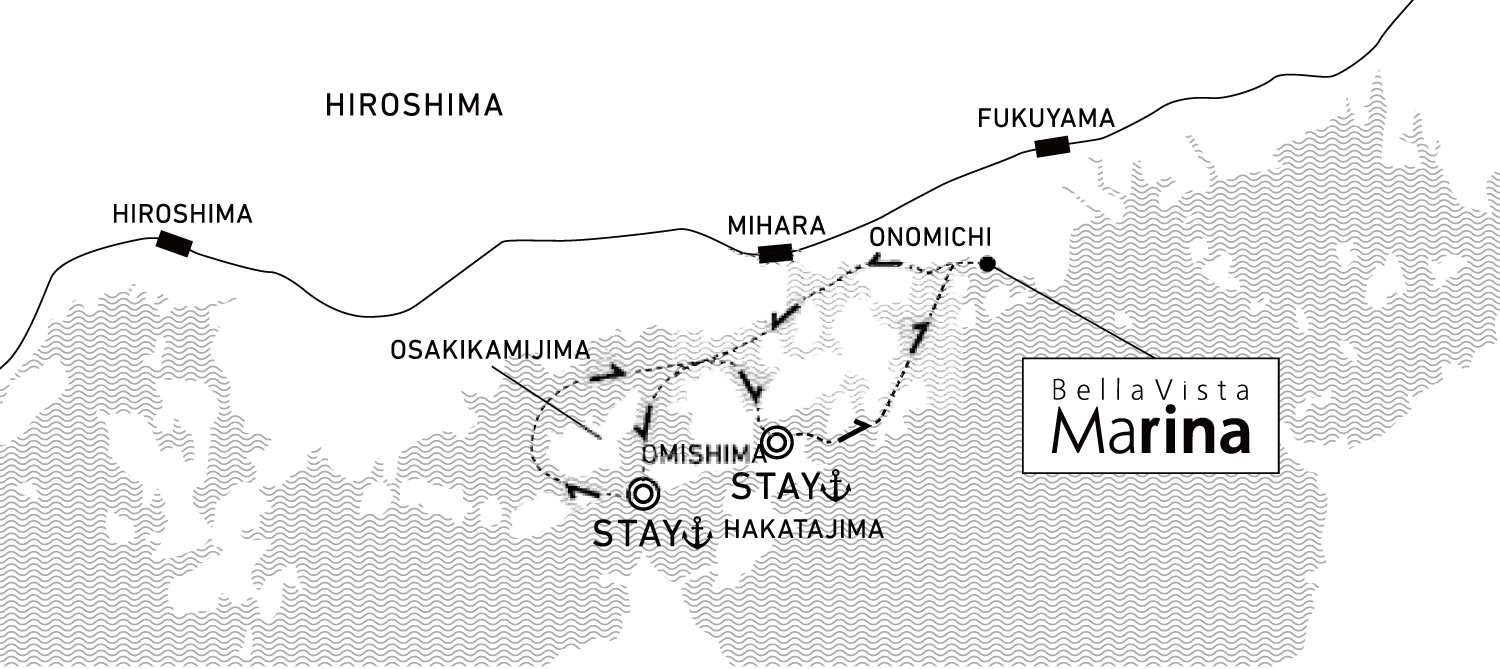 The 1st Day
Bella Vista Marina
Octopus purchase offshore at Mihara
Offshore Omishima, Ehime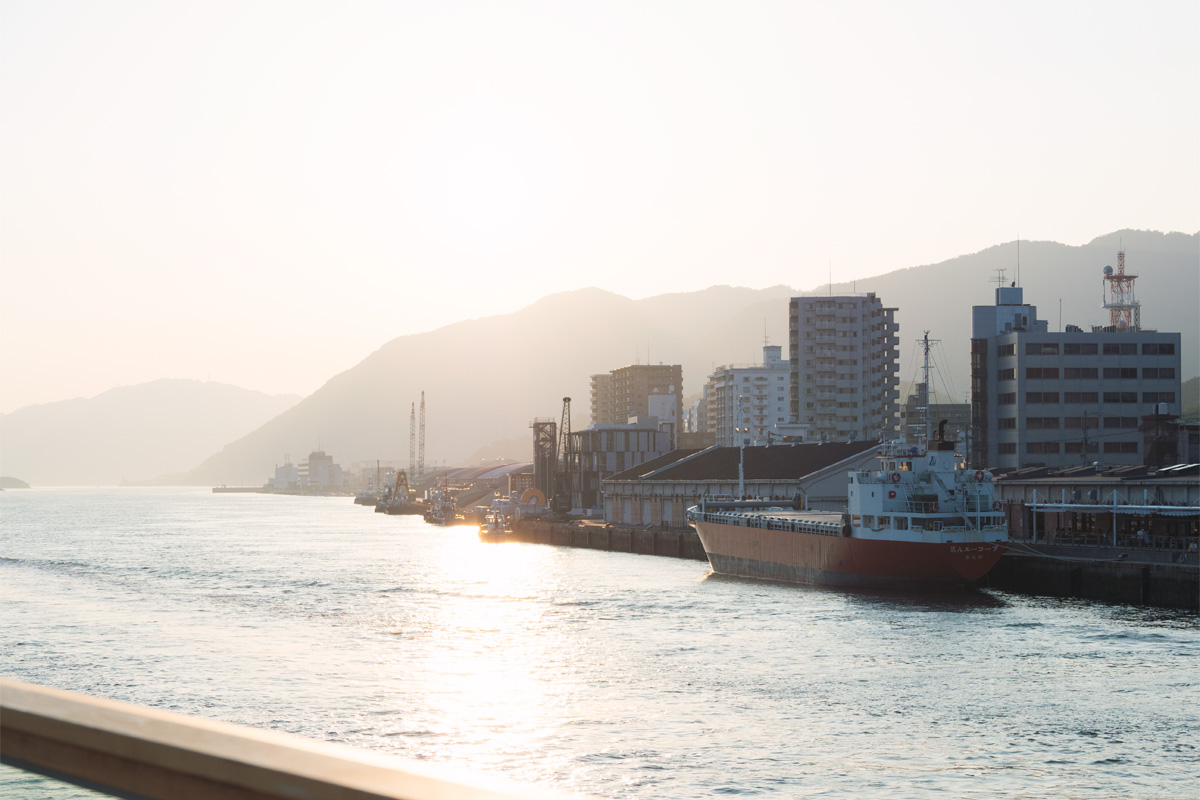 The 2nd Day
Omishima
Visit to Osaki-kamishima, Hiroshima
Offshore Hakatajima, Ehime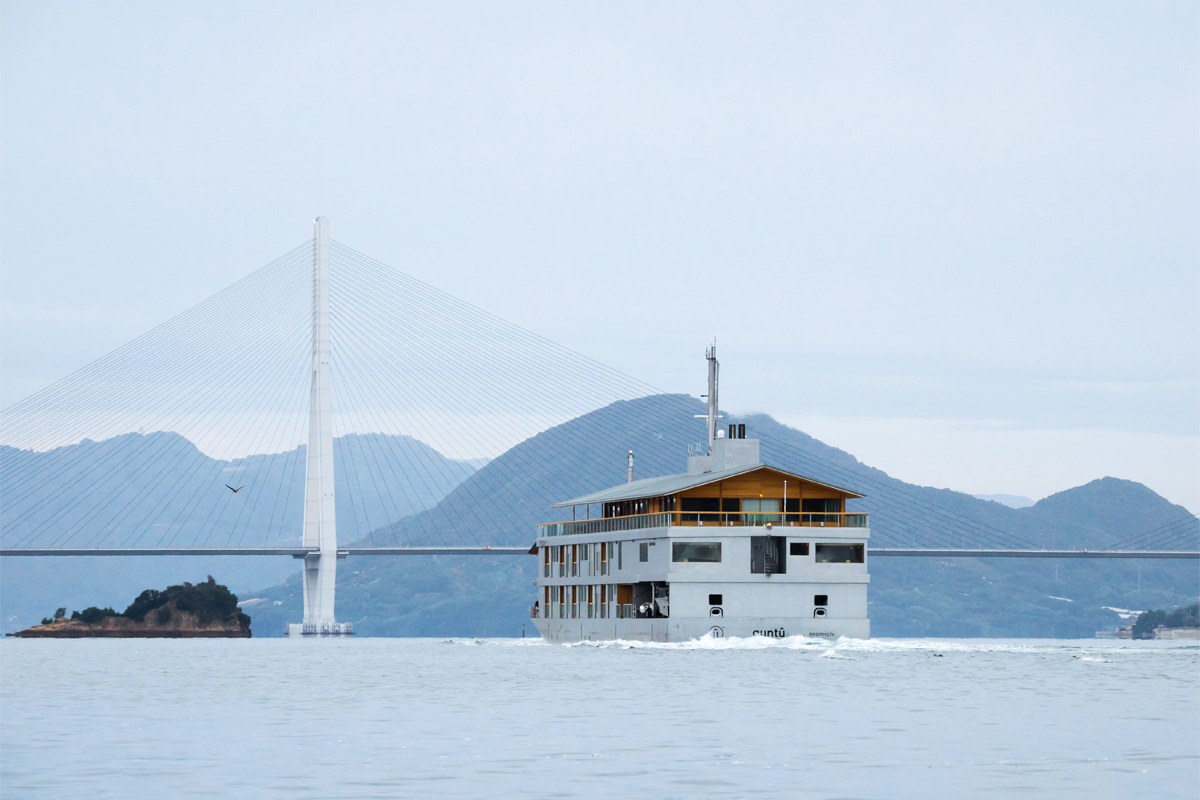 The content and schedule change depending on the boarding date, and will be announced after getting onboard.
Reservations
Please download the brochure and the price list from here.