Central
A three-day voyage to explore the home waters of the Shiwaku suigun pirates
2 nights / anchor offshore at Takuma Bay and Tomonoura
On the first day, pass through the Kasaoka Islands and Shiwaku Islands before anchoring off the coast of Takuma Bay in Kagawa. The second day features a visit to Honjima, where old residences built by the carpenters of the Shiwaku suigun pirates remain, or a visit to Awashima, home to the old school building of Japan's first National Marine Training School. The Shiwaku suigun pirates' mastery of the local sea currents enabled them to rule the area for centuries. At night, anchor off the shore of Tomonoura, an old port town that once sheltered ships as they waited for the tides to shift, and that still retains the appearance of the Edo period.
*Contents are subject to change without prior notice depending on the reservation date, the weather and sea conditions on the day.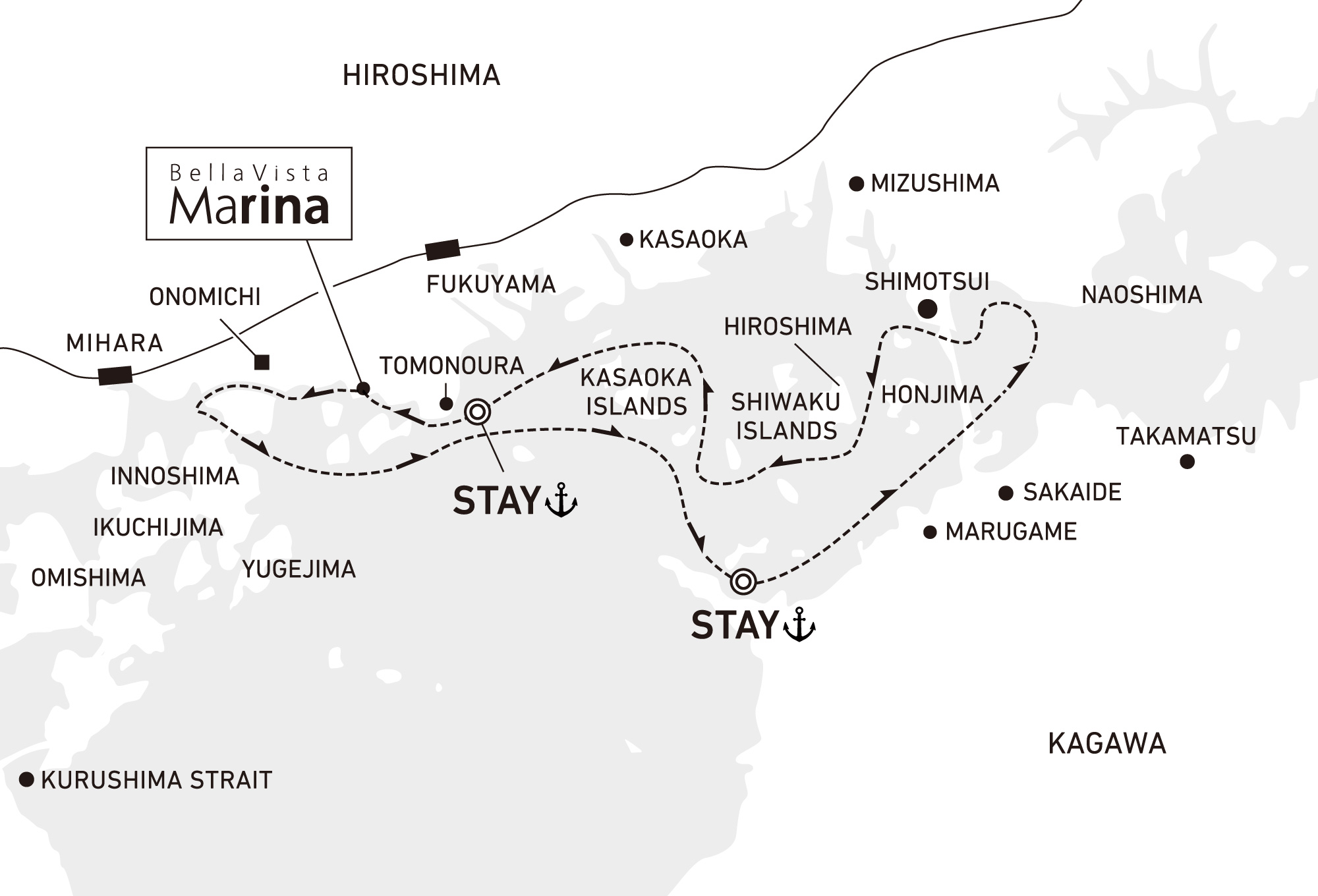 1st Day
4:30 p.m. Departure from Bella Vista Marina
Anchor offshore at Takuma Bay, Kagawa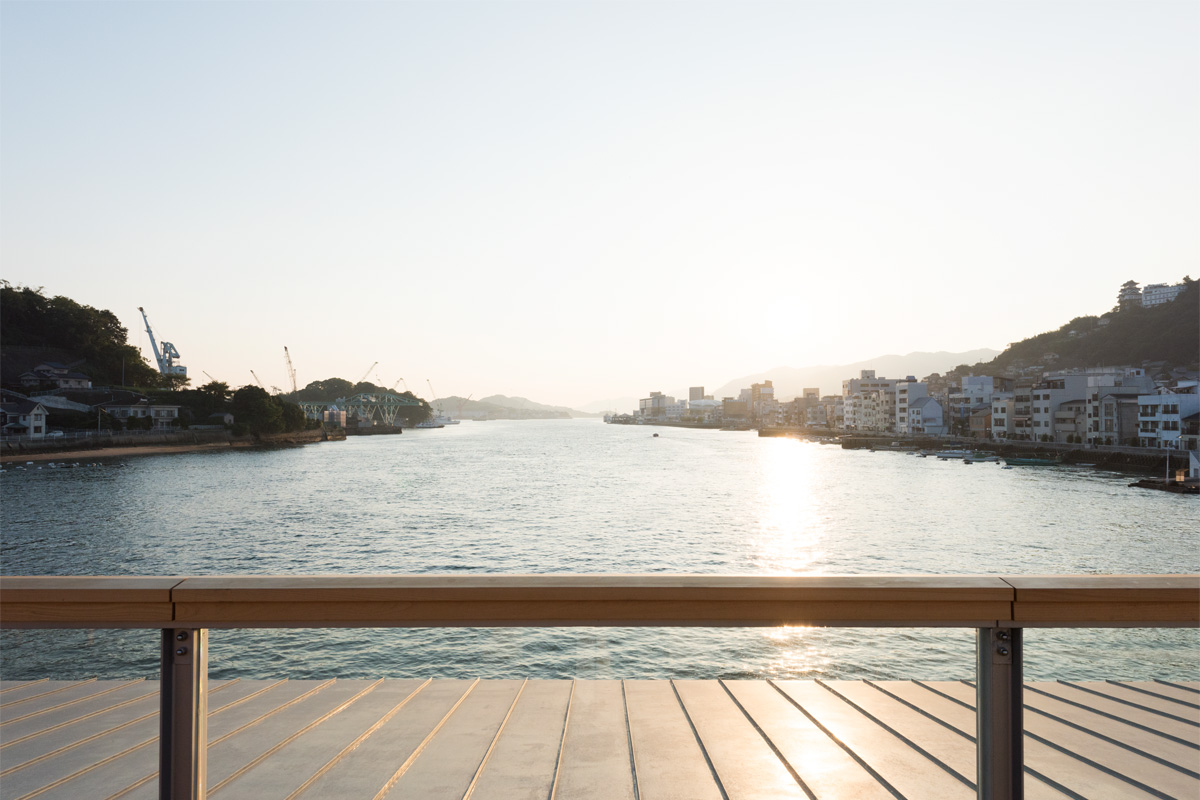 2nd Day
Morning walk at Awashima
Visit to one of the Shiwaku Islands
Anchor offshore at Tomonoura, Hiroshima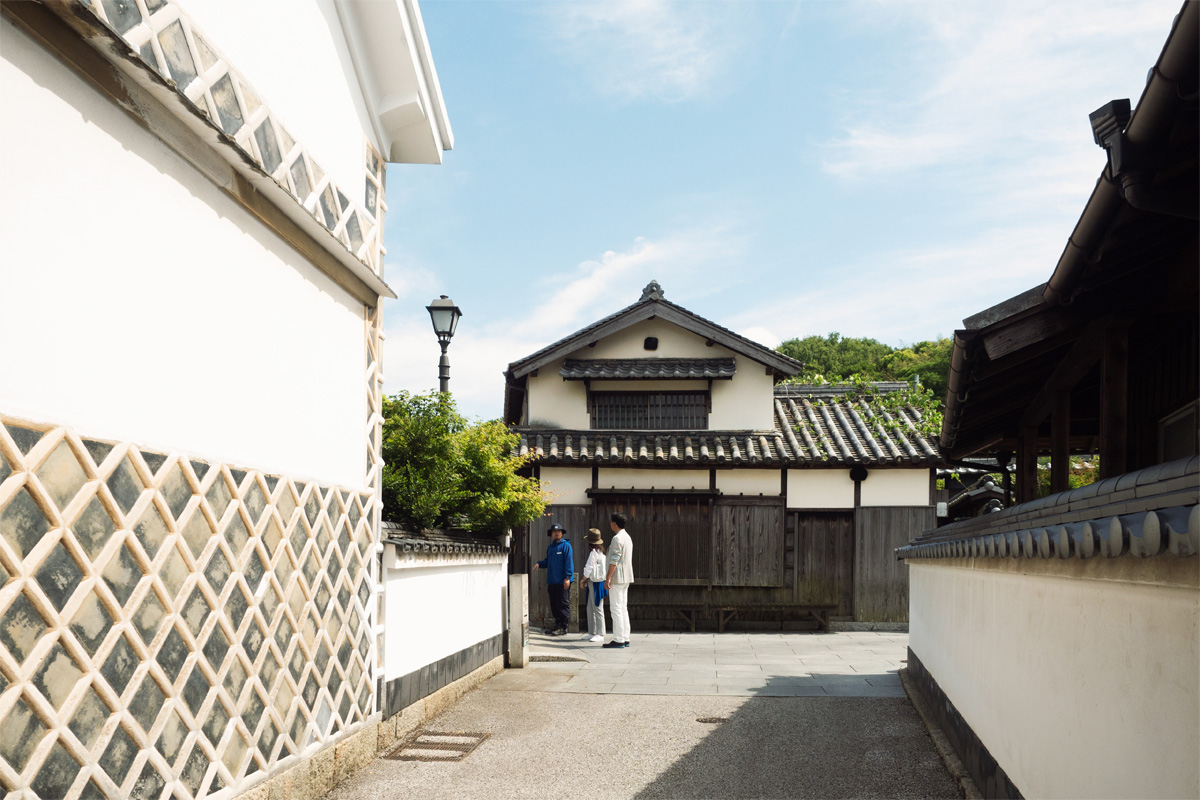 3rd Day
Departure from off the coast of Tomonoura
11:00 a.m. Arrival at Bella Vista Marina
The content and schedule change depending on the boarding date, and will be announced after getting onboard.
Reservations
Please download the brochure and the price list from here.