Westward
A four-day voyage to relax amid World Heritage and timeless island scenery
3 nights / anchor offshore at Miyajima, Kaminoseki and Omishima (For 2021)
On the first day, sail through straits between small islands and Japan's mainland before anchoring off the coast of Miyajima. Early the next morning, step ashore to visit the tranquil Itsukushima Shrine, a nearly 1,500-year-old World Heritage site. Afternoon excursions include islands that preserve unique fishing, agriculture and architectural heritage. On the second night, guntû anchors off the coast of Kaminoseki, once a stop for Korean emissaries visiting feudal Japan. On the third day, savor the scenery of Setouchi en route to Omishima.
*Contents are subject to change without prior notice depending on the reservation date, weather and sea conditions on the day.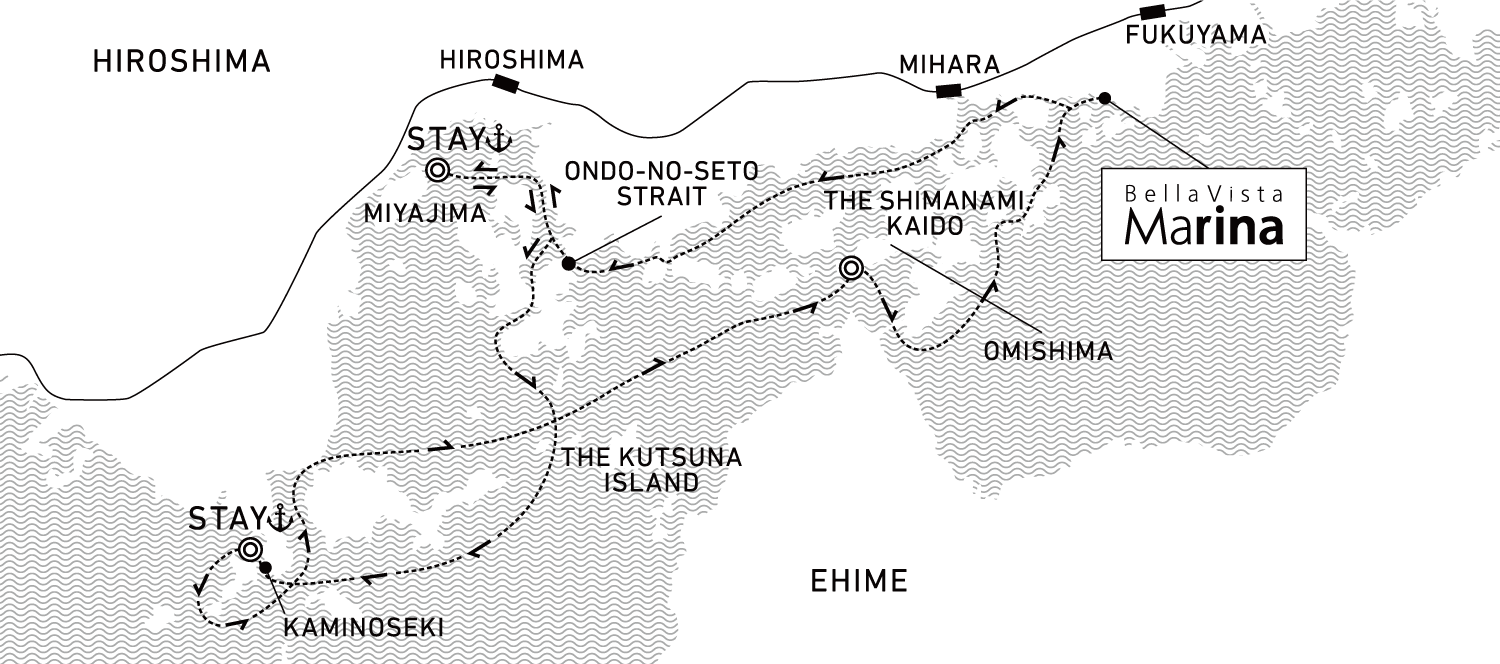 1st Day
4:30 p.m. Departure from Bella Vista Marina
View the nightscape of Kure city
Anchor offshore at Miyajima, Hiroshima
2nd Day
Morning walk at Miyajima
Departure from off the coast of Miyajima
Visit to Kashima or Iwaishima
Anchor offshore at Kaminoseki, Yamaguchi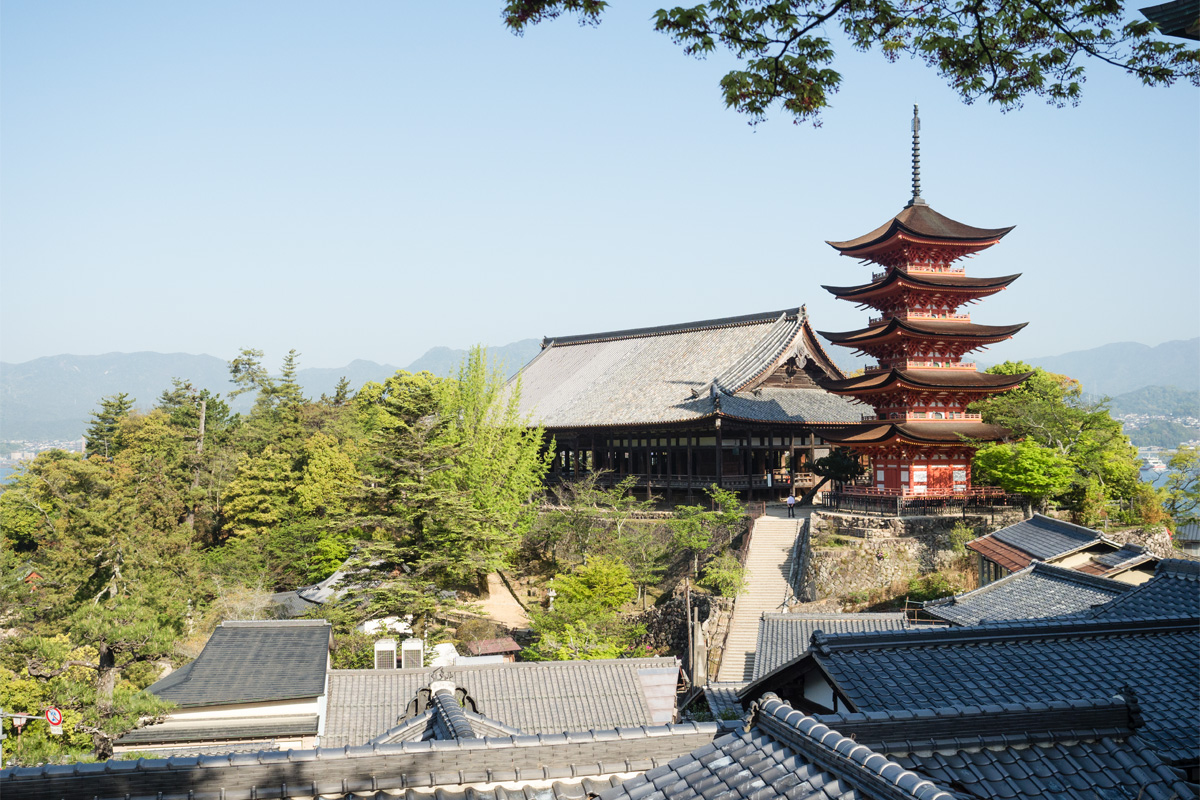 3rd Day
Departure from off the coast of Kaminoseki
Visit to Oyamazumi Shrine
Anchor offshore at Omishima, Ehime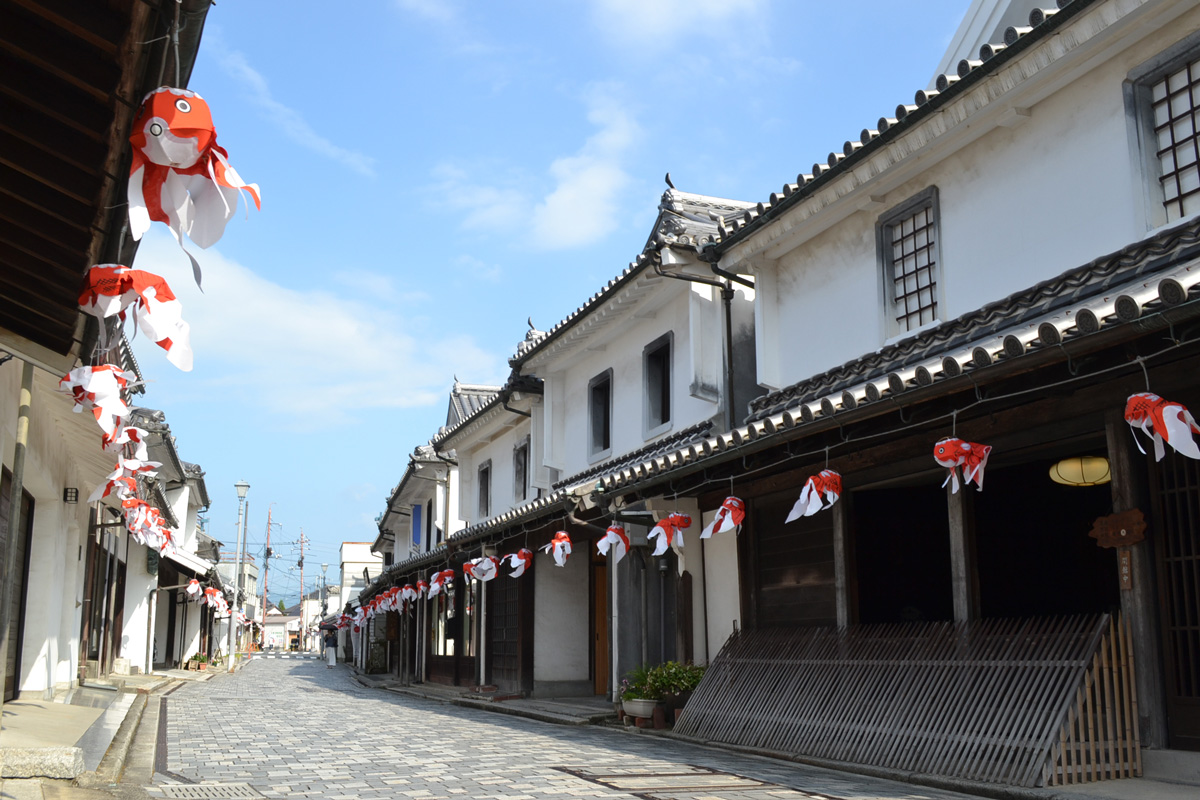 4th Day
Departure from off the coast of Omishima
11:00 a.m. Arrival at Bella Vista Marina
The content and schedule change depending on the boarding date, and will be announced after getting onboard.
Reservations
Please download the brochure and the price list from here.