Eastward
A four-day voyage to soak in the allure of the old and new on historic islands
From home port in Onomichi, this four-day voyage travels as far as Shodoshima on a route featuring the best of eastern Setouchi. Discover islands' history and traditional industries, including a quarry on Kitagishima, famed for the quality of its granite; Shodoshima, the second-largest island in the Inland Sea; up-and-coming art islands Ogijima and Megijima; and Honjima, home to a traditional townscape constructed by Shiwaku carpenters.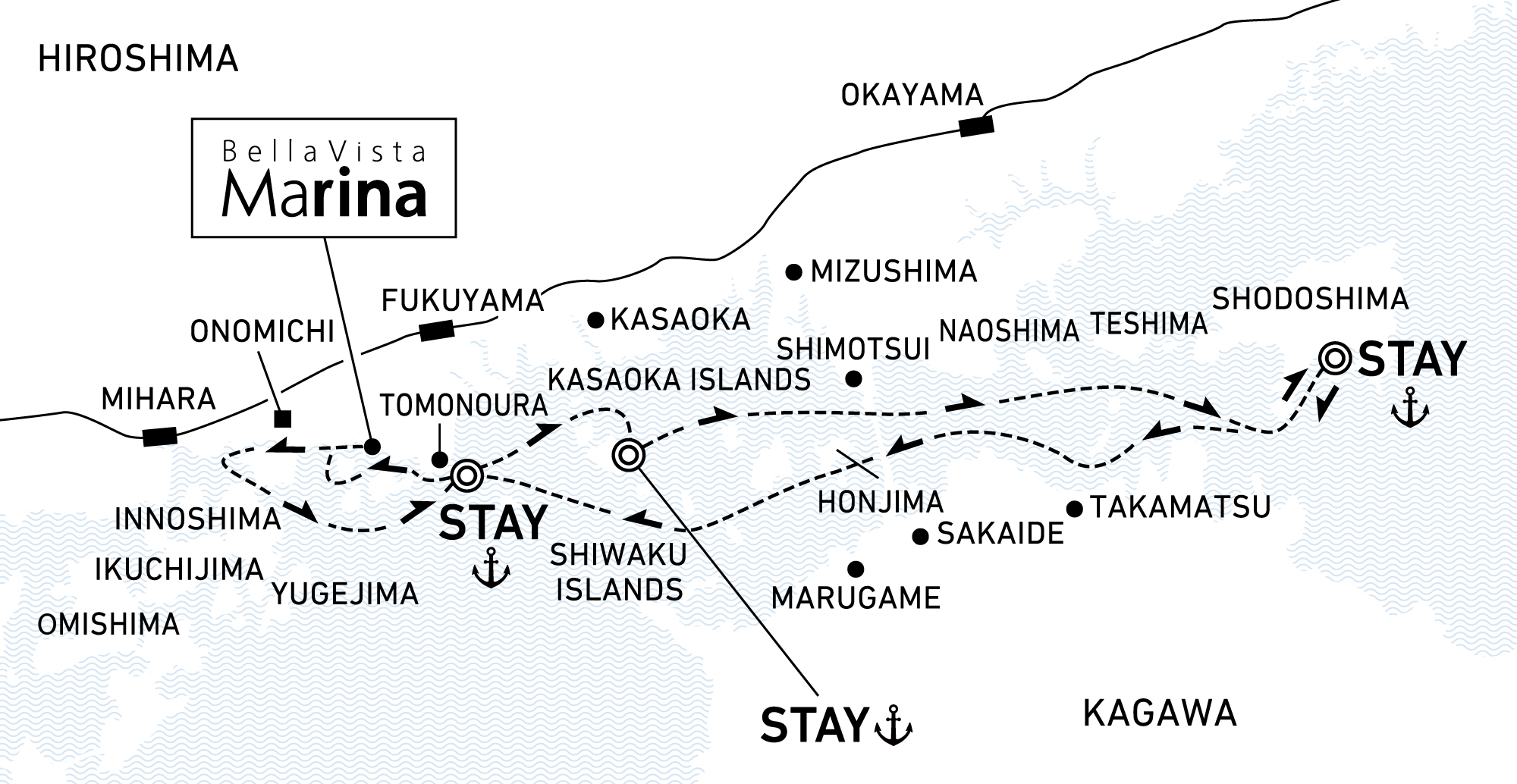 1st Day
4:30 p.m. Departure from Bella Vista Marina
Anchor offshore at Kitagishima, Okayama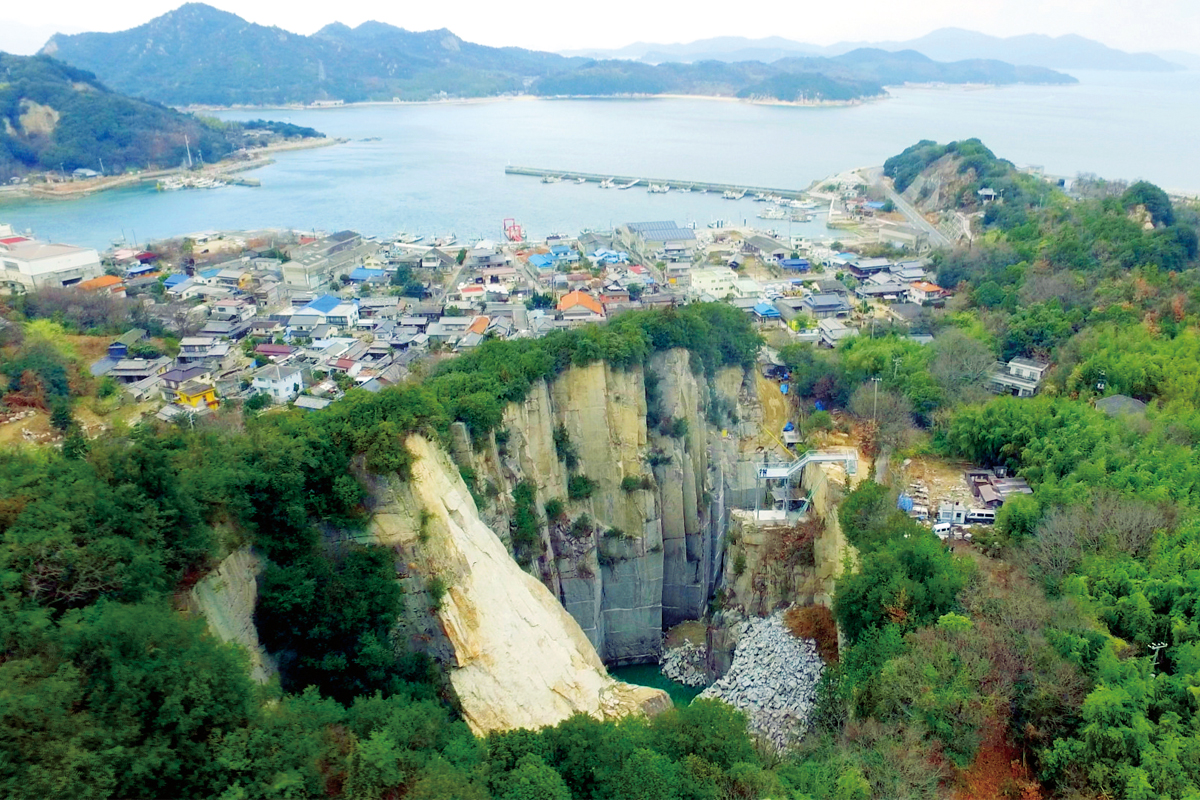 2nd Day
Departure from off the coast of Kitagishima
Anchor offshore at Shodoshima, Kagawa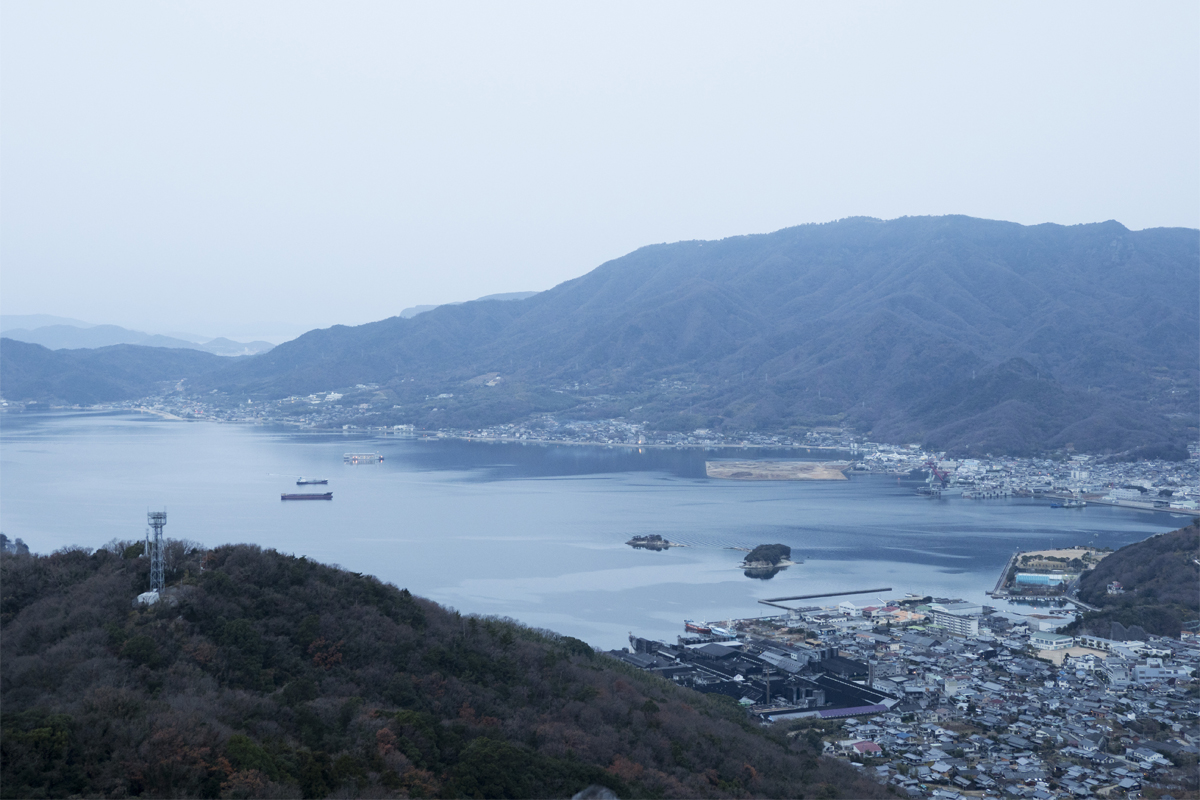 3rd Day
Departure from off the coast of Shodoshima
Anchor offshore at Tomonoura, Hiroshima
4th Day
Departure from off the coast of Tomonoura
11:00 a.m. Arrival at Bella Vista Marina
The content and schedule change depending on the boarding date, and will be announced after getting onboard.
*On both the second and third days, an off-ship excursion is planned for either the morning or afternoon.
*The destinations of off-ship excursions change depending on day of departure. Details will be shared after boarding.
Reservations
Please download the brochure and the price list from here.