Westward
A three-day voyage to discover timeless Setouchi
This 3-day voyage sails west from Onomichi. Departing Bella Vista Marina, guntû navigates through the Onomichi Strait and Ondo Strait on its way to the waters off Miyajima. On the second day, it passes through the string of islands known as the Tobishima Kaido as it returns towards Takehara in Hiroshima. This is a journey to savor the beauty of island-studded seascapes while experiencing the timeless wonders that tie together more than a millennium of Setouchi history.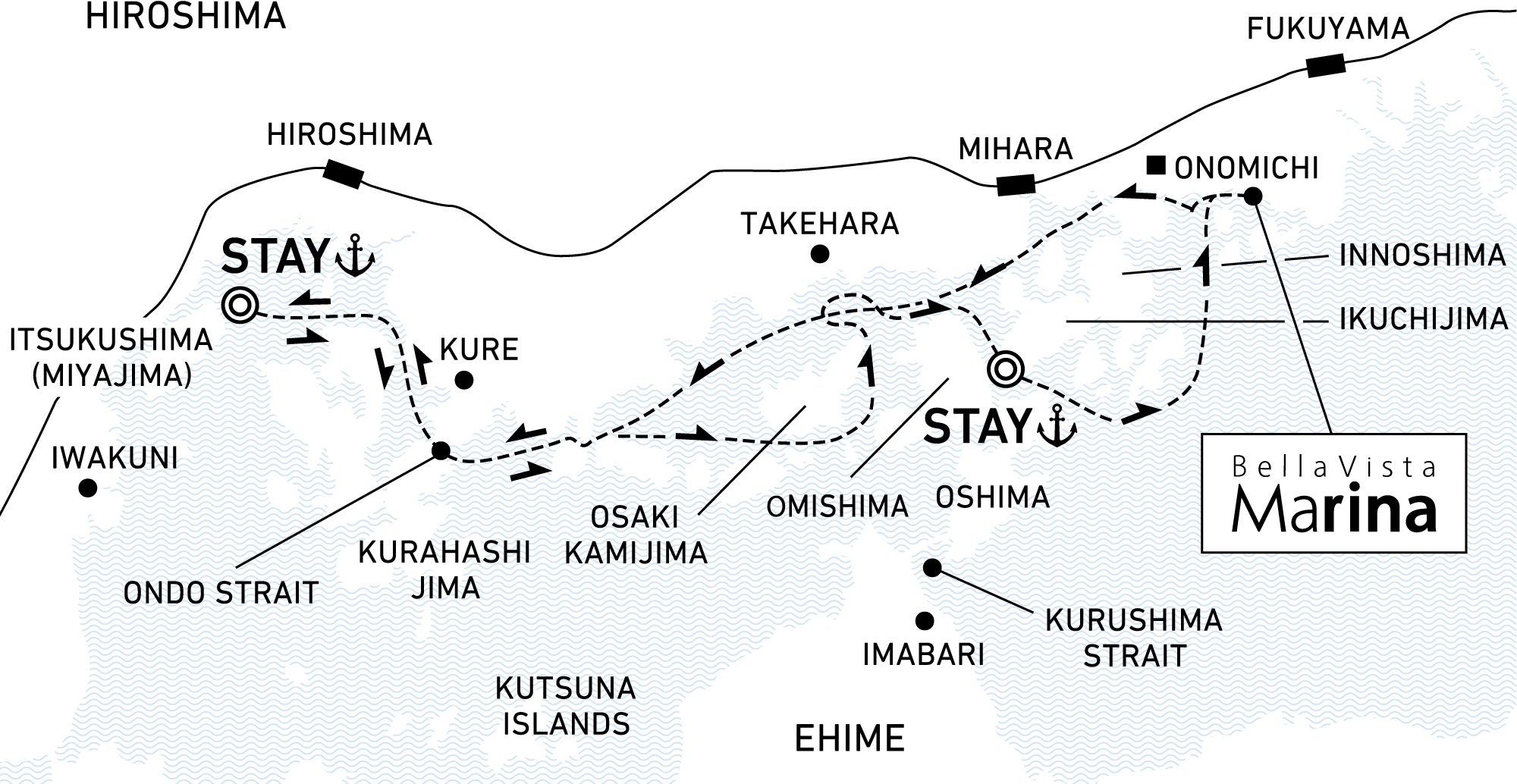 1st Day
4:30 p.m. Departure from Bella Vista Marina
Anchor offshore at Miyajima, Hiroshima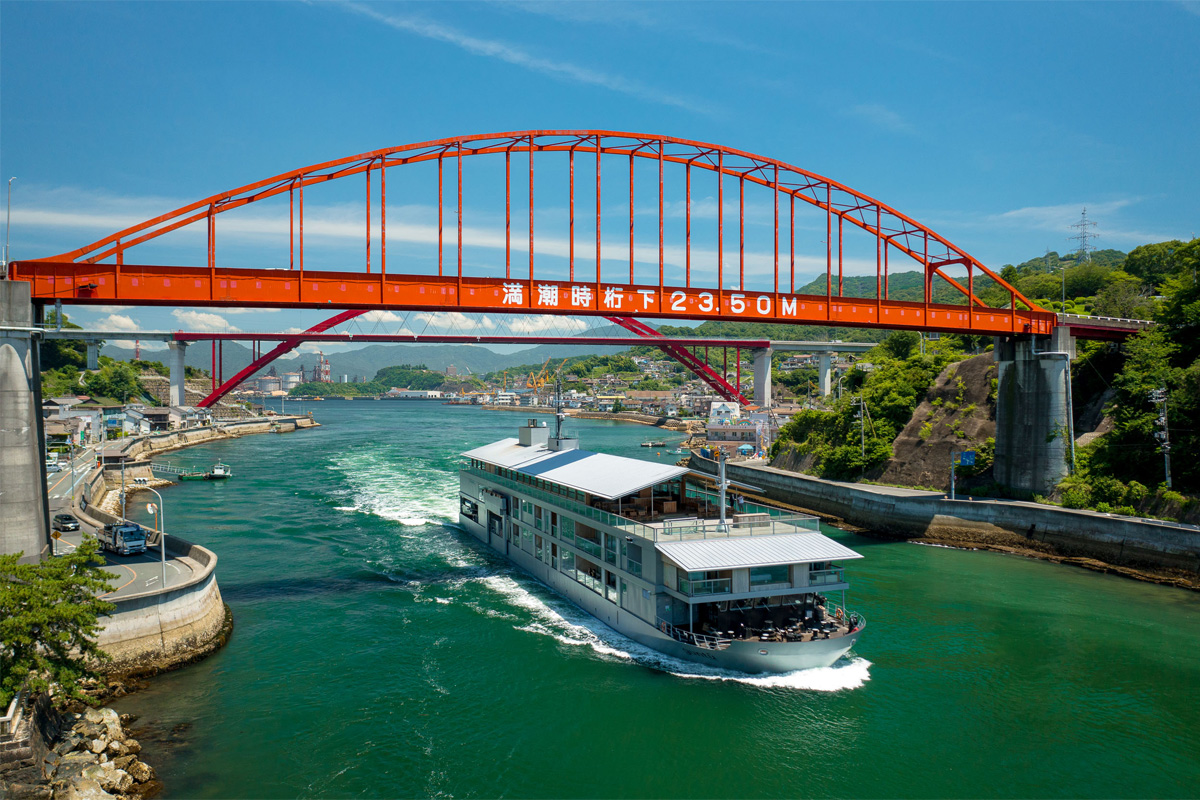 2nd Day
Departure from off the coast of Miyajima
Anchor offshore at Hakatajima, Ehime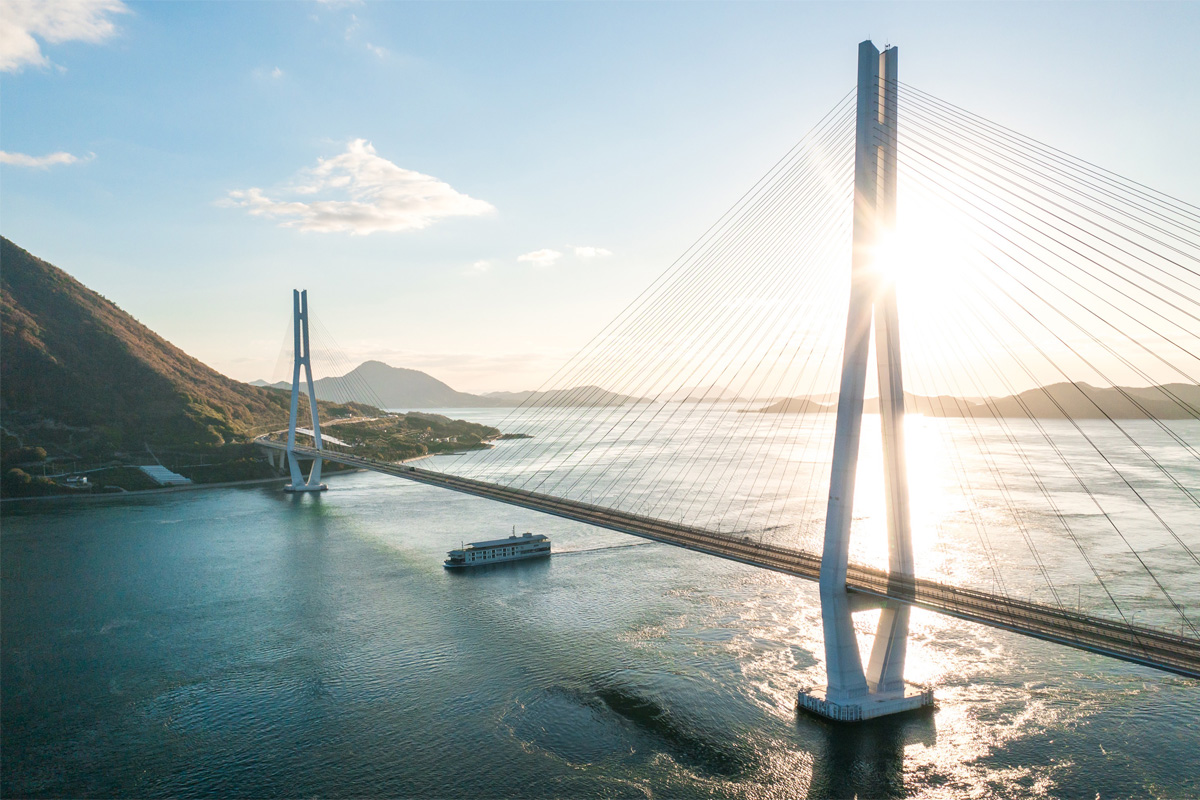 3rd Day
Departure from off the coast of Hakatajima
11:00 a.m. Arrival at Bella Vista Marina
The content and schedule change depending on the boarding date, and will be announced after getting onboard.
*On the second day, an off-ship excursion is planned for either the morning or afternoon.
*The destinations of off-ship excursions change depending on day of departure. Details will be shared after boarding.
Reservations
Please download the brochure and the price list from here.