Central
A three-day voyage to explore old pirate sites and navigate their routes
The Shimanami Kaido bridge network crosses through the Geiyo Islands, where islands frame narrow channels and complex topography has given the area a reputation as one of the most challenging parts of the Seto Inland Sea. This three-day voyage explores the waters of the legendary Murakami pirates, who safeguarded traffic of people and goods through the region.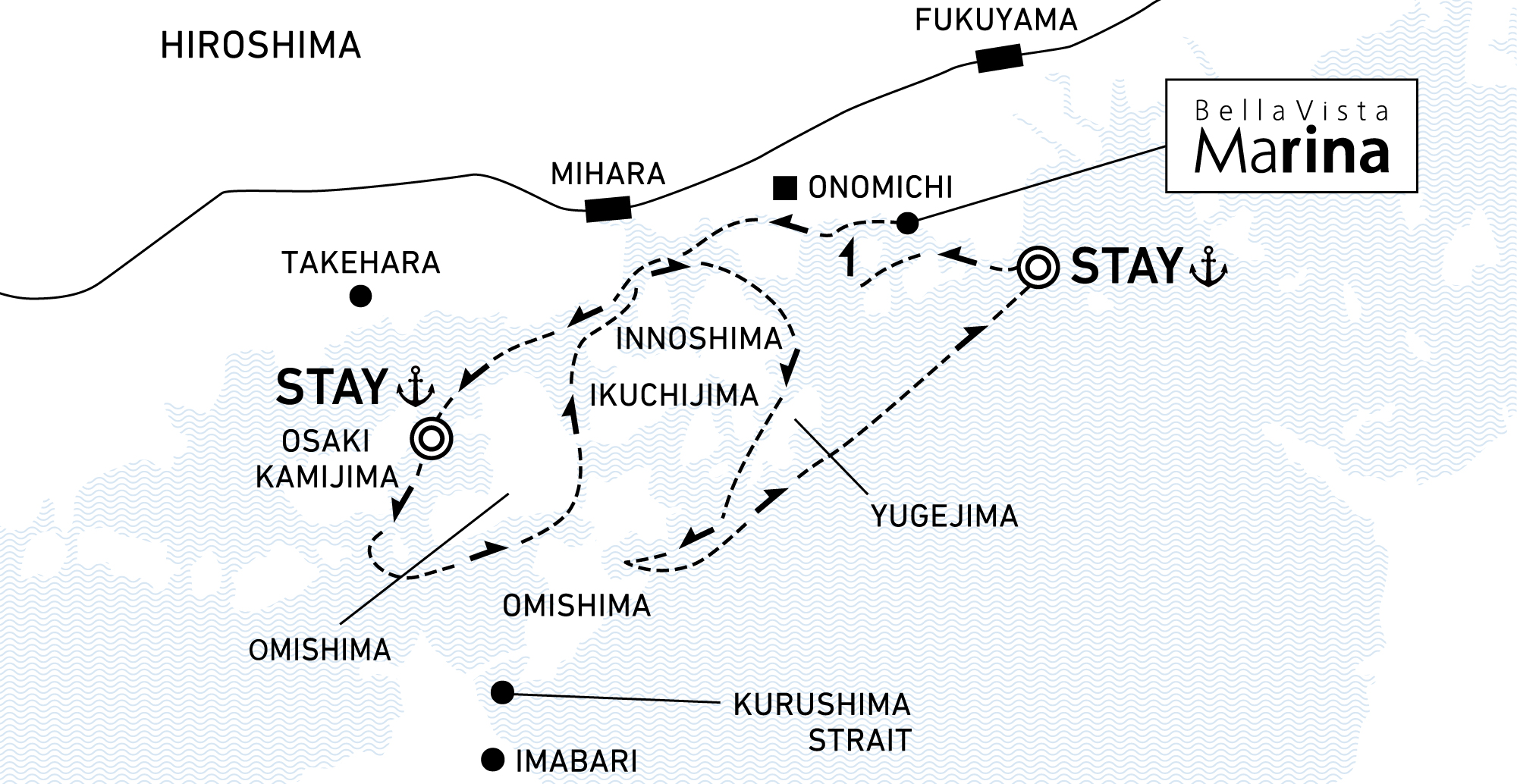 1st Day
4:30 p.m. Departure from Bella Vista Marina
Anchor offshore at Omishima, Ehime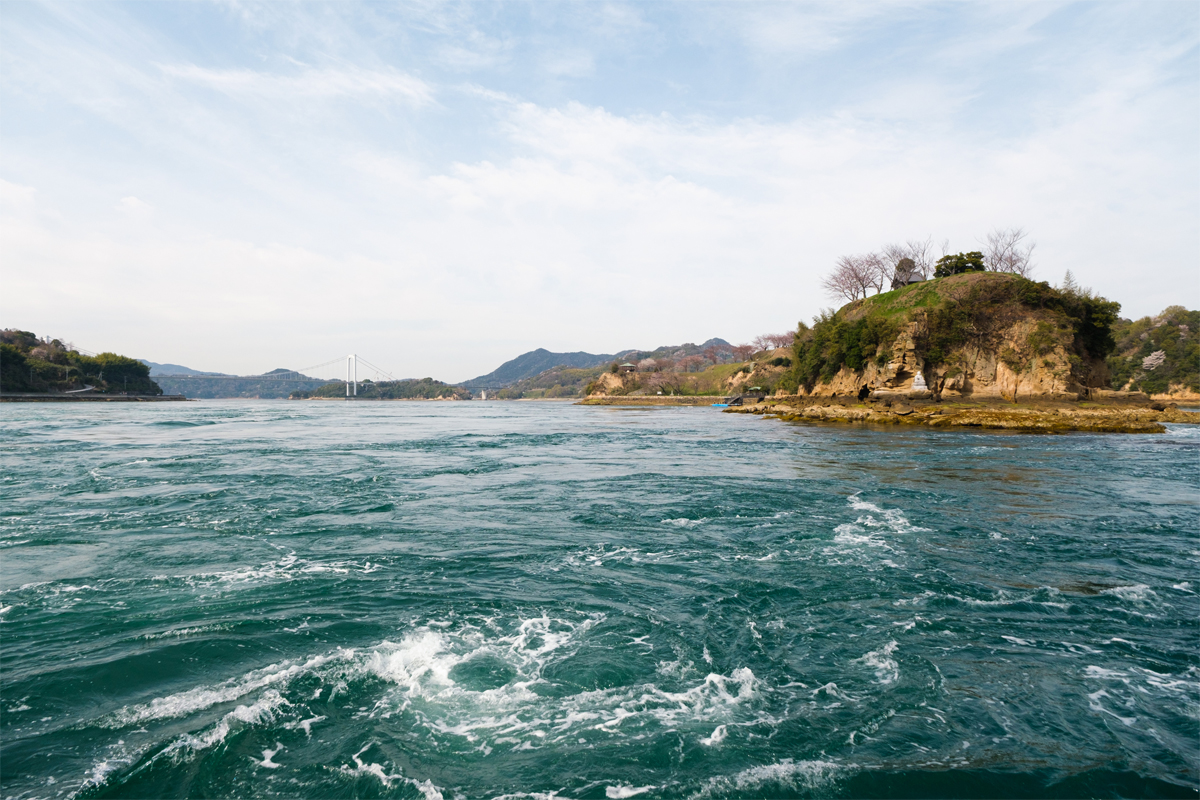 2nd Day
Departure from off the coast Omishima
Anchor offshore at Tomonoura, Hiroshima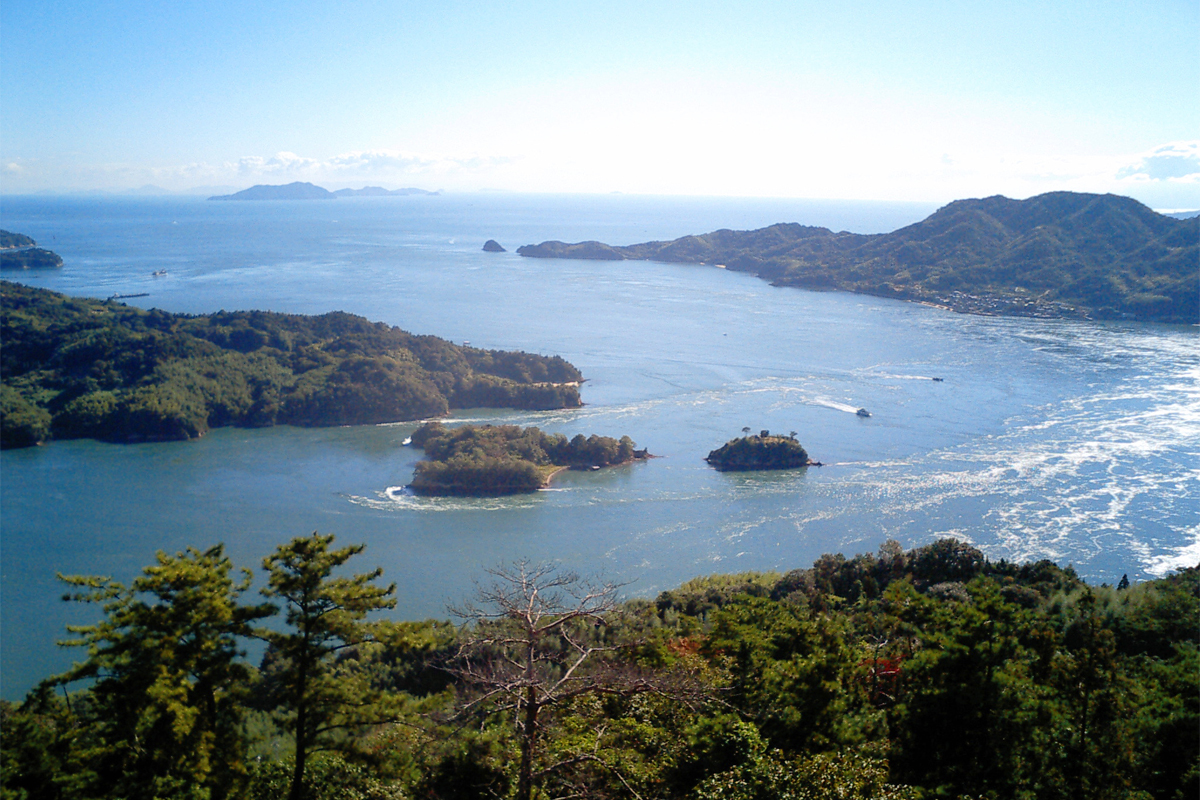 3rd Day
Departure from off the coast of Tomonoura
11:00 a.m. Arrival at Bella Vista Marina
The content and schedule change depending on the boarding date, and will be announced after getting onboard.
*On the second day, an off-ship excursion is planned for either the morning or afternoon.
*The destinations of off-ship excursions change depending on day of departure. Details will be shared after boarding.
Reservations
Please download the brochure and the price list from here.