Central
A three-day voyage to visit old pirates sites and navigate their routes
2 nights / anchor offshore at Omishima and Tomonoura
The Shimanami Kaido crosses over the Geiyo Islands, whose complex topography and proximity make it a challenging area for navigators. This three-day voyage explores history as guntû visits areas connected to the Murakami Suigun pirates, who ensured safe passage, maintained order, and facilitated trade through these waters.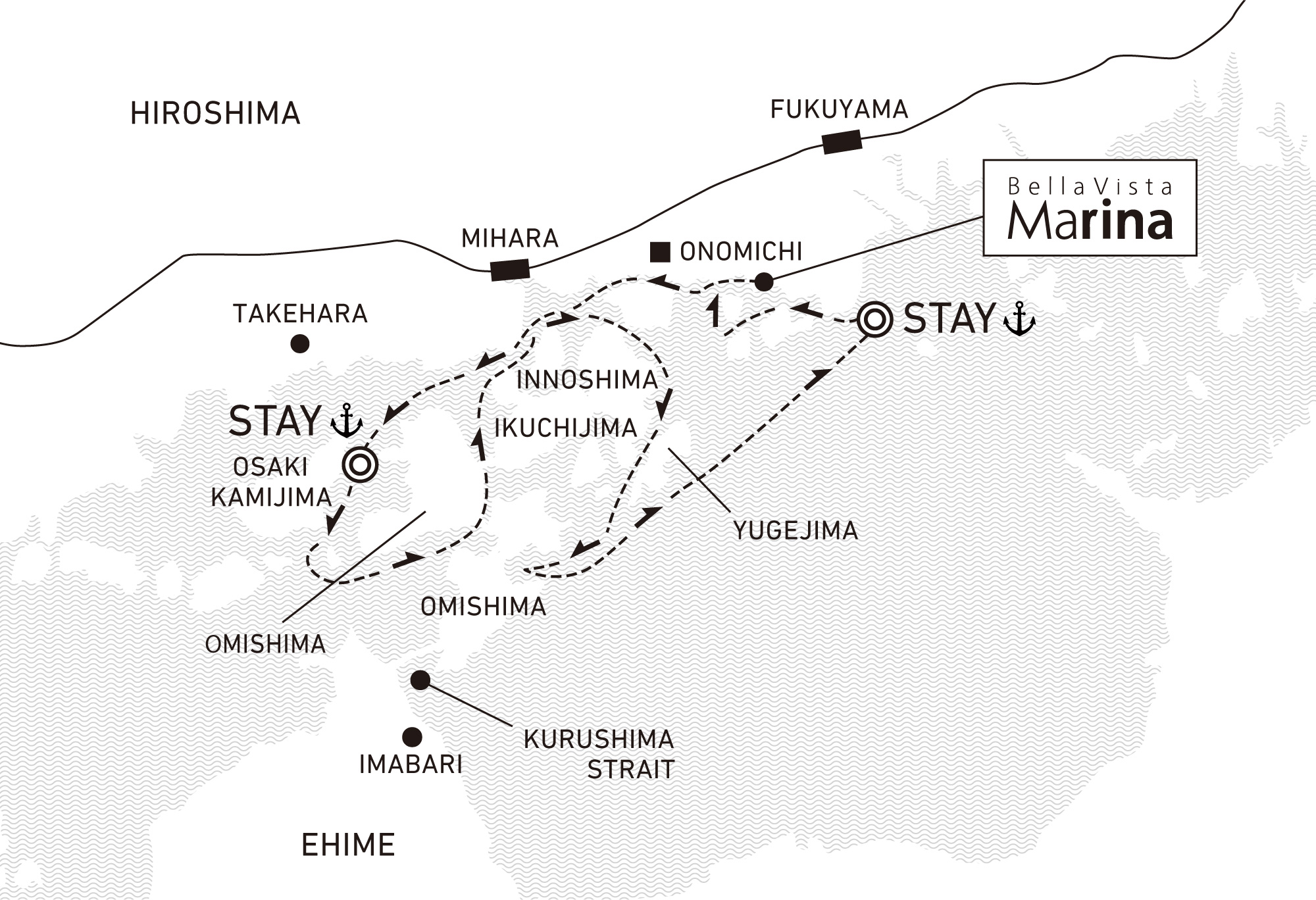 1st Day
4:30 p.m. Departure from Bella Vista Marina
Anchor offshore at Omishima, Ehime
2nd Day
Off-ship Activities
Anchor offshore at Tomonoura, Hiroshima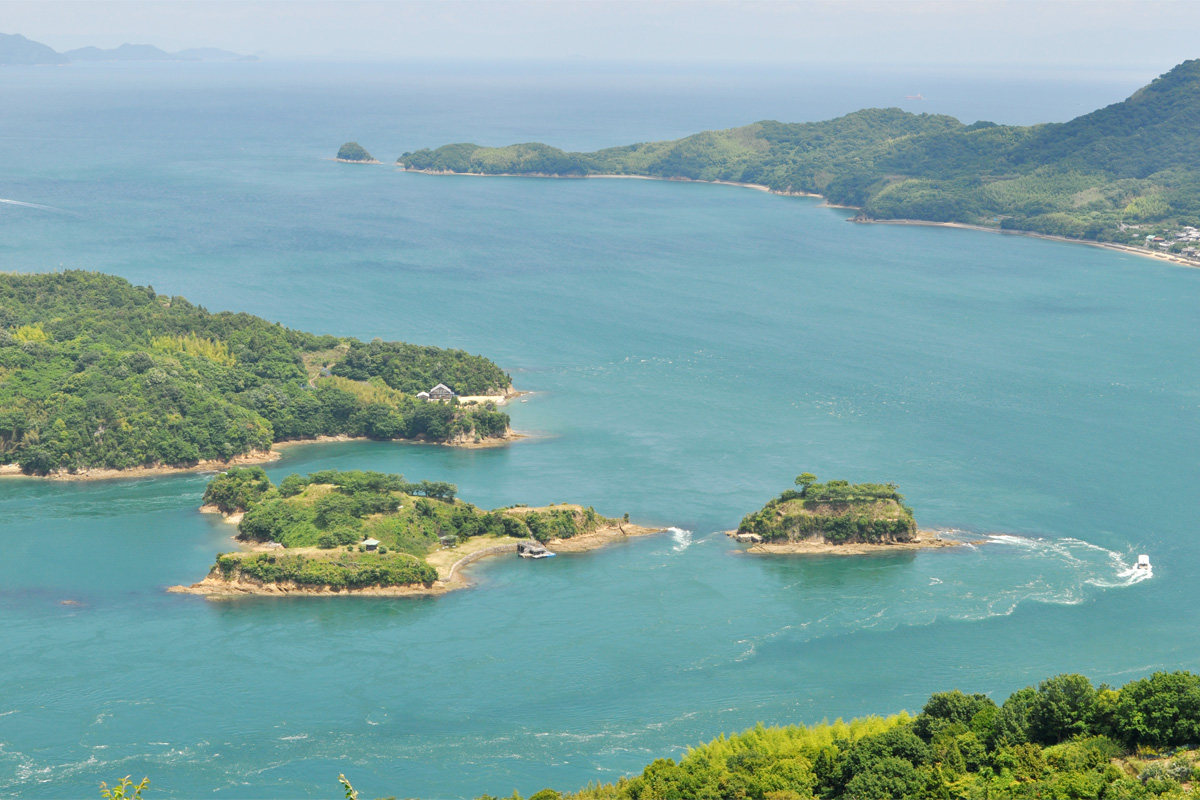 3rd Day
Departure from off the coast of Tomonoura
11:00 a.m. Arrival at Bella Vista Marina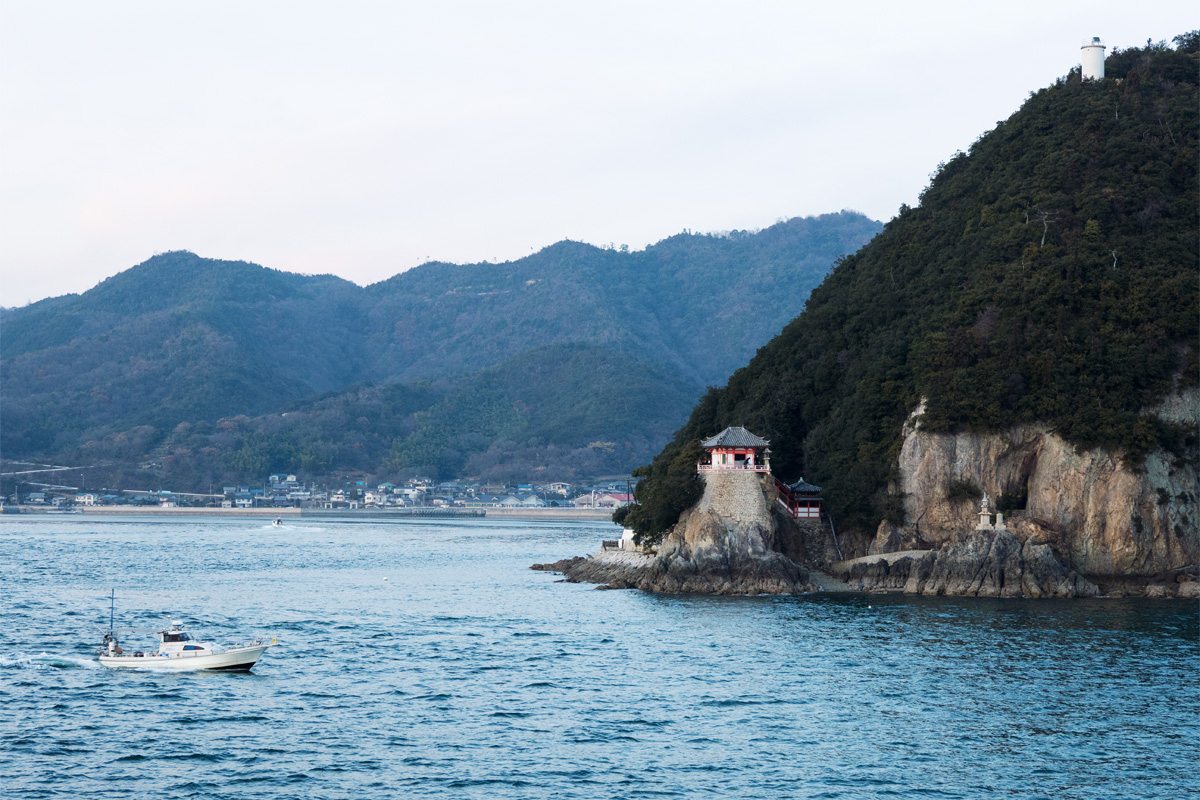 The content and schedule change depending on the boarding date, and will be announced after getting onboard.
Reservations
Please download the brochure and the price list from here.