Westward
A four-day voyage to relax amid World Heritage and timeless island scenery
3 nights / anchor offshore at Miyajima, Kaminoseki and Omishima
Stretching from Onomichi in Hiroshima Prefecture to Kaminoseki in Yamaguchi Prefecture, this 4-day cruise is a chance to enjoy the best of the western Seto Inland Sea. After leaving Bella Vista Marina, pass through the Onomichi Strait, still a busy and important waterway today. Sailing westward, guntû anchors on the first night off the shore of Miyajima. On the second day, the voyage continues to the southwest, through the famed currents of the Obatake Strait, and offers a glimpse of quiet island life. The third day's route passes through the Kutsuna Islands and Kurushima Strait before arriving at Omishima, an island of deities. This route allows you to enjoy Setouchi's timeless scenery and the beauty of its countless islands.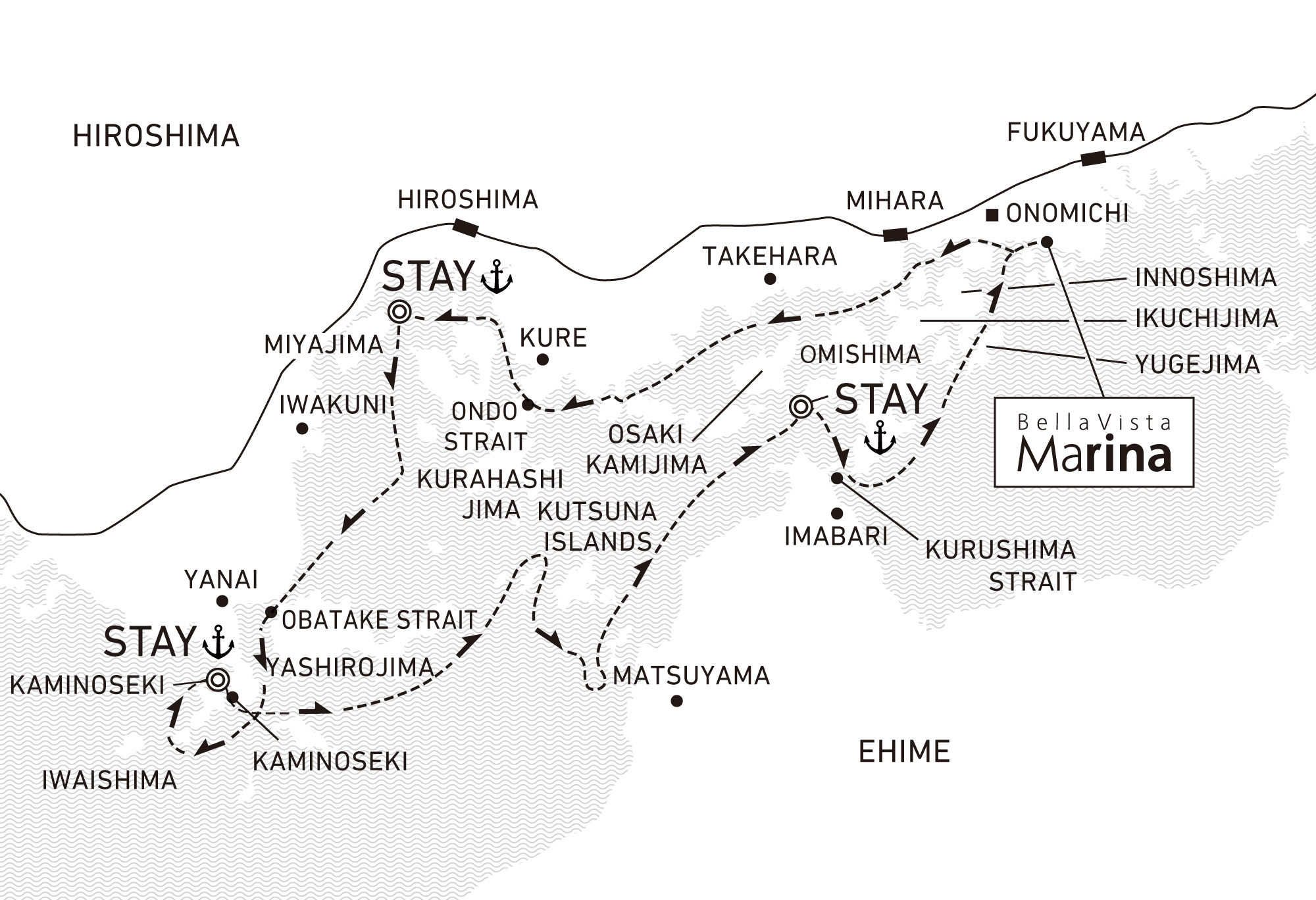 1st Day
4:30 p.m. Departure from Bella Vista Marina
Anchor offshore at Miyajima, Hiroshima
2nd Day
Off-ship Activities
Departure from off the coast of Miyajima
Anchor offshore at Kaminoseki, Yamaguchi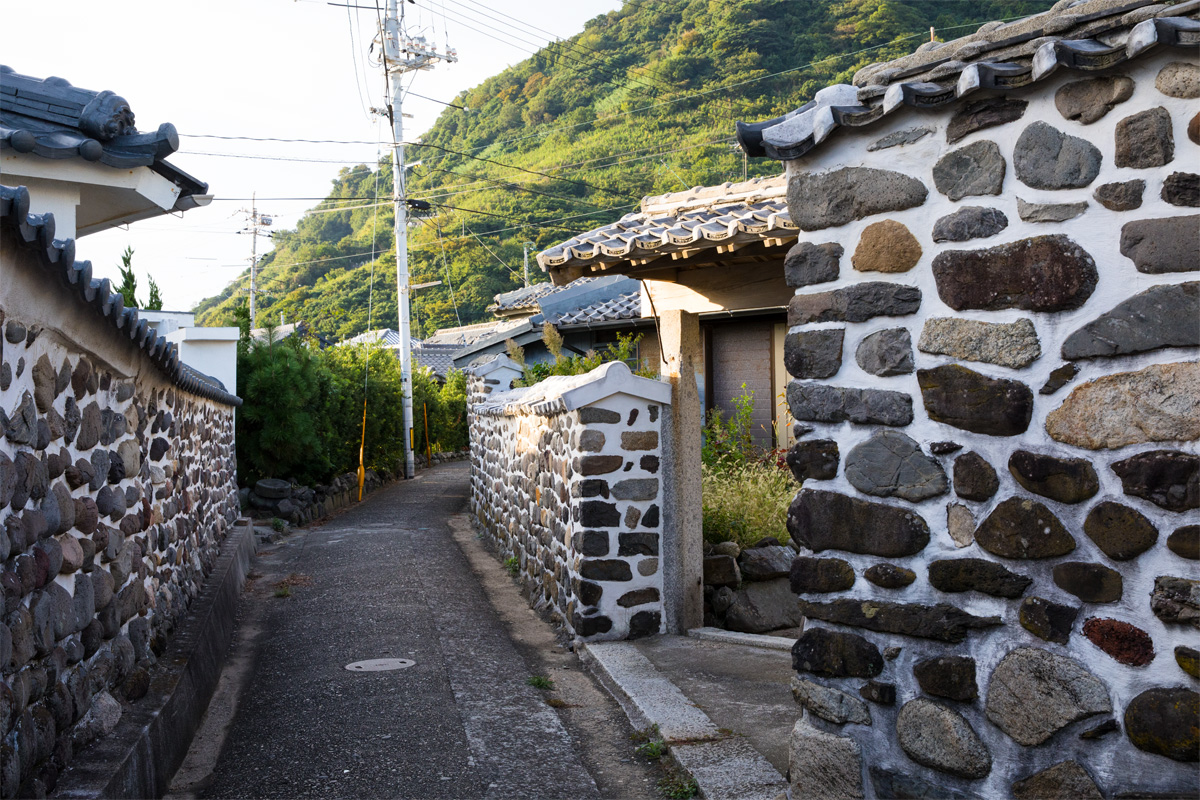 3rd Day
Departure from off the coast of Kaminoseki
Anchor offshore at Omishima, Ehime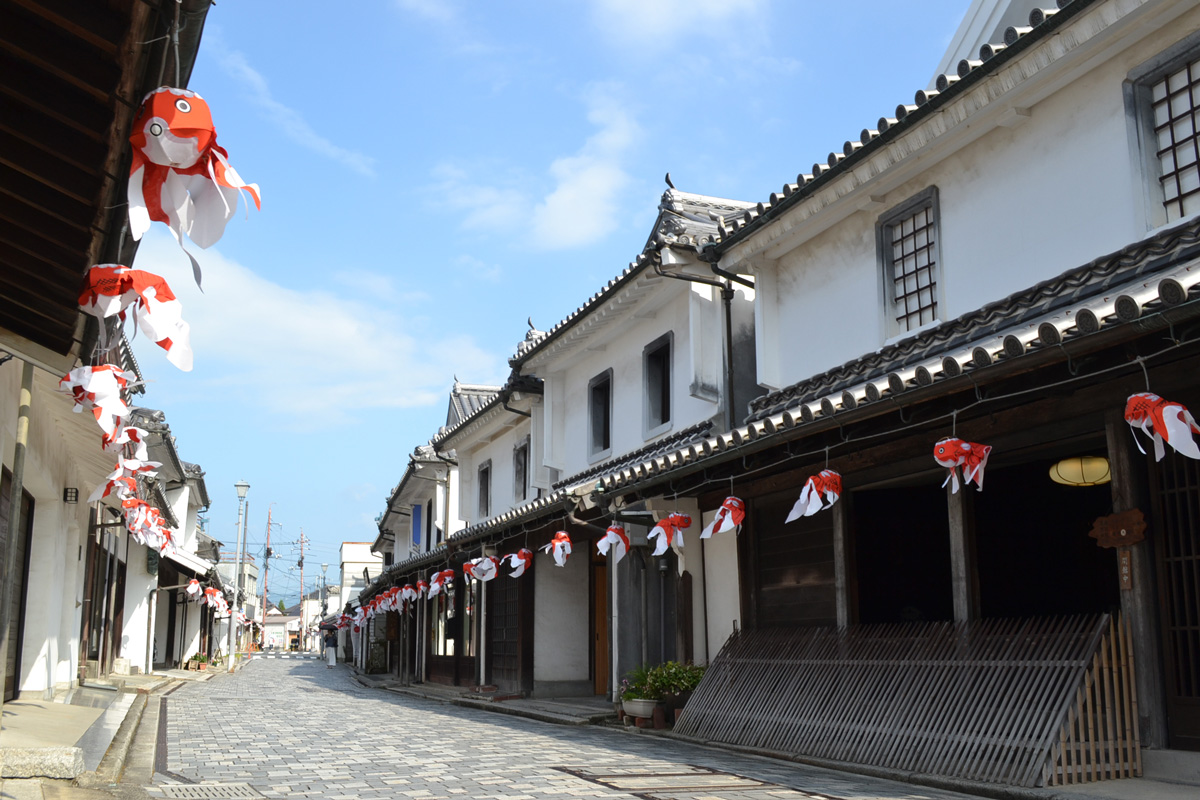 4th Day
Departure from off the coast of Omishima
11:00 a.m. Arrival at Bella Vista Marina
The content and schedule change depending on the boarding date, and will be announced after getting onboard.
Reservations
Please download the brochure and the price list from here.