Drifting
A four-day voyage to savor the essence of Setouchi drifting
3 nights / anchor offshore at Hakatajima, Takuma Bay and Omishima
Enjoy the ever-changing colors of the sky and sea and the elegant profiles of islands from every part of the ship. This route di ers from others in not setting an advance schedule for o -ship activities, instead curating a journey to encounter special delights on each particular day. This four-day itinerary was created as a one-of-a-kind journey that distills the essence of guntû's style of drifting across Setouchi.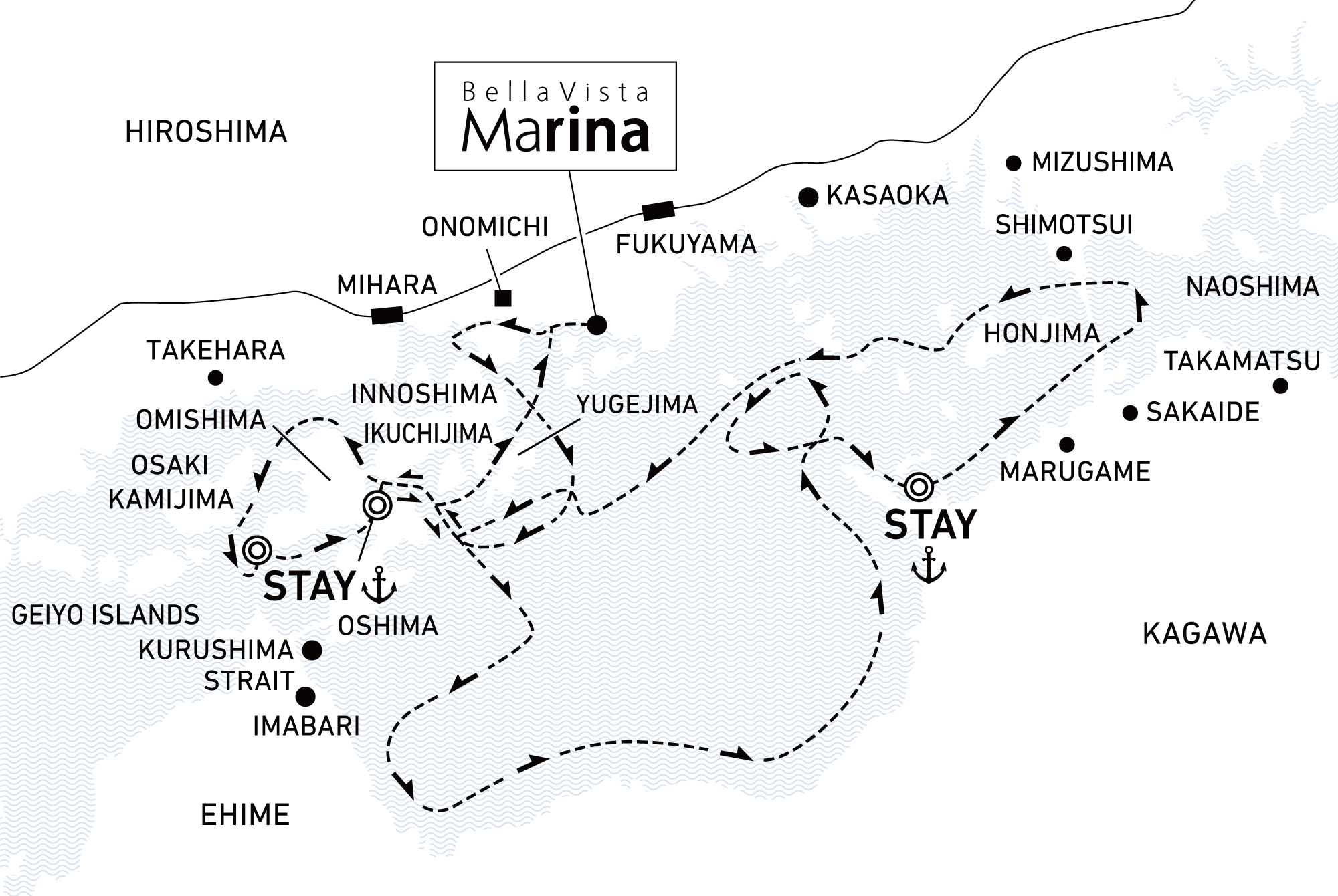 1st Day
4:30 p.m. Departure from Bella Vista Marina
Anchor offshore at Hakatajima, Ehime
2nd Day
Departure from off the coast of Hakatajima
Anchor at Takuma Bay, Kagawa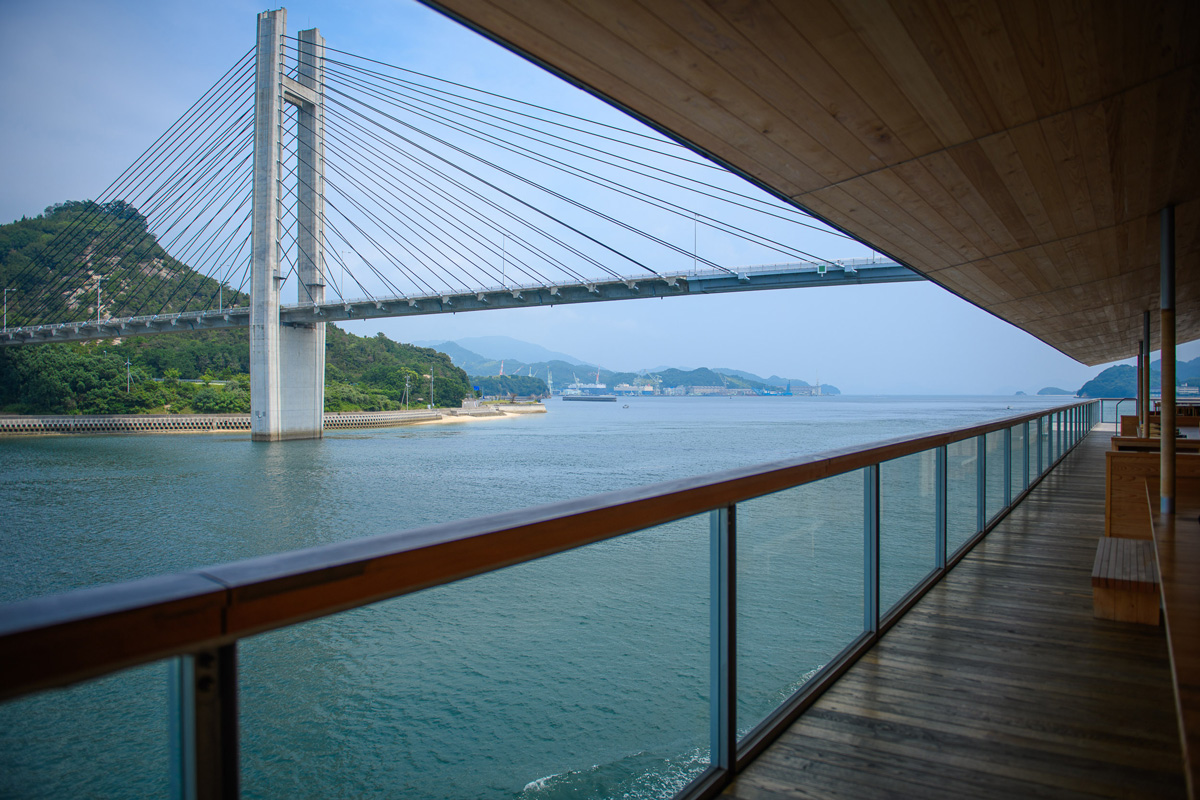 3rd Day
Departure from Takuma Bay
Anchor offshore at Omishima, Ehime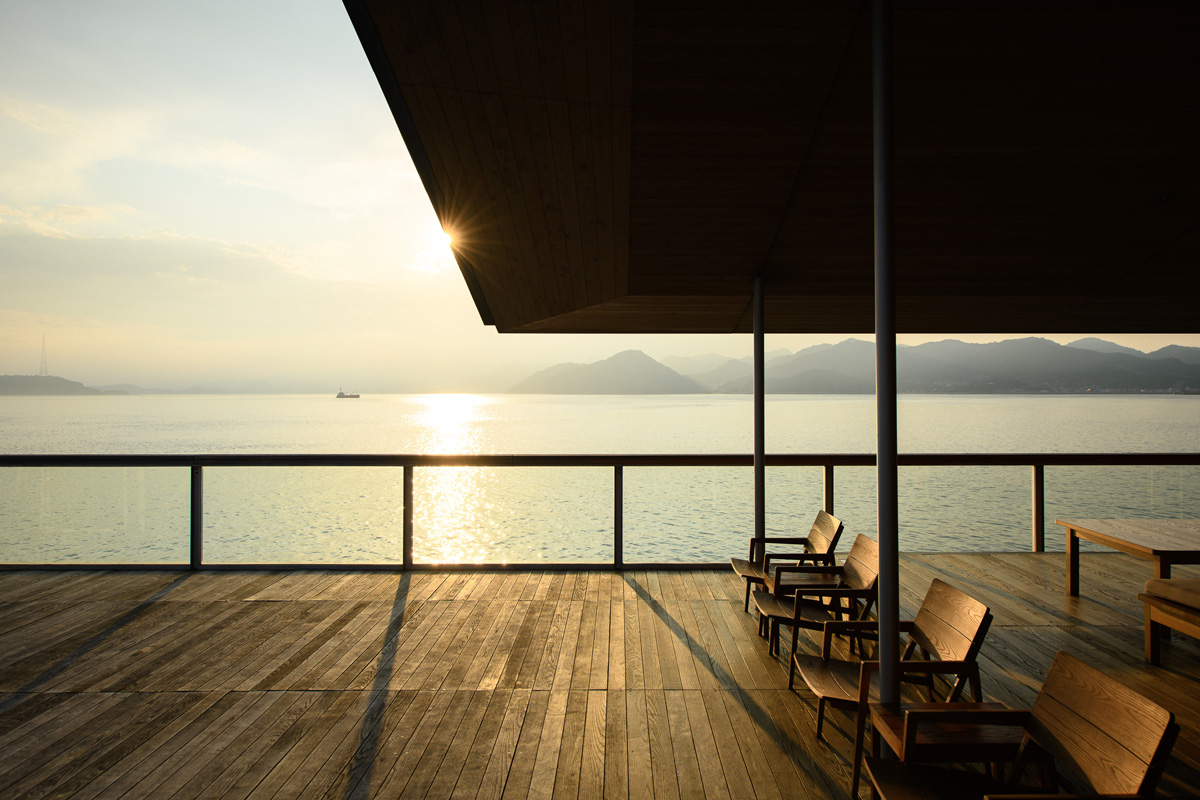 4th Day
Departure from off the coast of Omishima
11:00 a.m. Arrival at Bella Vista Marina
The content and schedule change depending on the boarding date, and will be announced after getting onboard.
Reservations
Please download the brochure and the price list from here.