Drifting
A three-day voyage to delight in Setouchi drifting
2 nights / anchor offshore at Miyajima and Omishima
Guntû weaves slowly between islands as it navigates through narrow straits. Unlike other routes, this voyage does not feature any off-ship activities, but we will invite you to enjoy scenic highlights at the right moments. The essence of guntû has been distilled into a voyage unlike any other.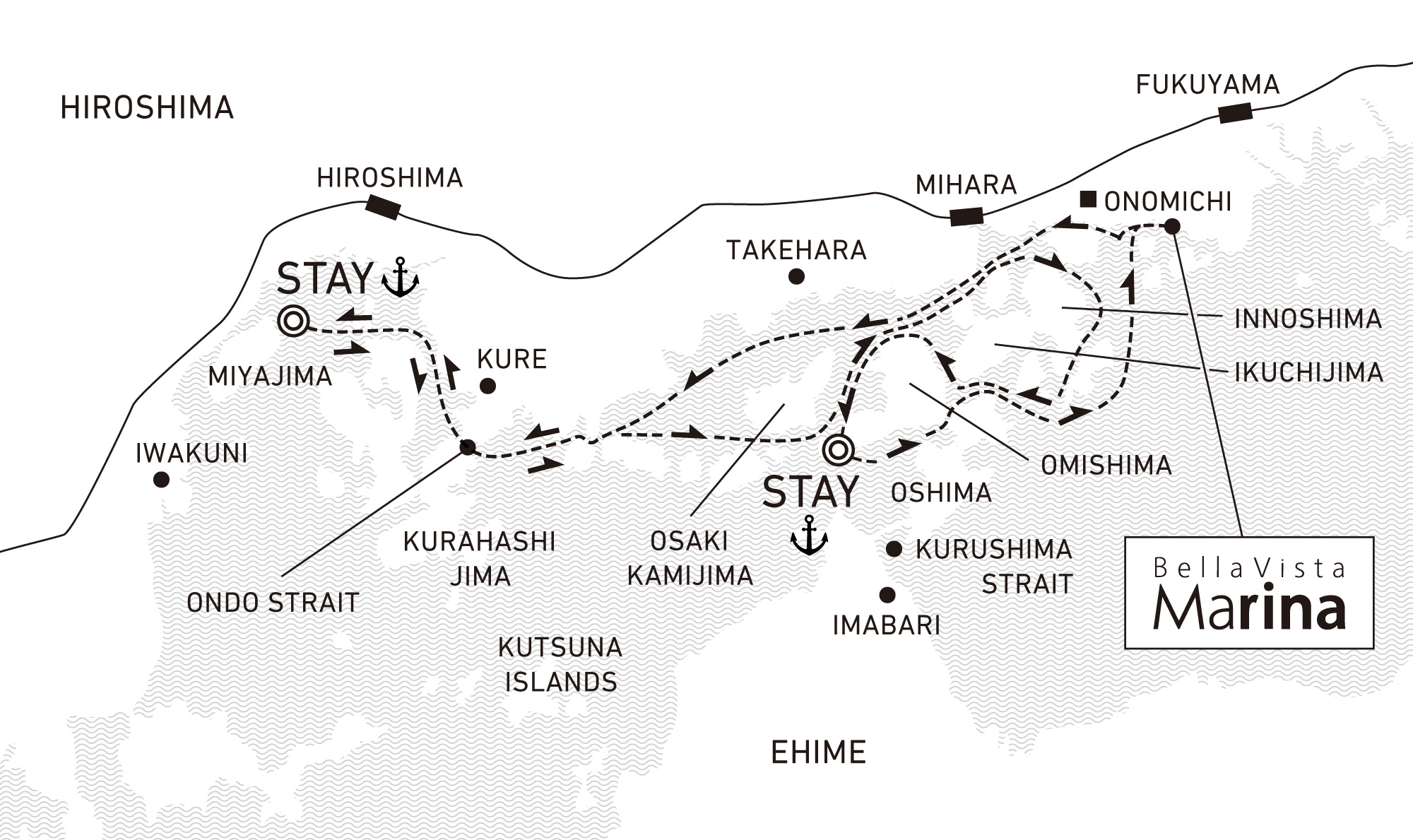 1st Day
4:30 p.m. Departure from Bella Vista Marina
Anchor offshore at Miyajima, Hiroshima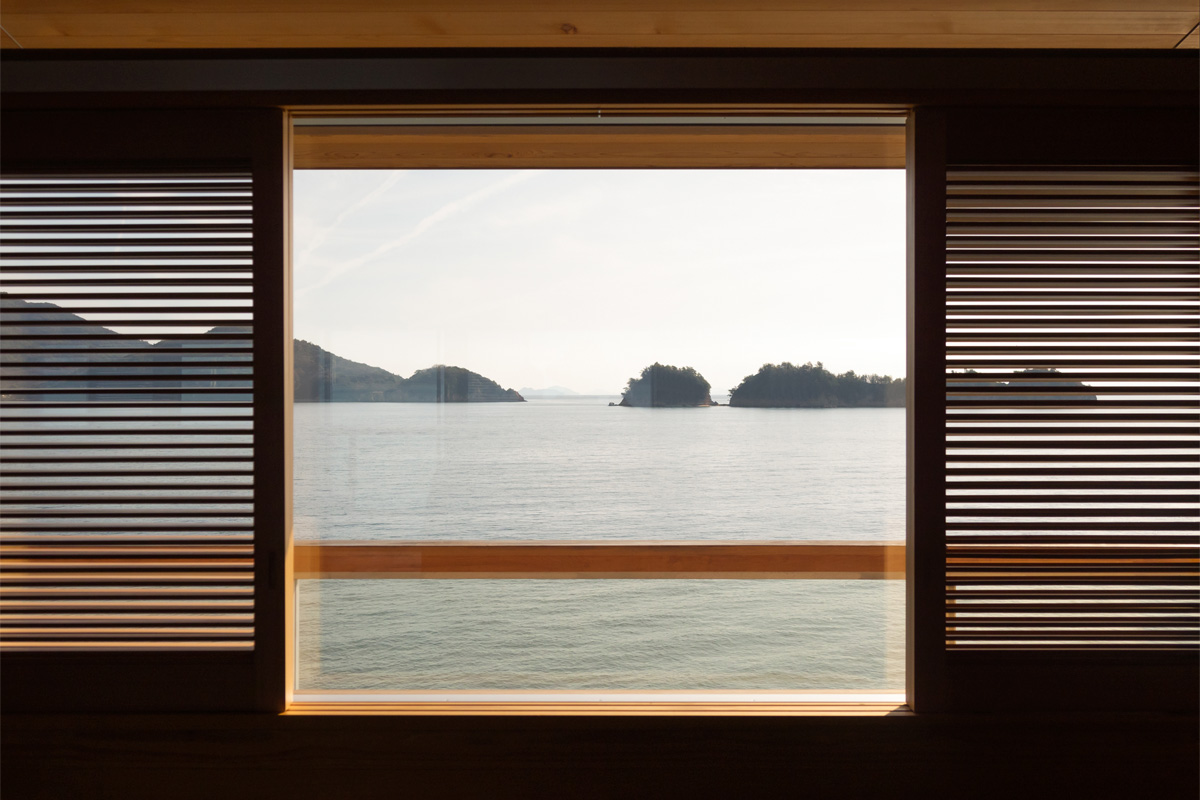 2nd Day
Departure from off the coast of Miyajima
Anchor offshore at Omishima, Ehime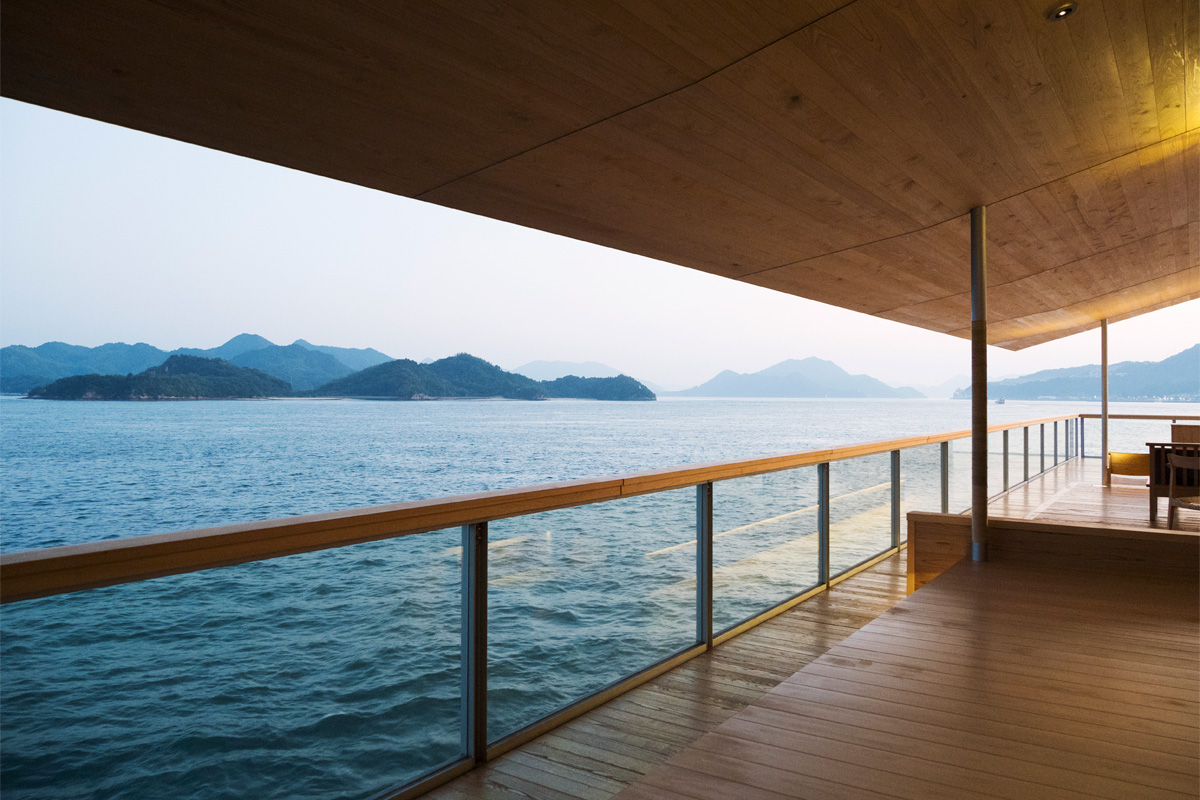 3rd Day
Departure from off the coast of Omishima
11:00 a.m. Arrival at Bella Vista Marina
The content and schedule change depending on the boarding date, and will be announced after getting onboard.
Reservations
Please download the brochure and the price list from here.