Eastward
A four-day voyage to enjoy Setouchi art island-hopping
Naoshima was once known as a desolate island whose trees were killed by the gases emitted from its copper refinery. Since 1985, the island has been reimagined as a cultural village with a concept of rethinking human life amid the melding of nature, history, and contemporary art. Beginning in 1992 with the Benesse House Museum, and followed by the Art House Project, the Chichu Art Museum, and other facilities, Naoshima has been transformed into an international art destination now at the center of more than ten art islands. This route offers the chance to appreciate Setouchi art with two days of hopping between art islands on guntû's speed boats.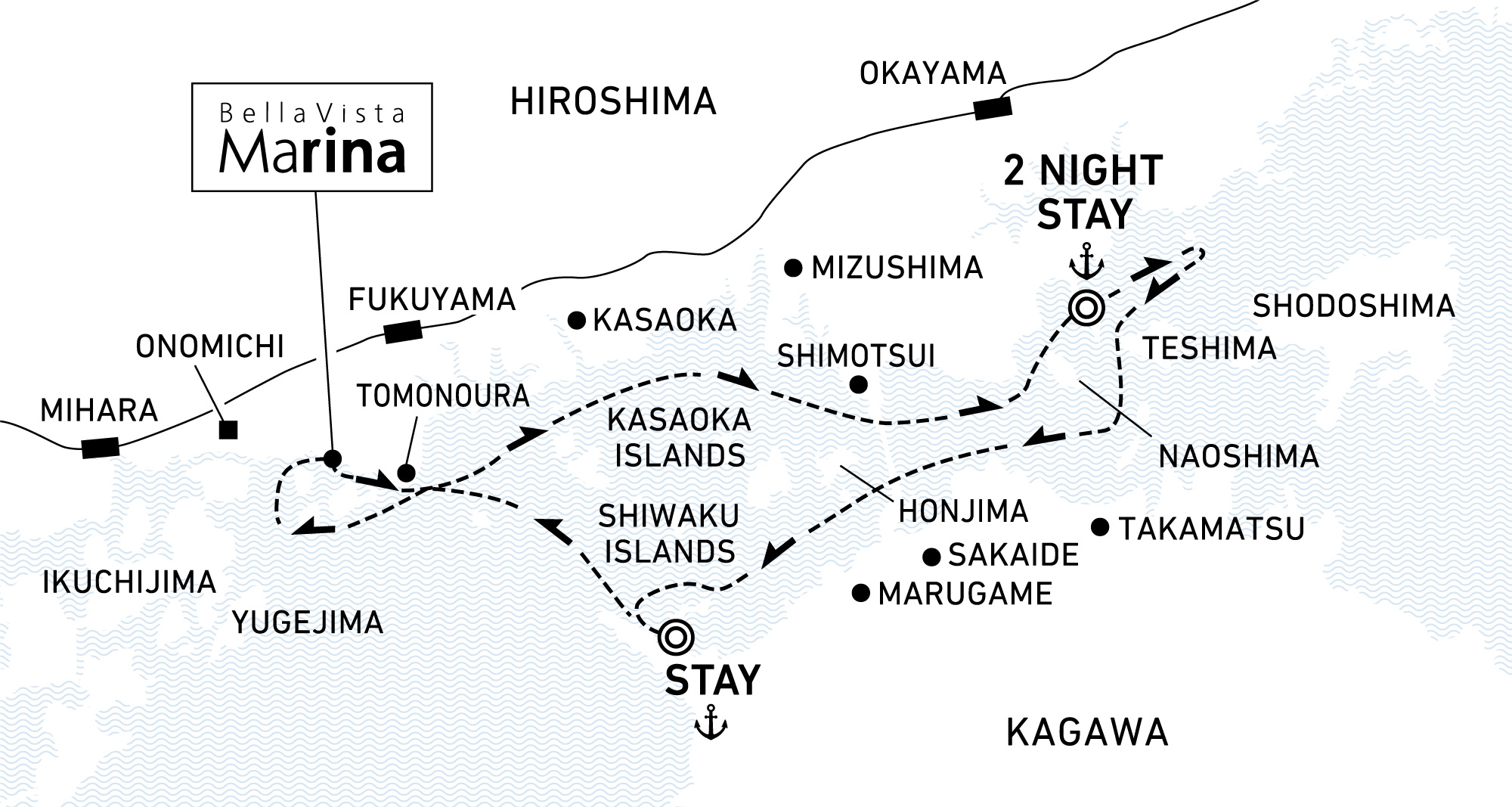 1st Day
Departure from Bella Vista Marina
Anchor offshore at Tamano, Okayama
2nd Day
Anchor offshore at Tamano, Okayama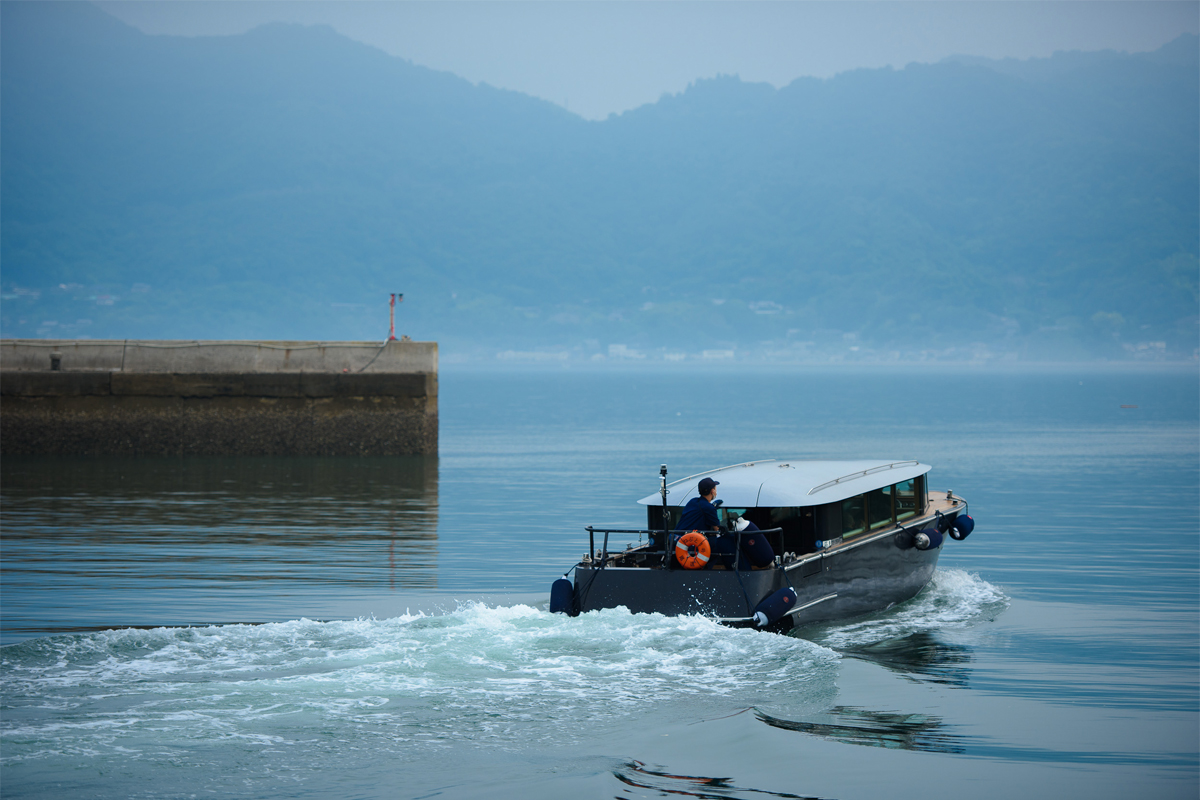 3rd Day
Departure from off the coast of Tamano
Anchor offshore at Takuma Bay, Kagawa
4th Day
Departure from off the coast of Takuma Bay
Arrival at Bella Vista Marina
The content and schedule change depending on the boarding date, and will be announced after getting onboard.
*On both the second and third days, off-ship activities are planned for the morning and afternoon.
Reservations
Please download the brochure and the price list from here.