Eastward
A four-day voyage to enjoy Setouchi art island-hopping
3 nights / anchor offshore at Tamano, Tamano and Tomonoura (For 2021)
This new route gives passengers two days to fully explore world-famous art islands. After leaving Bella Vista Marina, pass beneath the Great Seto Bridge at night before anchoring off the coast of Tamano, Okayama. On the second and third days, hop between art islands such as Naoshima and Teshima using guntû's speedboats. Efforts to reimagine Naoshima as a cultural village where nature, history, and contemporary art intersect began in 1985, leading to the opening of art museums including the Benesse House in 1992, the Art House Project in 1998, and the Chichu Art Museum in 2004, transforming the island into an international art destination. The Setouchi Triennale, staged across numerous islands throughout the region, has been held four times since 2010.
*Contents are subject to change without prior notice depending on the reservation date, weather and sea conditions on the day.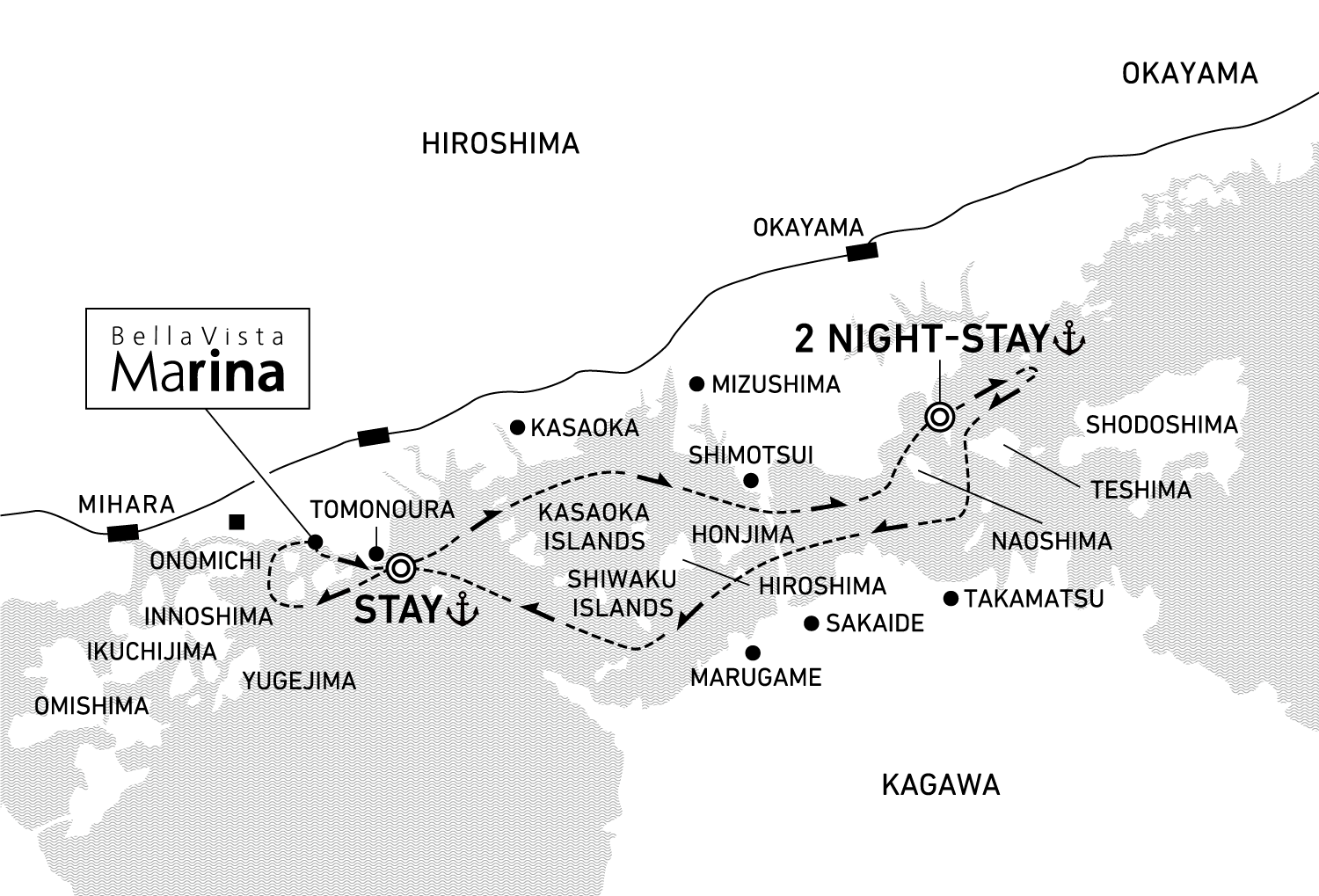 1st Day
4:30 p.m. Departure from Bella Vista Marina
Mizushima industrial complex
Anchor offshore at Tamano, Okayama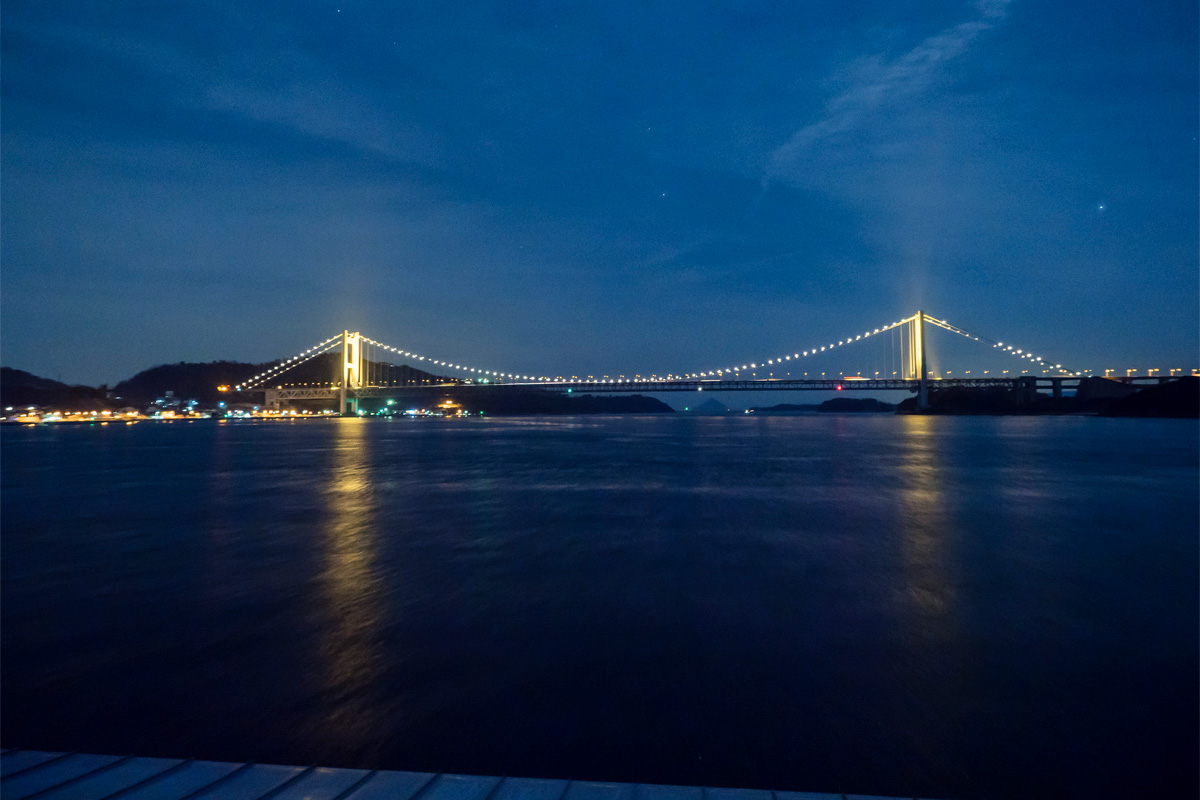 2nd Day
Setouchi Art Island Hopping
Anchor offshore at Tamano, Okayama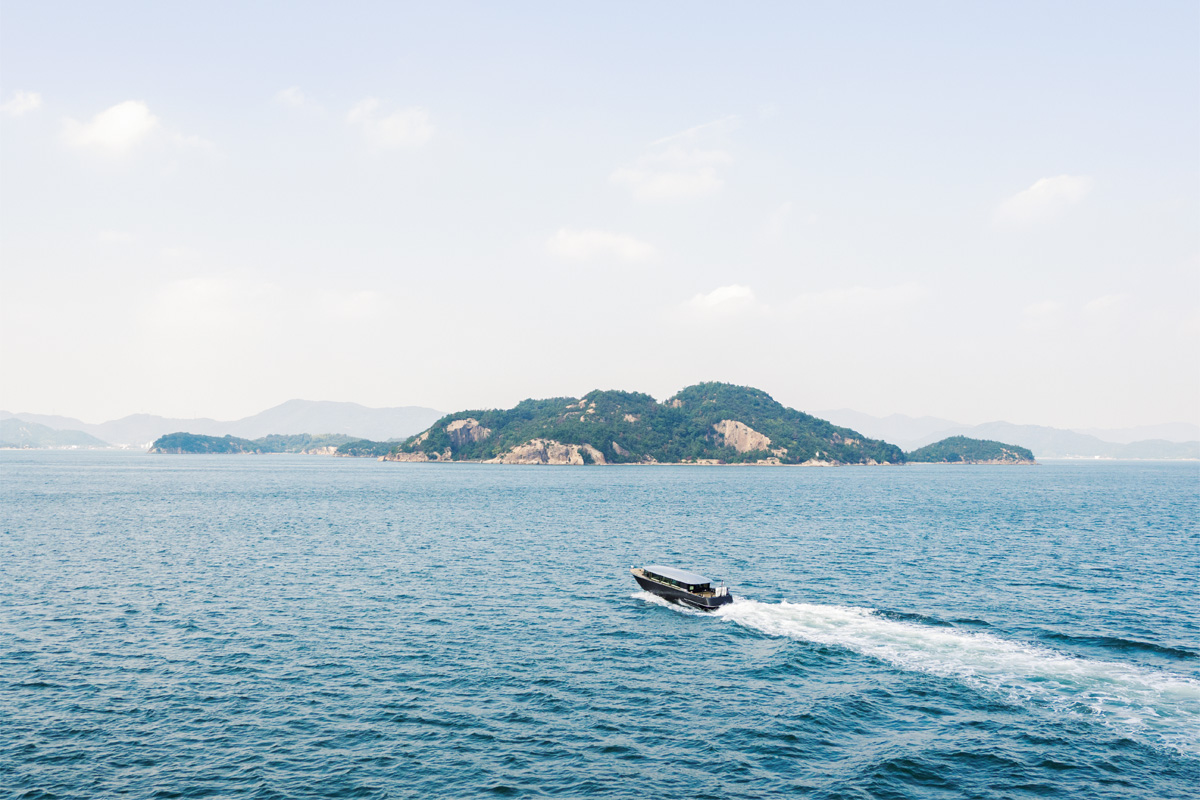 3rd Day
Setouchi Art Island Hopping
Anchor offshore at Tomonoura, Hiroshima
4th Day
Departure from off the coast of Tomonoura
11:00 a.m. Arrival at Bella Vista Marina
The content and schedule change depending on the boarding date, and will be announced after getting onboard.
Reservations
Please download the brochure and the price list from here.