Westward
A three-day voyage through western Setouchi to experience the history and spirituality of local islands
2 nights / anchor offshore at Miyajima and Omishima
On the first day, travel under the Shimanami Kaido, and pass through the narrow straits between islands known as "Seto" that gave the sea its name. Anchor near Miyajima and head ashore early the next morning to visit Itsukushima Shrine, a UNESCO World Heritage Site. People have worshipped the entire island of Miyajima since ancient times, and the shrine was first established in 593. In the afternoon, cruise to the southeast and visit Kashima, the southernmost island of Hiroshima, where a beautiful landscape of terraced fields climbs almost to the top of the hills. Anchor alongside Omishima as dusk descends.
*Contents are subject to change without prior notice depending on the reservation date, the weather and sea conditions on the day.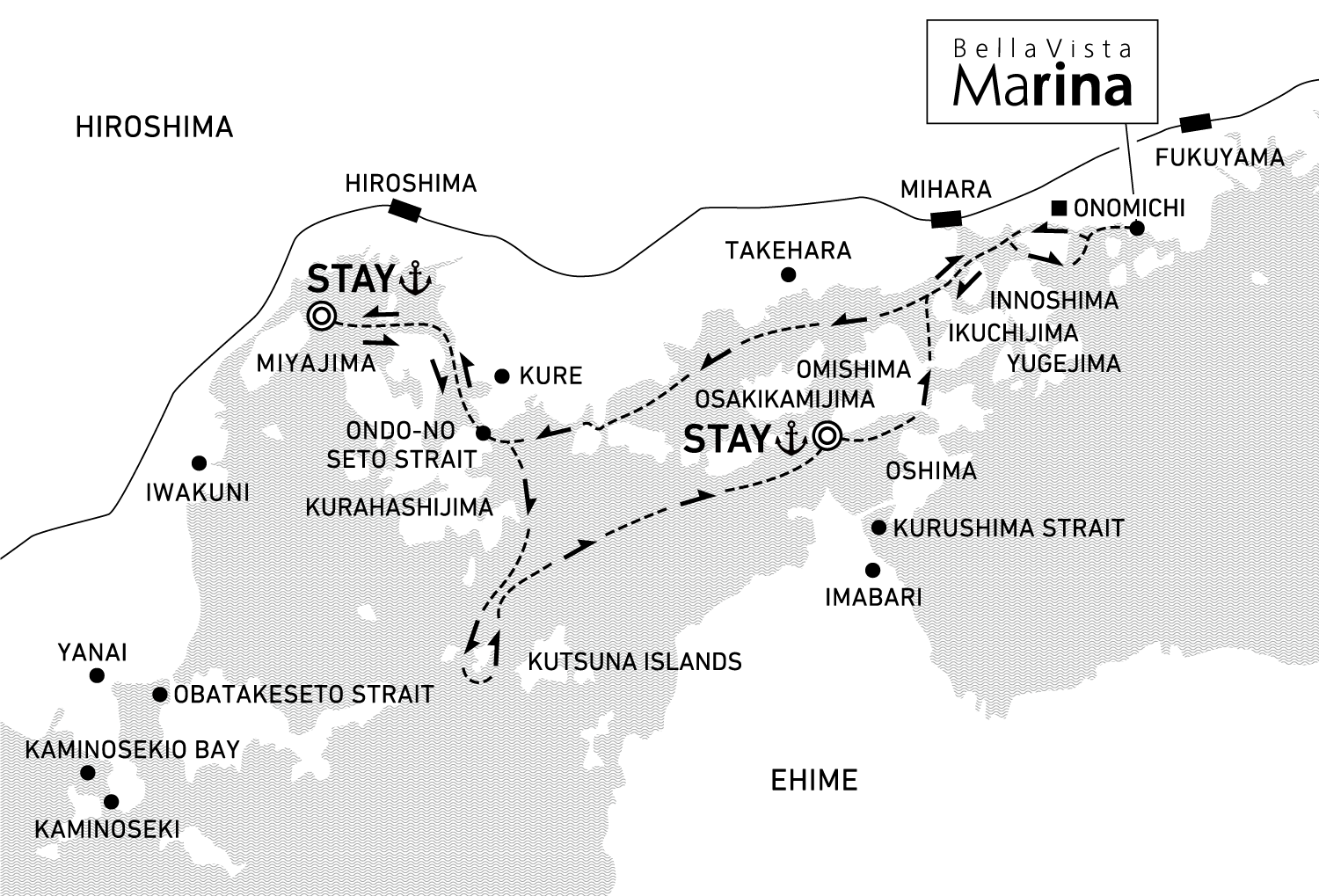 1st Day
4:30 p.m. Departure from Bella Vista Marina
Octopus purchase offshore at Mihara
Anchor offshore at Miyajima, Hiroshima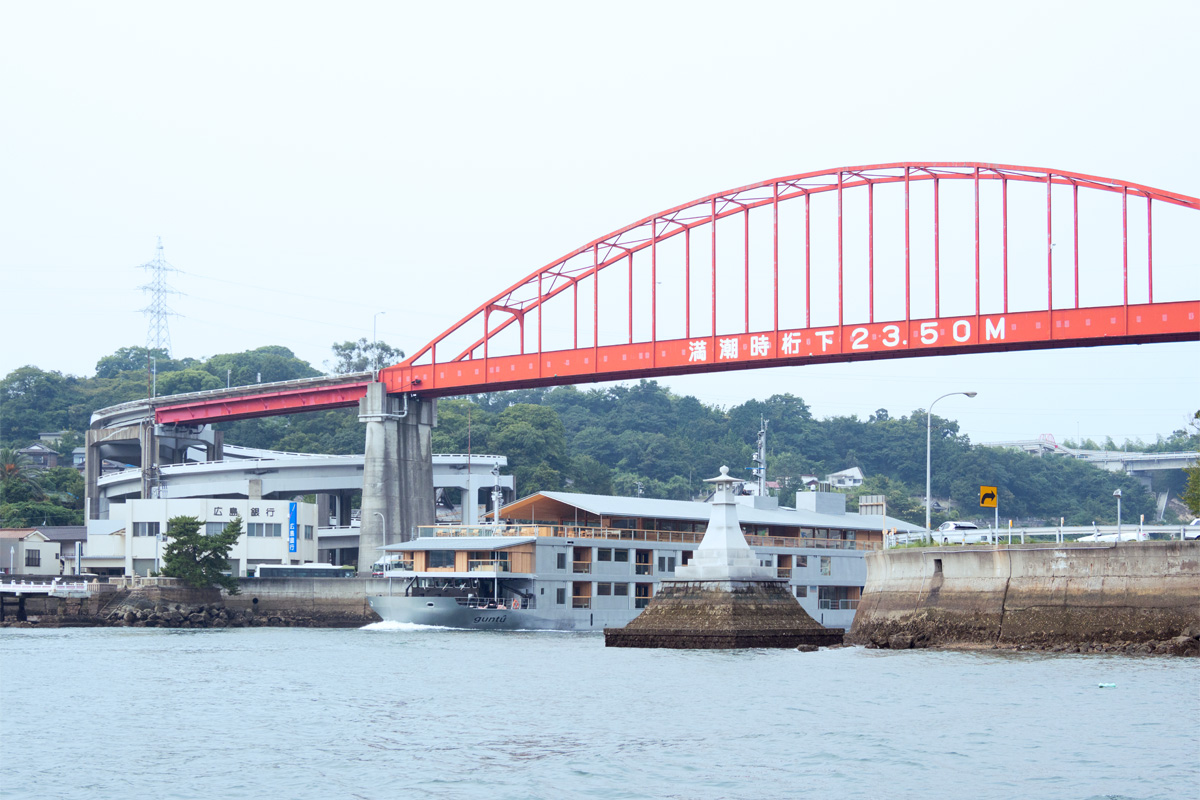 2nd Day
Morning walk at Miyajima
Departure from off the coast of Miyajima
Anchor offshore at Omishima, Ehime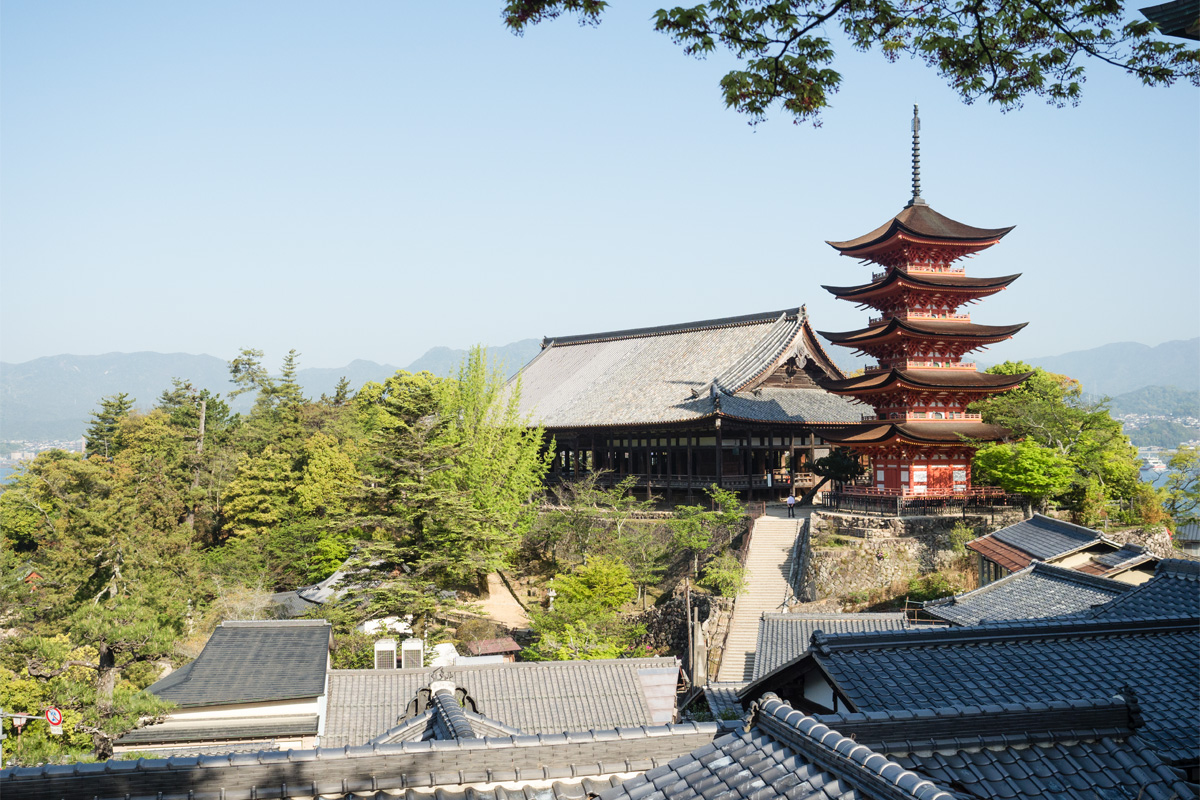 3rd Day
Departure from off the coast of Omishima
11:00 a.m. Arrival at Bella Vista Marina
The content and schedule change depending on the boarding date, and will be announced after getting onboard.
Reservations
Please download the brochure and the price list from here.