Central
A three-day voyage through central Setouchi to enjoy the dynamic currents and scenery of the Inland Sea
2 nights / anchor offshore at Omishima and Takuma Bay
This new central route offers an experience of the history and nature of both western and eastern Setouchi, roaming between Omishima in Ehime in the west and the Shiwaku Islands in the east. After departing from Bella Vista Marina, sail between the islands of the Shimanami Kaido and drop anchor alongside Omishima. The next morning, go ashore to wander around Kurushima, an island surrounded by the rapid currents of the Kurushima Strait. In the afternoon go east to Mitoyo, Kagawa to enjoy the spectacular scenery of Setouchi, from atop the 352-meter Mt. Shiude, which rises from a peninsula surrounded by the sea, and at Chichibugahama Beach, where the water reflects the sky like a mirror. On the third day, pass through the Shiwaku Islands to the northwest on the way back to Bella Vista Marina.
*Contents are subject to change without prior notice depending on the reservation date, weather and sea conditions on the day.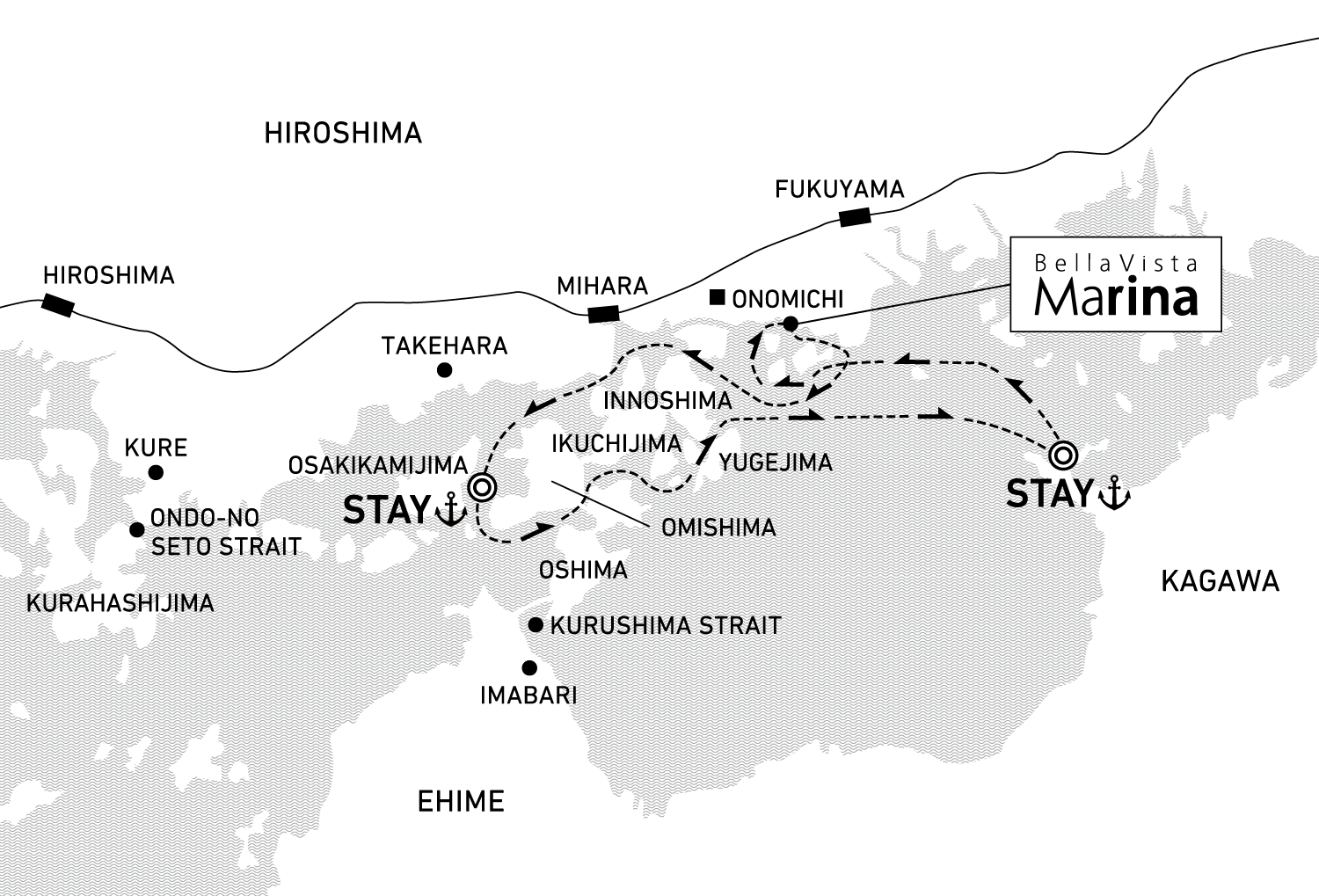 1st Day
4:30 p.m. Departure from Bella Vista Marina
Anchor offshore at Omishima, Ehime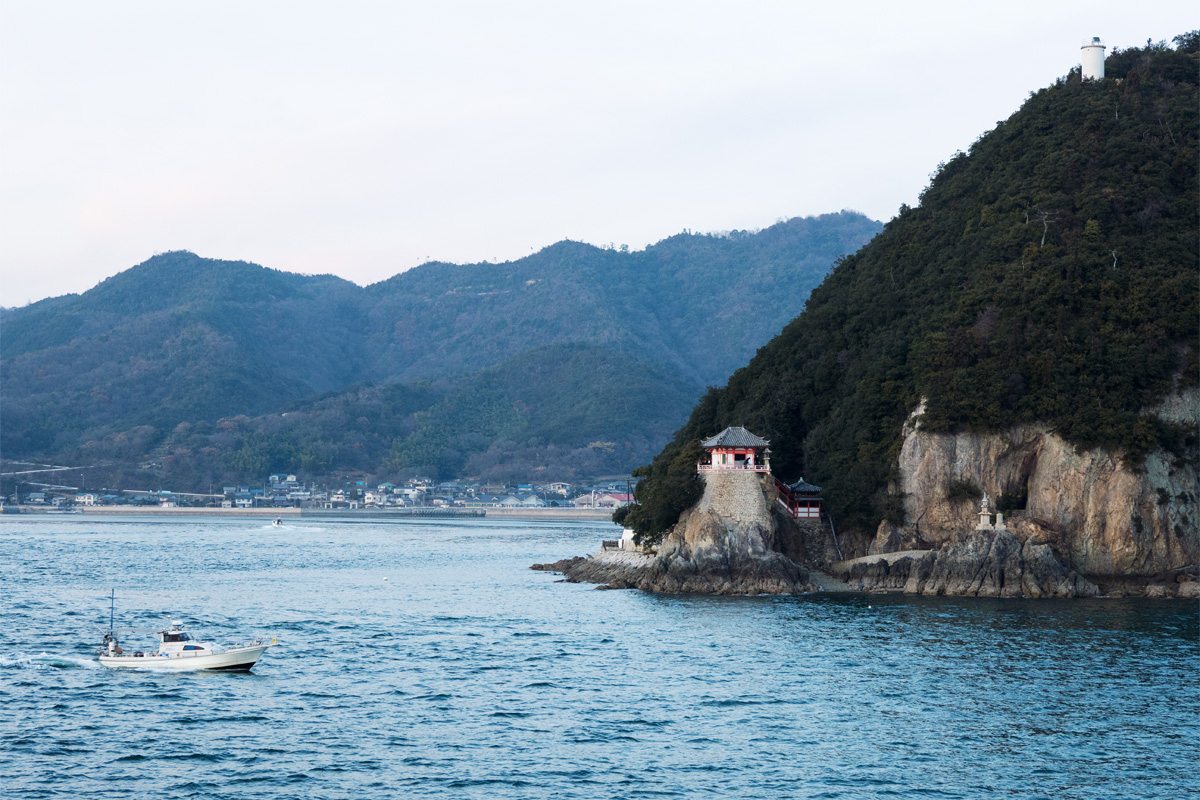 2nd Day
Visit to the ruins of Kurushima Castle and experience of Kurushima Strait
Departure from off the coast of Omishima
Scenery tour to Mt. Shiude and Chichibugahama Beach
Anchor off the shore of Takuma Bay, Kagawa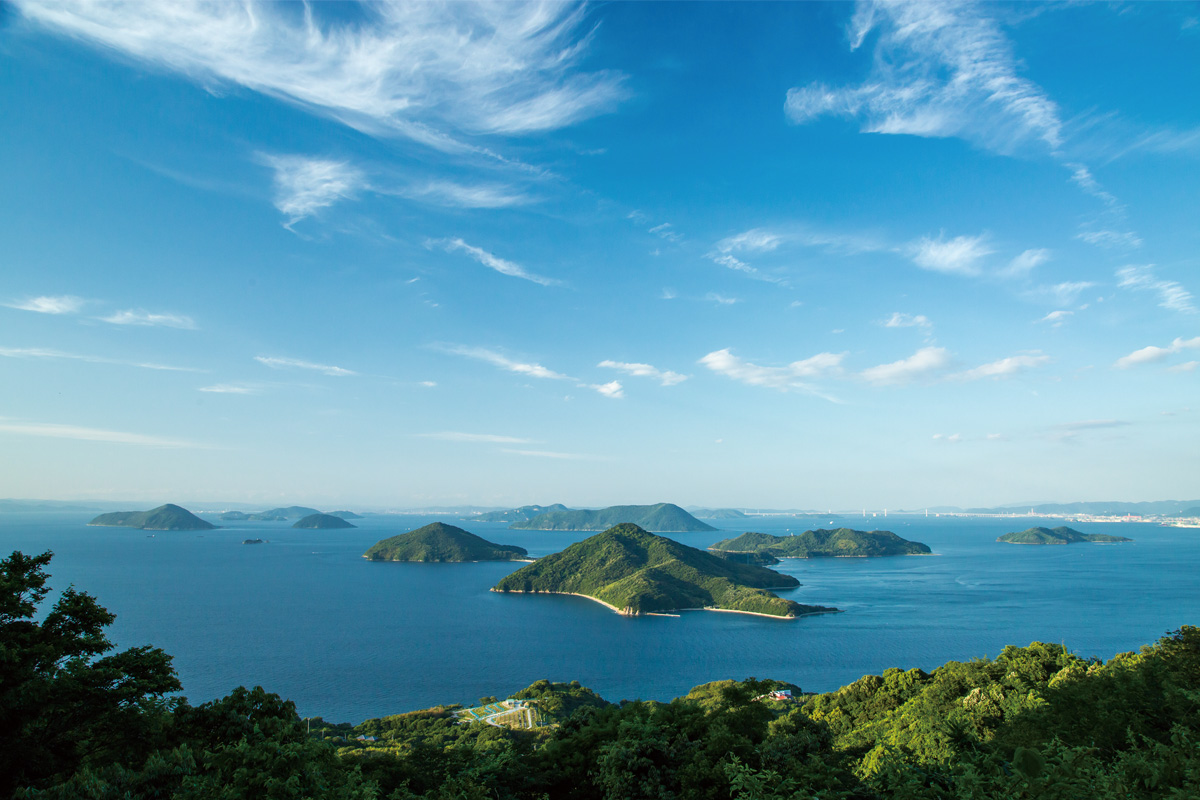 3rd Day
Departure from off the coast of Takuma Bay
11:00 a.m. Arrival at Bella Vista Marina
The content and schedule change depending on the boarding date, and will be announced after getting onboard.
Reservations
Please download the brochure and the price list from here.