Westward
A two-day voyage to cruise the Seto Inland Sea
1 night / anchor offshore at Omishima
Experience Setouchi cruising aboard guntû on this one-night voyage.
After departing Bella Vista Marina, pass alongside the picturesque scenery of the Onomichi Strait, followed by sunset cruising among the islands of the Shimanami Kaido and Tobishima Kaido.
Anchor off the shore of Omishima, Ehime, famed as an island of deities.
On the second day, pass beneath the bridges of the Shimanami Kaido, and weave through the narrow straits between small islands, such as the Hanaguri-seto and Funaori-seto, before returning to Bella Vista Marina.
This one-night route is ideal for those who cannot take an extended break, and who want to experience our little floating hotel while taking an excursion through Setouchi.
Enjoy roaming Setouchi as you spend your time on board however you please.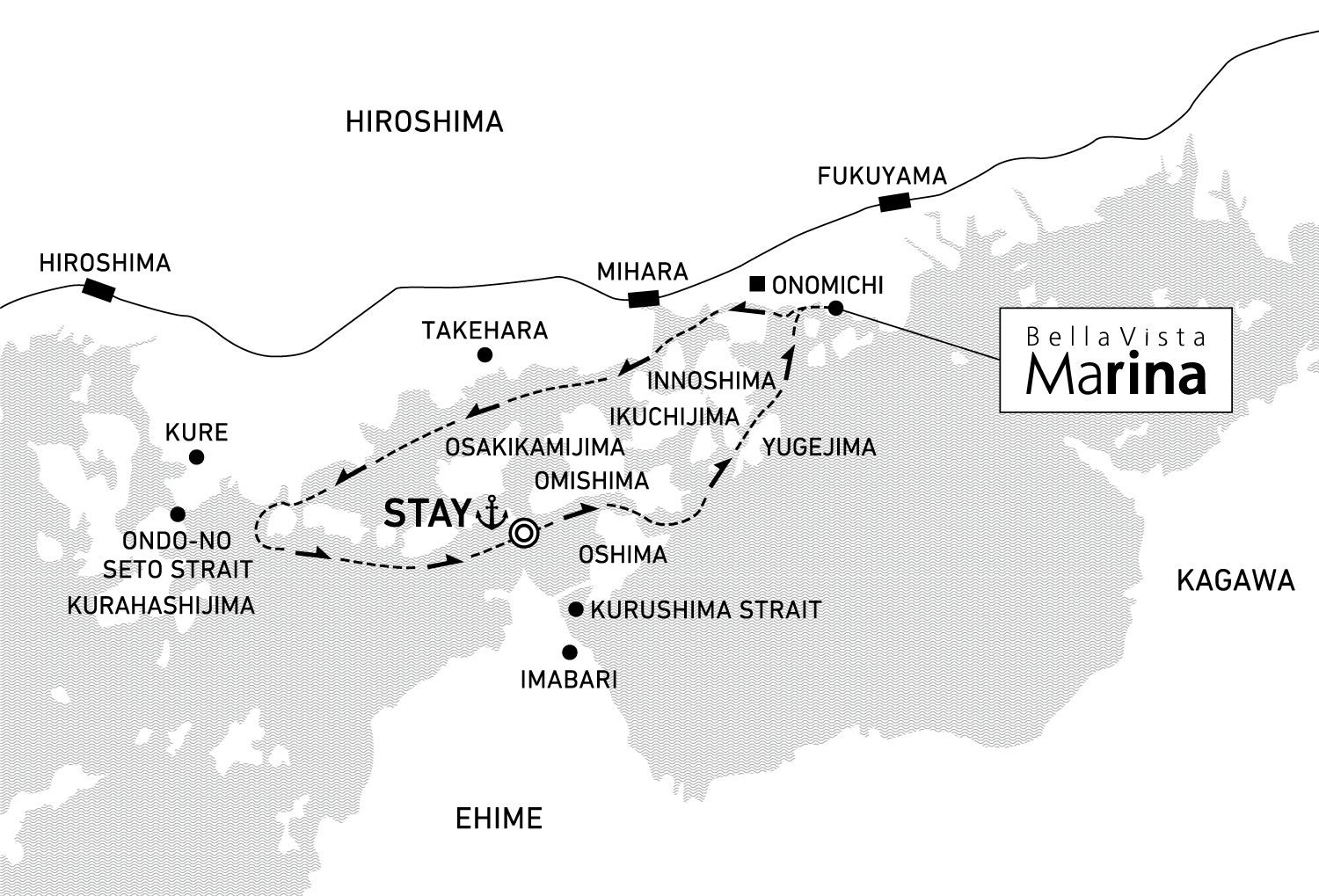 The 1st Day
Bella Vista Marina
Octopus purchase offshore at Mihara
Offshore Omishima, Ehime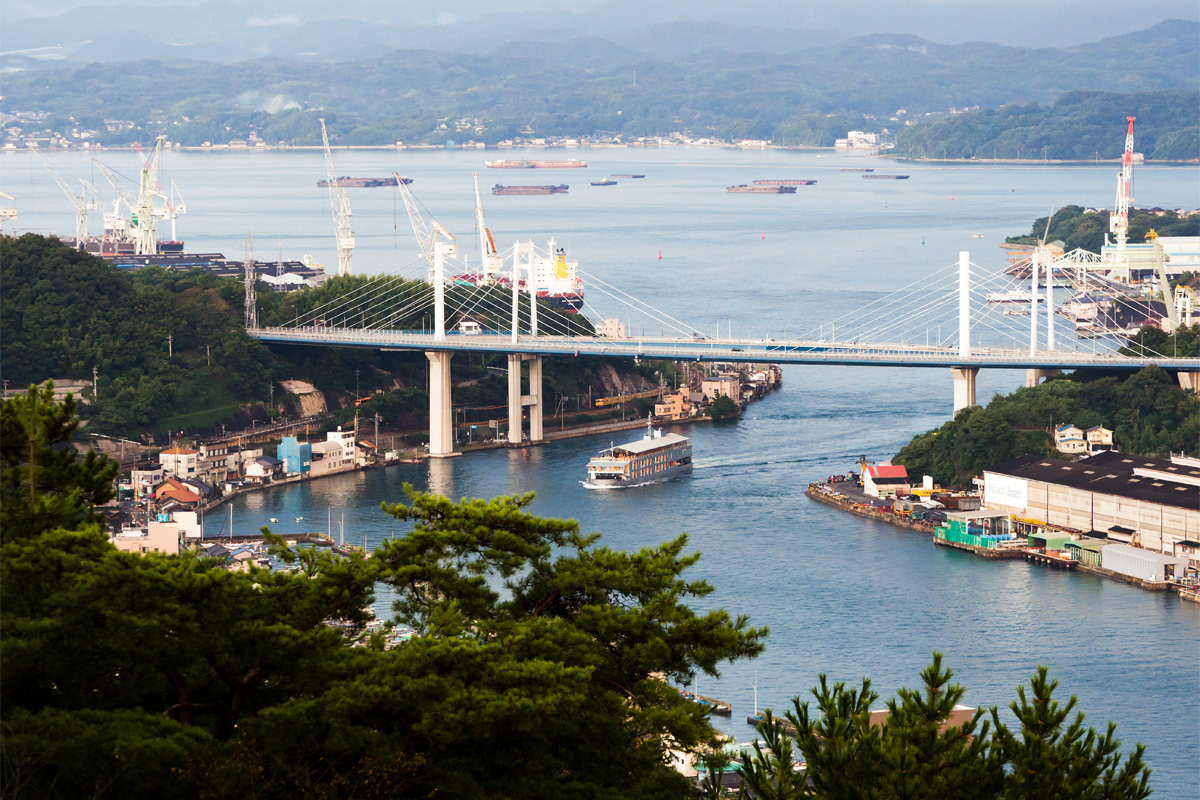 The 2nd Day
Omishima
Tatara Bridge, Hanaguri-seto, Funaori-seto
Bella Vista Marina
The content and schedule change depending on the boarding date, and will be announced after getting onboard.
Reservations
Please download the brochure and the price list from here.