Westward
A three-day voyage to discover the history of Japanese kaizoku pirates and local culinary culture
2 nights / anchor offshore at Omishima and Tomonoura
On the first day, pass through the Onomichi Strait between Onomichi and Mukaishima and head towards an anchorage off the shore of Omishima, an island of deities.
The following morning, activities include a visit to Oyamazumi Shrine, which protects mountains, seas and military families, or the fish purchase from a local fishermen's boat.
After coming into contact with the faith and lifestyle of the islands, stroll around Kurushima, where the Murakami kaizoku pirates had built their fortress across the whole island, and experience the tidal current of the Kurushima Strait.
In the middle ages, the Murakami kaizoku pirates arose on surrounding islands such as Noshima, Kurushima and Innoshima. At night, savor the specialties of the fish purchased in the morning market, and anchor off the coast of the historic port town of Tomonoura.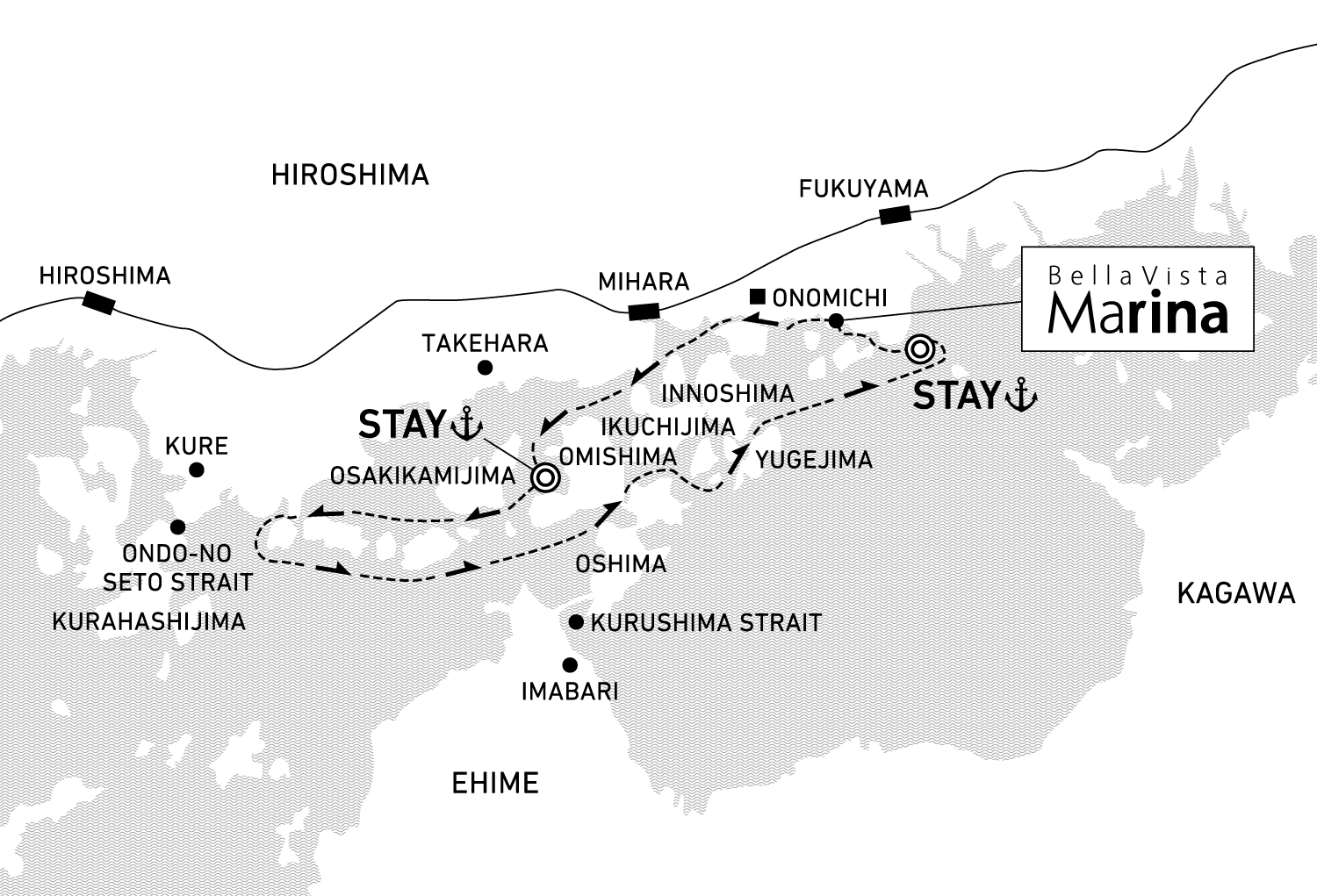 The 1st Day
Bella Vista Marina
Octopus purchase offshore at Mihara
Offshore Omishima, Ehime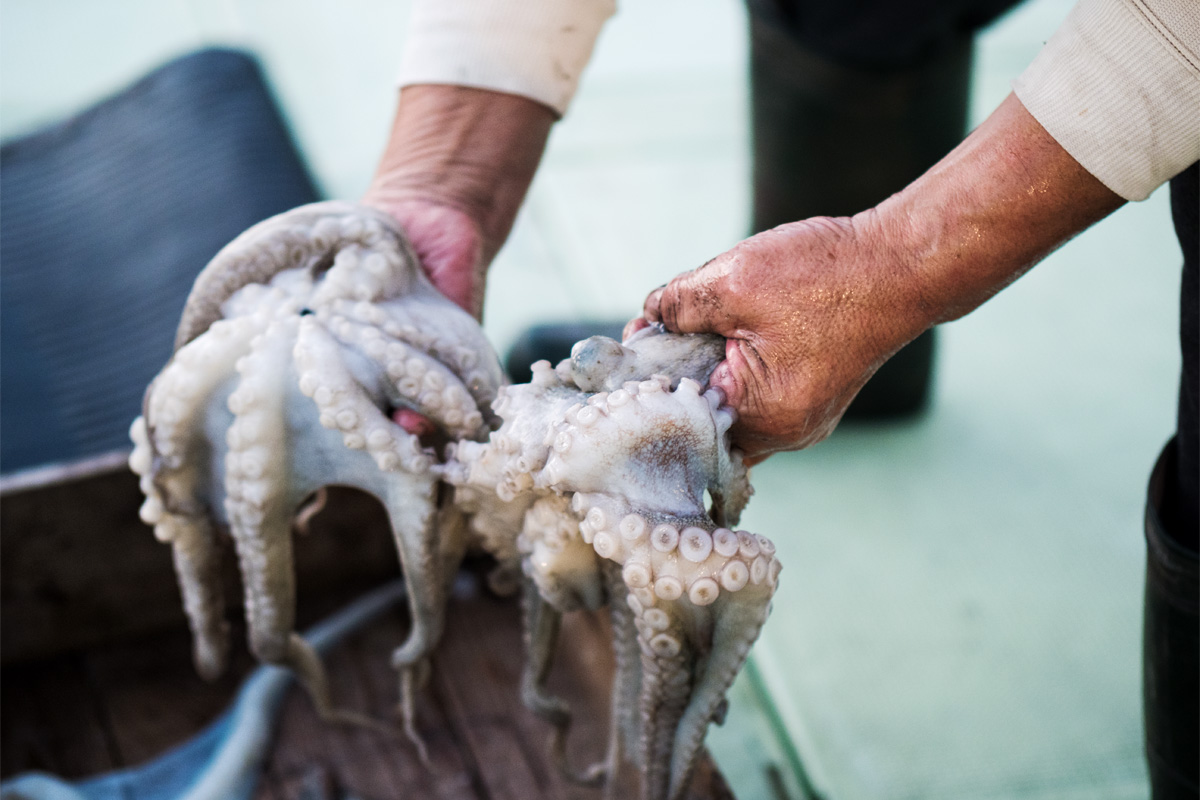 The 2nd Day
Visit to Oyamazumi Shrine in Omishima
Visit to the ruins of Kurushima Castle and experience of Kurushima Strait
Offshore Tomonoura, Hiroshima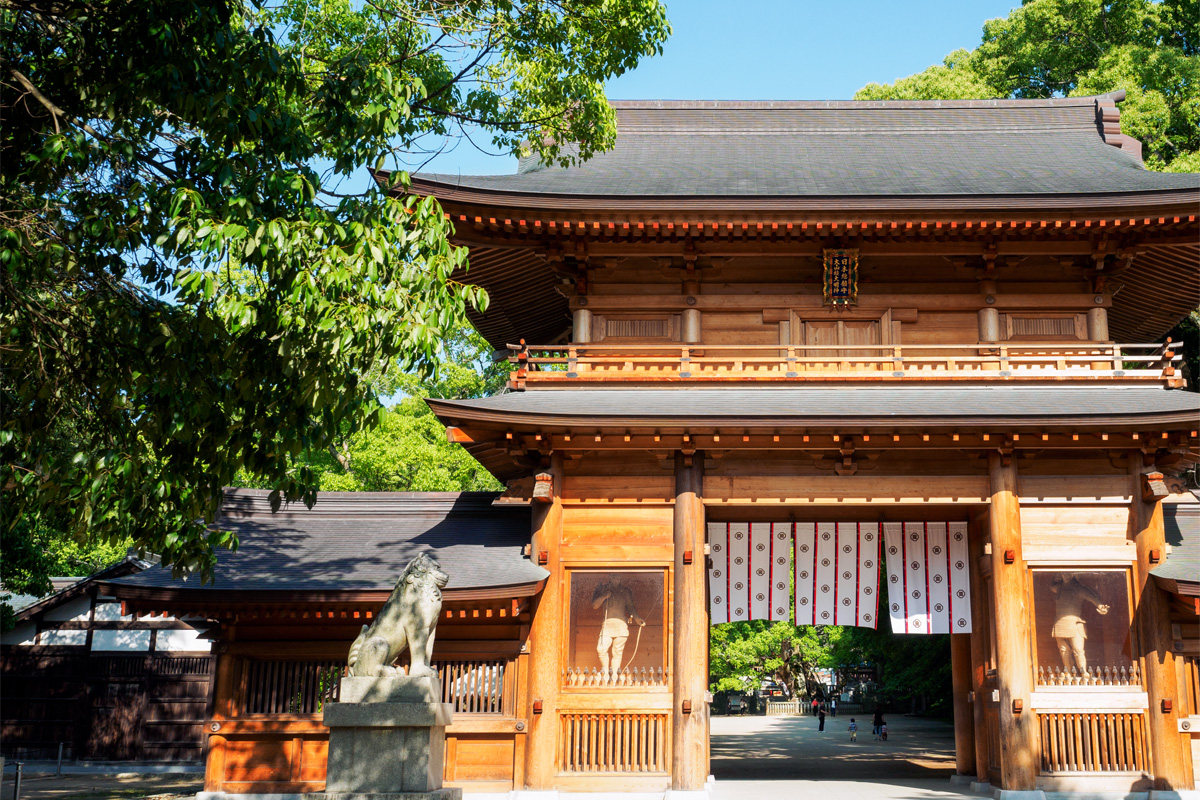 The content and schedule change depending on the boarding date, and will be announced after getting onboard.
Reservations
Please download the brochure and the price list from here.